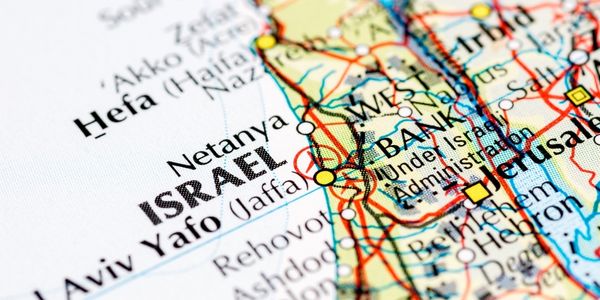 The Suicide "Solution"
Joe Biden continues to foolishly cling to the hope that it is possible to make peace with the Palestinians. That is despite the clear words and actions of Palestinian Authority President Mahmoud Abbas, the terror group Hamas and the Palestinian jihadis Hamas has under its command.
Please, even if you have done so before, take a moment to fax Congress and sign our petition demanding they pressure the Biden administration to VETO Palestinian statehood at the United Nations!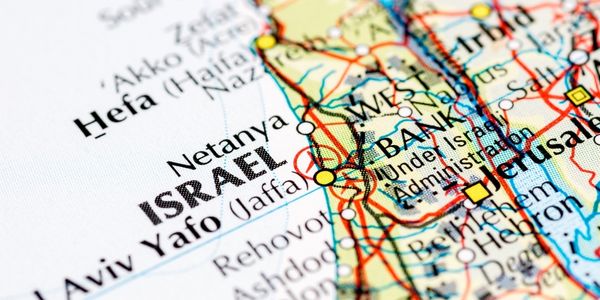 Joe Biden hailed then-Israeli Prime Minister Yair Lapid in September after the former caretaker PM affirmed a "two-state solution" to the Palestinian war on Israel in an address to the United Nations General Assembly.
Earlier this year, Biden said he "could not agree more" with Lapid on this issue. And in a June visit to Israel, Biden stood next to corrupt Palestinian despot Mahmoud Abbas and endorsed the Palestinian dream of:
… a state of their own that's independent, sovereign, viable, and contiguous. Two states for two peoples ... living side by side in peace and security.
But that's utter fantasy! Here is the disturbing reality: Palestinians want a "one-state solution"—and they do not want peace with Israel.
Instead, Palestinians want to destroy Israel, replacing the Jewish state with a Palestinian state "from the river to the sea." And that would mean nothing less than genocide for the Jewish people.
Sure, Abbas speaks peace, telling the West that "Palestinians are also opposed to terrorism and violence." But that—to put it mildly—is a world-class lie ...
Abbas, in fact, funds brutal, bloody terror against Israel—rewarding terrorists and their families with a staggering 341 million dollars in 2019 alone.
His real goal is to eliminate Israel—but that can only be achieved, Palestinians believe, in stages. The "two-state solution" is but one step in the process. Listen to what a senior Palestinian leader told Al-Jazeera TV a decade ago ...
President [Mahmoud Abbas] understands, we understand, and everyone knows that it is impossible to realize the inspiring idea, or the great goal in one stroke. ... Israel will come to an end. If I say that I want to remove it from existence, this will be great, great, [but] it is hard. This is not a [stated] policy. You can't say it to the world. You can say it to yourself.
But the truth continually leaks out. "We'll liberate the land, not a single Jew will remain," the daughter of a terrorist boasted on official Palestinian TV news.
A magazine for students published by Fatah—the foremost Palestinian faction, headed by Abbas—declares that Palestinians have an "absolute right" to destroy Israel, "to wage an armed struggle to take back its stolen homeland."
And Iran stands ready to help the Palestinians do just that ... to help them play their deceitful and violent game that has but one end in mind—the complete annihilation of the Jewish state.
Yet God has the final word ... and He has spoken!
I will restore the fortunes of my people Israel, and they shall rebuild the ruined cities and inhabit them; they shall plant vineyards and drink their wine, and they shall make gardens and eat their fruit. I will plant them on their land, and they shall never again be uprooted out of the land that I have given them (Amos 9:14-15).
Regardless of what His enemies say, the God of Israel will fulfill His good plans for His people. And He calls on you and me to stand with Israel—to bless the Jewish people.
I ask you to do that today with a generous gift to help CIDI wage the public opinion and policy battle on Israel's behalf!
YOUR HELP IS IMPORTANT! Please prayerfully consider making a recurring monthly gift to defend Israel today!
Thank you for standing with Israel! Thank you for blessing the Jewish people!
Mat Staver
Chairman
Christians in Defense of Israel

---

Sources:
Hirsch, Maurice. "The 'State of Palestine' Is Just a Stepping-Stone to the Destruction of Israel." Palestinian Media Watch, September 12, 2022. https://palwatch.org/page/31984.

Kredo, Adam. "Palestinians Pay Terrorists as Biden Pumps Millions into Government." The Washington Free Beacon, May 16, 2022. Freebeacon.com/national-security/how-the-palestinians-pay-terrorists-as-biden-pumps-millions-of-aid-dollars-into-their-government/.

"PA to Raise Salaries of Terrorists Who Bombed the Hebrew University in Jerusalem." Israel365 News, August 1, 2022. Israel365news.com/272903/pa-to-raise-salaries-of-terrorists-who-bombed-the-hebrew-university-in-jerusalem-opinion/.