We are CIDI
STRENGTHENING
YOUR CHRISTIAN FAITH AND INSPIRING GOODWILL AMBASSADORS FOR ISRAEL.
What We Do
The mission of Christians in Defense of Israel (CIDI) is to strengthen your Christian faith and to inspire you to be a goodwill ambassador for Israel and the Jewish people. We accomplish this mission through education and immersive experiences in Israel. Contact us directly: (407) 875-1948, email: israel@CIDIsrael.org, or direct mail: PO BOX 540209 Orlando FL, 32854-0209.
CIDI provides education in multiple ways, including, but not limited to: the Defender newsletter; brochures, books and booklets; audio-visual; radio and television; online and social media; tele-conferences and tele-town halls; conferences; student organizations; and immersive experiential tours in Israel. There are two general types of Israel tours CIDI offers or supports. The first is the Liberty Ambassador Counsel (LAC) tour.
Liberty Ambassador Counsel Tour
This tour is open to all groups of people who support the mission of CIDI. It includes Biblical and historical sites in Israel and an introduction to modern Israel. Unlike most tours, the LAC tour provides unique opportunities for participants to meet and hear from some of Israel's top leaders in government, military and national security, geopolitical, religious, business and technology, and other areas.
Covenant Journey
CIDI also supports Covenant Journey (CJ), which is an immersive, experiential tour only for Christian, college-age students who have leadership potential and some level of support for, or interest in, Israel. Students must apply for this tour at
www.CovenantJourney.org.
Students who are selected pay only $500, and the rest of the tour is underwritten by donors.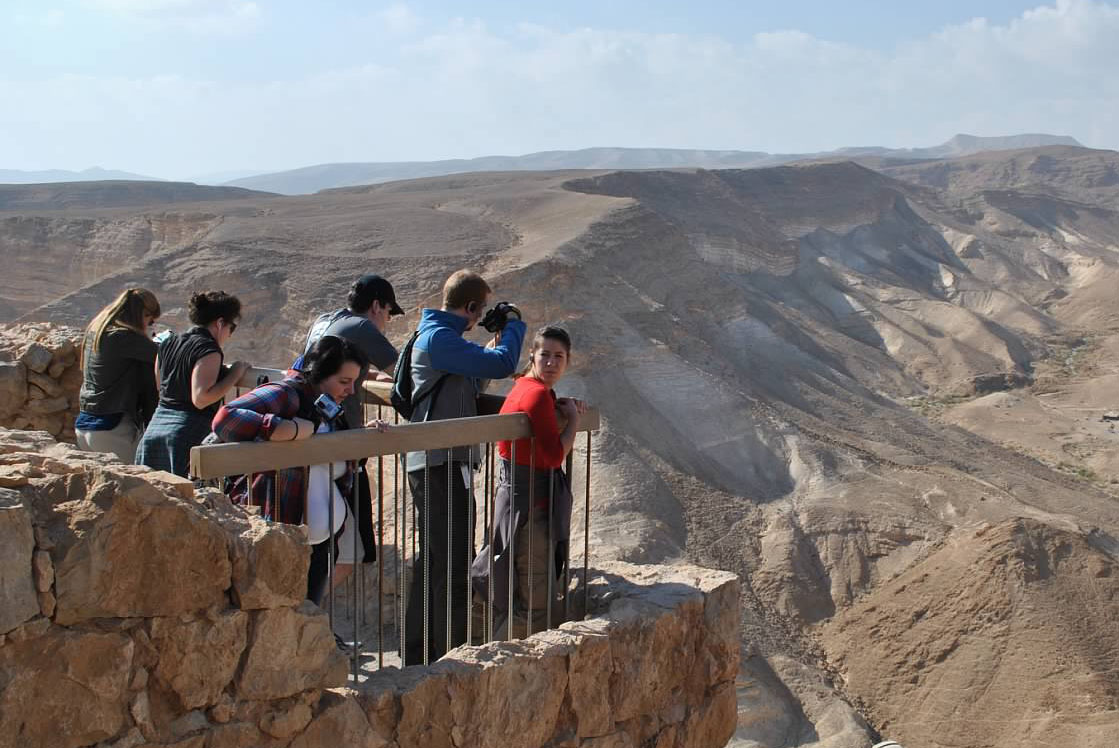 Both the LAC and the CJ tours for college-age students provide life-changing experiences. Your Christian faith will be strengthened and your understanding of and love for Israel will be deepened.
Everything comes together in Israel - our Christian faith, our Judeo-Christian values, our history and heritage, the past, present, and future - everything revolves around Israel. This small country is no bigger than the state of New Jersey, but it is always at the center of attention. From Biblical history and prophecy to geopolitical issues, Israel occupies a unique place in history.
The fact that Israel even exists today is a miracle. In 1948 the modern state of Israel arose out of the smoldering furnaces of Nazi Germany. The ancient cities, the Hebrew language, and the Jewish people who were scattered throughout the world continue to exist against all odds. Neither the Pharaohs of Egypt, the Kings of Babylon or Persia, the maniacal Roman Emperors, nor the brutal Nazi tyrants were able to extinguish Israel or the Jewish people. Not only have Israel and the Jewish people survived while these other regimes became extinct, but today Israel has become one of the world's most innovative countries in the areas of business and technology. Much of our modern technology that we rely upon daily was invented in Israel.
Supporting Israel

It is important that we support Israel. The Bible has much to say about how Israel occupies a unique place in God's economy. In addition to what the Bible says, Israel is our greatest ally in the Middle East. Israel is the only place in the Middle East where religious liberty and democracy flourish. Our Western culture, law, policies, and Judeo-Christian values are rooted in Israel. Indeed, our Christian faith is rooted in Israel and the Jewish culture. Jesus was born in Jewish flesh, and the Bible was written predominately by Jews.


There is no place on earth like Israel. Your life will never be the same after you visit the Holy Land.

We are honored to provide you the opportunity to learn about Israel, to discover the wonders of this land and the people, and to deepen your understanding of the Bible and God's plan for you.
CIDI is a 501(c)(3), tax-exempt nonprofit organization. Contributions are tax-deductible.

We appreciate your support for
Christians in Defense of Israel