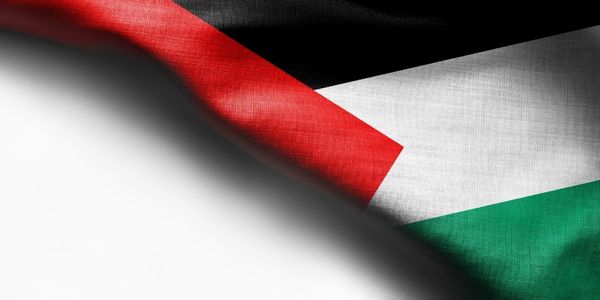 Paying for Palestinian Statehood?
Joe Biden is lavishing millions in U.S. taxpayer dollars on the Palestinian Authority (PA). But the Palestinians, in turn, lavish millions—some 341 million dollars annually—on terrorists and their families who have maimed and murdered Israelis.
For Palestinians, including PA President Mahmoud Abbas, such killers are "heroes" and "martyrs" to be celebrated for the part they play in attacking Israelis. Thanks to Joe Biden, you and I are paying the bill.
Now Palestinian Authority President Mahmoud Abbas is taking Biden's "generosity" one massive and terrifying step further toward Israel's destruction. TODAY, while speaking at the United Nations General Assembly, Abbas is expected to demand full statehood for the Palestinians!
The only way to stop the Palestinians from carving up and destroying Israel is for America to use our power on the U.N. Security Council to VETO Palestinian Statehood.
Please, sign our petition and fax Congress demanding the Biden administration VETO Palestinian Statehood! Then read on for the news. — Mat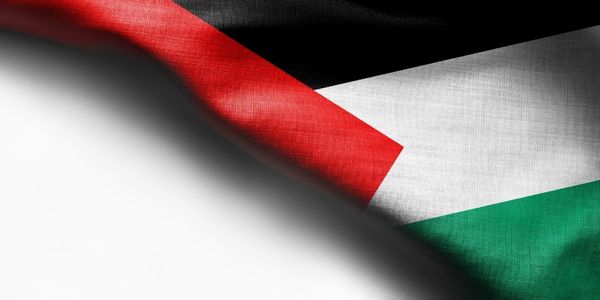 Since entering the Oval Office, Joe Biden has given some 800 million dollars to the Palestinian government. But U.S. law prohibits aid to the Palestinian Authority if it is funding terror—and that is exactly what the Palestinians are doing.
Biden's State Department released an unpublished report in May showing that the Palestinians paid out 341 million in "pay to slay" dollars to Palestinian terrorists and their families.
In mid-July, Joe Biden stood next to Palestinian President Mahmoud Abbas in Bethlehem and talked glowingly of:
Two states for two peoples ... living side by side in peace and security. Both states fully respecting the equal rights of the other citizens. ... That's what this is fundamentally all about.
But two weeks later, the Abbas-run Palestinian Authority celebrated the killing of Jews by increasing the reward salaries given to the Palestinian terrorists who killed nine people—including five Americans—in a 2002 terror attack.
About the same time, news broke that the PA is set to double blood-money payments to a Palestinian killer who stabbed to death three people eating dinner in their home.
TODAY, Palestinian Authority President will address the full General Assembly of the United Nations in New York City. It is expected that he will demand full statehood for the Palestinians—a measure that will tear the heart out of the Jewish state, and use the newly "freed" land as a launching point for their planned destruction of Israel. WE CANNOT ALLOW THIS TO HAPPEN!
Friends of Israel must call on Congress now to withhold U.S. aid to the Palestinians and to stop the Biden administration from its blatant violation of the terms of the 2018 Taylor Force Act that bans aid to the PA if it makes payments to terrorists.
Please, join me in standing with Israel. Demand that Congress stand up for Israel and force the Joseph R. Biden administration to VETO Palestinian Statehood!
Please also prayerfully consider making even a small recurring monthly donation to support our important work defending Israel on Capitol Hill and around the world.
In defense of God's chosen people,
Mat Staver
Chairman
Christians in Defense of Israel
P.S. Your generosity enables Christians in Defense of Israel to make a pro-Israel difference in the halls of power in Washington, D.C., the Middle East and throughout the world. Please stand with us to bless Israel by giving generously.
Make a gift to defend Israel in 2022! Select here.
P.P.S. Don't forget to Fax Congress! Prefer a petition? Select here.


---

Sources:
Kredo, Adam. "Palestinians Pay Terrorists as Biden Pumps Millions into Government." Washington Free Beacon, May 16, 2022. Freebeacon.com/national-security/how-the-palestinians-pay-terrorists-as-biden-pumps-millions-of-aid-dollars-into-their-government/.
"PA to Raise Salaries of Terrorists Who Bombed the Hebrew University in Jerusalem." Israel365 News, August 1, 2022. Israel365news.com/272903/pa-to-raise-salaries-of-terrorists-who-bombed-the-hebrew-university-in-jerusalem-opinion/.