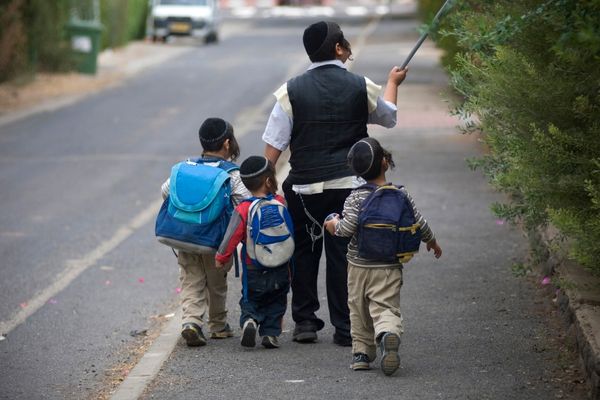 "No Safe Place" for Israeli Jews
The head of Iran's lethal Islamic Revolutionary Guard Corps (IRGC) has declared there will be "no safe place" in the world for Israeli Jews, as the Biden administration comes closer to inking a new nuclear deal with the mullahs of Tehran. But this looming disaster can be averted if you and I act now.
Even if you have contacted Congress previously, please sign our petition and/or fax Congress today. We must not stand by silently as the Biden administration is poised to join in the destruction of Israel. Contact Congress today, then read on for the news. —Mat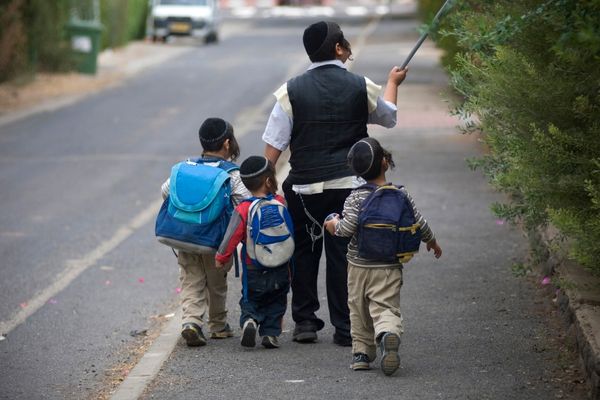 Iran will flood its terror forces across the Middle East with yet more weapons and nearly unlimited cash the moment Joe Biden signs off on the new "Iran Deal." And that includes bloodthirsty Palestinians next door to Israel in the so-called "West Bank."
"There is no safe place at any time for Israel and its citizens," the IRGC's top commander gloated recently. Instead, he stressed "the necessity of continuing the jihad [holy war]" against Israel.
Iran's continued aggressive posture makes clear that diplomacy will never work. But Biden thinks more talk is the answer. He told interim Israeli Prime Minister Yair Lapid in June, while visiting Israel, "I continue to believe that diplomacy is the best way" to ensure "Iran never obtains a nuclear weapon."
Yet the ayatollah has what he needs to build four "crude" nuclear bombs—and to field the first one in an estimated three short weeks.
Joe Biden is dead wrong. Mere talk will not change the minds of Iran's twisted theocrats. They are, as former Israeli Prime Minister Benjamin Netanyahu said, an "apocalyptic cult" bent on Israel's destruction.
Their stated goal is to destroy Israel, clearing the way for their "messiah"—the "Mahdi"—to take power in Jerusalem, rule over a global caliphate and impose cruel shariah law on the world.
That fevered dream of global Islamic rule is behind everything Iran's fanatic mullahs do, which is why no amount of diplomacy will change their mind. When dealing with Iran, severe sanctions and military force are the only solutions.
You and I cannot be silent! Demand Congress intervene and STOP the IRAN DEAL! Sign our petition and/or fax Congress today!
I am deeply grateful for your heart for Israel and your gracious support to bless and defend God's chosen people! Please, prayerfully consider supporting our pro-Israel work in Washington, D.C., and around the world with a recurring monthly donation.
Our ministry relies on the generosity of Israel supporters like you. Please take a stand with us for the Jewish state today.
Mat Staver
Chairman
Christians in Defense of Israel



---
Sources:
"Clip of Presidential News Conference With Israeli Prime Minister." C-SPAN, July 14, 2022. C-span.org/video/?c5023669/i-continue-diplomacy-reach-outcome.

Goldberg, Richard. "Five Minutes from Disaster." FDD, August 10, 2022. Fdd.org/analysis/2022/08/10/five-minutes-from-disaster/.

"Iran Nuclear Deal 'Imminent' with Crippling Sanctions Removed." Al Jazeera, August 19, 2022. Aljazeera.com/news/2022/8/19/Iran.

Kellman, Laurie. "Israel's Premier Urges West to Reject Iran Nuclear Deal." AP News, August 24, 2022. Apnews.com/article/israel-urges-west-to-reject-iran-nuclear-deal-f9c6c04c04a76567ef43ca39f8f3b24a.