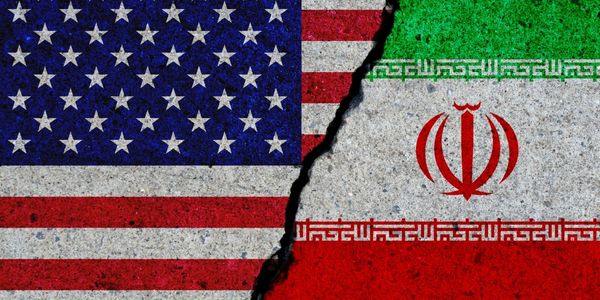 Who Would Make A Deal with This Guy?
Joe Biden's appeasement strategy knows no limits. To show you how far Joe—or those running his administration—will go in appeasing Iran to land a nuclear deal with the rogue Islamic regime, consider this: As I write, Biden is poised to grant an entry visa to Iran's president, Ebrahim Raisi, a man with the blood of thousands of Iranians on his hands.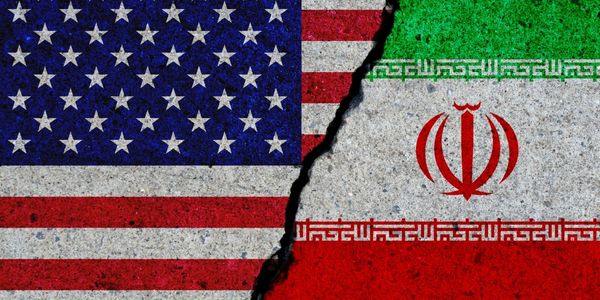 Born in 1960, Ebrahim Raisi trained from his earliest age to become an Islamic cleric, rising through the ranks to become one of Iran's top moral prosecutors. Elected as president of Iran in 2019, the ayatollah bestowed upon Raisi the honorific title "hojat-ol-eslam," which means "Authority on Islam."
Raisi, whom Middle East experts widely agree will be the next ayatollah, sat on a "death committee" in 1988 that ordered the execution of thousands of political prisoners.
In 2019, Raisi, as head of Iran's judiciary, played a role in a brutal crackdown that killed 1,500 Iranian protesters. But Joe Biden is about to let Iran's president visit New York City—which Iran threatens to turn into "ruins and hell"—so Raisi can attend a United Nations gathering in September.
And that's not all. Biden is about to ink a deal with Iran at the same time Iran is trying to assassinate President Donald Trump, former Secretary of State Mike Pompeo and former National Security Adviser John Bolton.
But there's more. When an Iran-linked assassin stormed the stage and stabbed author Salman Rushdie—a man Iran's supreme leader sentenced to death for writing The Satanic Verses—Biden took a full day to issue a statement that made no mention of the Iranian regime's fatwa demanding Rushdie's death.
In addition, Iran has targeted Iranian dissidents on our soil for death or kidnapping. And we think we can make a deal with this enemy?
Please, take a moment to WAKE UP THE SENATE and DEMAND THEY DO THEIR JOB! Send a fax and sign our petition demanding the Senate STOP THE IRAN DEAL!
Our team works with Congress, world leaders and concerned Americans like you to protect the Holy Land and God's chosen people. YOUR HELP IS CRUCIALLY IMPORTANT to Israel's future! Please prayerfully consider making a recurring monthly gift to defend Israel today!
Finally, please continue to pray earnestly for Israel and her people.
Mat Staver
Chairman
Christians in Defense of Israel
P.S. Your generosity enables Christians in Defense of Israel to make a pro-Israel difference in the halls of power in Washington, D.C., the Middle East and throughout the world. Please stand with us to bless Israel by giving generously.


---

Sources:
Abu Toameh, Khaled. "Biden Drops More Crucial Demands to Get Iran Deal." Gatestone Institute, August 22, 2022. Gatestoneinstitute.org/18818/biden-demands-iran-deal.
Aitken, Peter. "Assassination Attempts: Iran Threatens, Targets Dissidents on American Soil." Fox News, August 20, 2022. Foxnews.com/world/assassination-attempts-iran-threatens-targets-dissidents-american-soil.
Ghaemi, Hadi. "Raisi: Record on Crackdown & Human Rights." The Iran Primer, July 20, 2021. Iranprimer.usip.org/blog/2021/jul/20/raisi-record-crackdown-human-rights.
Golkar, Saeid. "Ebrahim Raisi: The Cleric Who Could End Iranian Hopes for Change." Al Jazeera, January 5, 2019. Aljazeera.com/indepth/opinion/ebrahim-raisi-cleric-iranian-hopes-change-190101105530417.html.
Hanna, Andrew. "Raisi: Role in 1988 Massacre." The Iran Primer, July 21, 2021. Iranprimer.usip.org/blog/2021/jul/21/raisi-role-1988-massacre.
Harkov, Lahav. "Iran Receives US Response to Nuclear Deal Draft, Lapid Decries Deal." The Jerusalem Post, August 24, 2022. Jpost.com/breaking-news/article-715475.
Herman, Steve. "US Facing Pressure to Deny Iran's President Visa for UN Visit." Voice of America, August 25, 2022. Voanews.com/a/us-facing-pressure-to-deny-iran-s-president-visa-for-un-visit-/6717453.html.
"Iran Nuclear Deal 'Imminent' with Crippling Sanctions Removed." Al Jazeera, August 19, 2022. Aljazeera.com/news/2022/8/19/iran.
Pilkington, Ed, Maya Yang and Sam Levin. "Salman Rushdie on Ventilator after Being Stabbed on Stage at New York State Event." The Guardian, August 12, 2022. Theguardian.com/books/2022/aug/12/salman-rushdie-attacked-onstage-new-york.