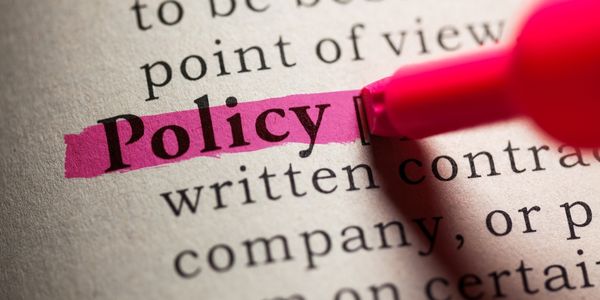 Sane Policies Are Not His Forte
Iran's state media threatened in August to use nuclear-tipped intercontinental ballistic missiles (ICBMs) to "turn New York into ruins and hell." But that was not a deal-breaker for Joe Biden, who is ever eager to appease Iran so he can land a renewed nuclear deal. It is insane, but I believe you and I can stop this travesty.
Even if you have previously signed our petition or contacted Congress about this vital issue, please take a stand for Israel RIGHT NOW! Please fax Congress and demand they STOP Joe Biden's insane IRAN DEAL! Then read on for the new. — Mat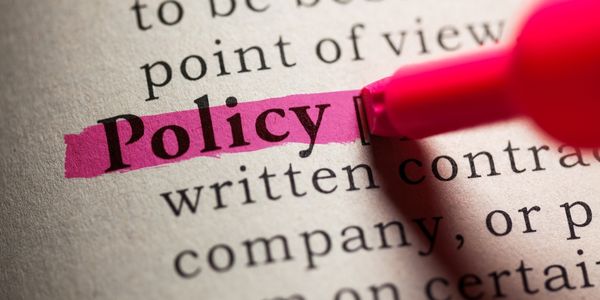 Just weeks ago, the Iranian government's Islamic Revolutionary Guard Corps (IRGC) released a video officially titled "When Will Iran's Sleeping Warheads Awaken."
In the video, Iran claims to have impenetrable and previously unknown underground research and production facilities. In other words, just as President Trump insisted, Iran has never lived up to the original JCPOA (Joint Comprehensive Plan of Action) "Iran Deal" agreement … and with a feckless leader like Joe Biden in charge of U.S. foreign policy, they likely never will.
Israel needs YOU to help stop the Iran Deal.


Any sane leader would have put an immediate end to the talks the moment Iran threatened to destroy America's largest city. But instead of putting an end to talks, Biden has agreed to the text of a European Union-mediated deal that will enrich the world's leading terror state with billions and give it a clear path to a nuclear arsenal.
The deal, as I write, awaits Iran's approval.
Sane policies are not Mr. Biden's forte.
Iran is a mortal enemy and an existential threat to Israel. Yet Joe Biden is about to hand Israel's greatest enemy a windfall and give it a clear path to the most powerful and destructive weapons known to man—weapons intended for both Israel's and OUR destruction!
Together, we must continue to raise our unified voice of protest to the U.S. Senate. Bipartisan opposition is growing to this crazy, one-sided deal that does NOTHING to secure America or prevent Iran from acquiring—and using—nuclear weapons against Israel, Europe and the U.S.
Please, even if you have done so before, take a moment to WAKE UP THE SENATE and DEMAND THEY DO THEIR JOB! Send a fax and sign our petition demanding the Senate STOP THE IRAN DEAL!


Our team works with Congress, world leaders and concerned Americans like you to protect the Holy Land and God's chosen people. YOUR HELP IS CRUCIALLY IMPORTANT to Israel's future! Please, prayerfully consider making a recurring monthly gift to defend Israel today!

Finally, please continue to pray earnestly for Israel and her people.
Mat Staver
Chairman
Christians in Defense of Israel

P.S. Your generosity enables Christians in Defense of Israel to make a pro-Israel difference in the halls of power in Washington, D.C., the Middle East and throughout the world. Please stand with us to bless Israel by giving generously.
P.S. Don't forget! Fax Congress and demand they DEFUND Biden's Palestinian Consulate!


---

Sources:
Abu Toameh, Khaled. "Biden Drops More Crucial Demands to Get Iran Deal." Gatestone Institute, August 22, 2022. Gatestoneinstitute.org/18818/biden-demands-iran-deal.
Cervone, Eric. "Iran Nuclear Deal Possible This Week." Blaze Media, August 22, 2022. Theblaze.com/news/iran-nuclear-deal-possible-this-week.
"Iran Nuclear Deal 'Imminent' with Crippling Sanctions Removed." Al Jazeera, August 19, 2022. Aljazeera.com/news/2022/8/19/iran.
"Iran Receives US Response to Nuclear Deal Draft, Lapid Decries Deal." The Jerusalem Post, August 24, 2022. Jpost.com/breaking-news/article-715475.
"Iran Threatens to Turn New York into 'Hellish Ruins' Soon with Nuclear Bombs." The Media Line, July 31, 2022. Themedialine.org/mideast-daily-news/iran-threatens-to-turn-ny-into-hellish-ruins-soon-with-nuclear-bombs/.
"Salman Rushdie on Ventilator after Being Stabbed on Stage at New York State Event." The Guardian, August 12, 2022. Theguardian.com/books/2022/aug/12/salman-rushdie-attacked-onstage-new-york.