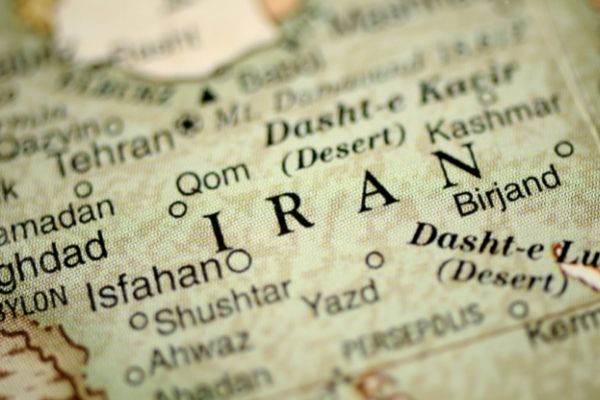 Iran's Terrifying Announcement
"[W]e have the technical capabilities to manufacture a nuclear bomb" says Kamal Kharazi, the head of Iran's Strategic Council on Foreign Relations in an interview with Al Jazeera news just as Joe Biden was ending his 4-day Middle East tour.
Joe Biden's trip was an abject catastrophe, failing to secure either increased oil production or an end to Iran's nuclear proliferation. Once again, it seems Biden's actions have only further undermined Israel and destabilized the Middle East. Incredibly, Biden continues to appease the Ayatollah and his mullahs who seek nothing less than the complete destruction of Israel and America. Read on. —Mat
Tell Congress—we will NOT trade Israel's future for Iranian oil. NO NEW IRAN DEAL!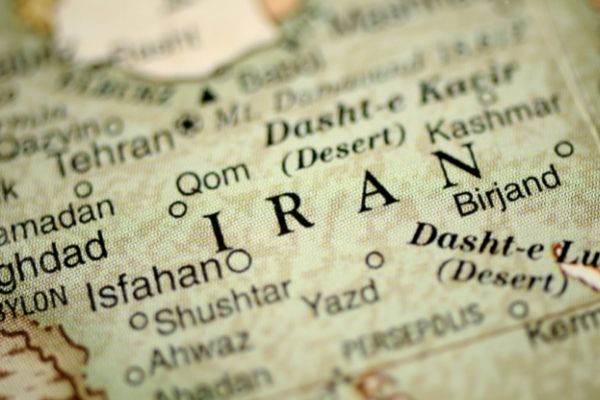 Last week, Joe Biden embarked on a four-day trip to the Middle East, returning to America empty handed and leaving chaos in his wake.
It took Joe Biden a shocking 18 months to visit the Holy Land, in what many consider a furthering of Biden's insults to Israel. As you may recall, upon assuming the Oval Office, Biden waited longer than any other president in history to speak with Israel's Prime Minister.
But Biden's lack of attention to the troubled region does not seem to have surprised anyone, and his actions when finally visiting the Holy Land made matters worse.
In June, Iran Deal talks fell apart, leaving one White House official to comment that progress had gone "backward," with the U.S. leaving the negotiating table worse than when it arrived.
As Biden was leaving the Middle East this weekend, Iranian officials announced they already have the means to make a nuclear bomb.
"In a few days we were able to enrich uranium up to 60% and we can easily produce 90% enriched uranium," Iranian foreign relations head Kharazi said. The timing of the announcement was designed to send Biden home with negative results for his efforts.
Tell Congress—we will NOT trade Israel's future for Iranian oil. NO NEW IRAN DEAL!
And while the Ayatollah set a fatwa (an edict or opinion issued by an Islamic leader or religious authority) decrying nuclear weapons in 2005, fatwas are easily reversed, say multiple Iranian officials.
In January 2021, former Iranian diplomat and IRGC (Islamic Revolutionary Guard Corps) Brigadier General Amir Mousavi told reporters that fatwas are not permanent, as he issued a clear warning, saying, "Therefore, I believe that if the Americans and Zionists act in a dangerous manner, the [Khamenei] fatwa might change."
One month later, in February of 2021, former Intelligence Minister Mahmoud Alavi also hinted that the fatwa against nuclear weapons was not permanent.
Now just 18 months later, Iran has announced it has everything it needs to begin stocking their arsenals with nuclear bombs … yet Joe Biden continues to try to appease the Ayatollah.
Clearly, Iran knows how much Biden's policies have weakened the Jewish State. Kharazi went on to say that Israel "is in a phase of weakness, and U.S. President Joe Biden's support for it will not bring it back to the fore."
We cannot allow Joe Biden to further weaken Israel and destroy the delicate balance in the Middle East.
You and I need to speak out now! Demand Congress intervene and STOP the IRAN DEAL! Sign our petition and/or fax Congress today!
The situation in the region has become extremely volatile and "fist bumping, smirking Joe Biden did nothing on his tour to reduce the tension. Rather, he added more uncertainty in the Middle East and more incentive for Israel to take independent action to defend itself.
I cannot overstate the need for our prayers and outreach to support the Jewish nation. And I am deeply grateful for your heart for Israel and your gracious support to bless and defend God's chosen people!
Mat Staver
Chairman
Christians in Defense of Israel
P.S. Your generosity enables Christians in Defense of Israel to make a pro-Israel difference in the halls of power in Washington, D.C., the Middle East and throughout the world. Please stand with us to bless Israel by giving generously.
Iran is on the verge of building nuclear weapons! Join me today in telling the U.S. Senate to STOP THE IRAN DEAL! STAND WITH ISRAEL NOW! You can fax Congress or sign our petition.


---

Sources:
"Khamenei Adviser Says Iran Has Not Opted for Nukes but Has Capability." n.d. Iran International. Accessed July 18, 2022. Iranintl.com/en/202207176618.
"Top Aide to Khamenei Boasts Iran Has Technical Ability to Manufacture Nuclear Bomb." Www.timesofisrael.com. Accessed July 18, 2022. Timesofisrael.com/top-iranian-official-boasts-iran-has-technical-ability-to-manufacture-nuclear-bomb/.
"Biden Left with Few Options on Iran as Nuclear Talks Stall." n.d. MSN. Accessed July 18, 2022. Msn.com/en-us/news/world/biden-left-with-few-options-on-iran-as-nuclear-talks-stall/ar-AAZErBQ.