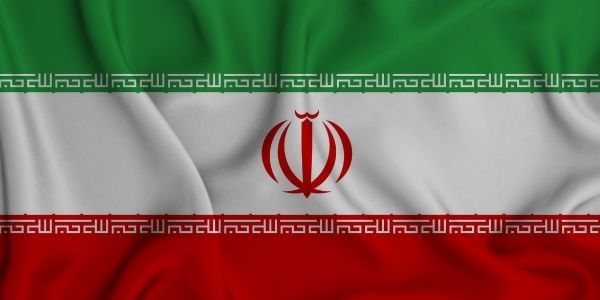 Iran Continues Death Threats Against US Officials
Iran is the party making all the demands in Joe Biden's pursuit of a nuclear "deal" with the terrorist nation. Now, Iran is refusing to revoke its "fatwa" (Islamic sentence of death) against several U.S. government officials. Read on. —Mat
Demand Congress intervene to STOP the IRAN DEAL! Sign our petition and/or fax Congress today!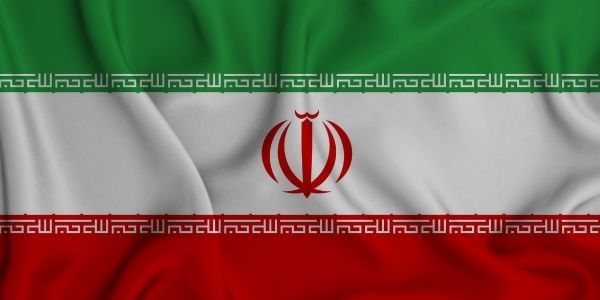 When the Trump administration targeted Quds Force Commander Qassem Soleimani, he had been wanted by the U.S. government for decades. After a series of deadly attacks on Americans in 2019, and with military intelligence indicating more American deaths were to be expected, President Trump authorized a drone attack on the Iranian general.
Widely recognized as the ayatollah's "right hand man," intelligence revealed that Soleimani had already attacked several U.S. embassies and was making plans to attack more, according to news sources at the time.
Soleimani was killed by a U.S. drone January 3, 2020. Since that day, Iran has stood behind an ongoing "fatwa" ordering the revenge killings of President Donald Trump, former Secretary of State Mike Pompeo and several other American officials at that time.
Not unreasonably, U.S. Iran Deal negotiators requested that Iran drop its fatwa along with any further attempts to assassinate Trump, Pompeo or any other American. Iran flatly refused.
"The enemy keeps sending messages that if we give up on avenging Soleimani, they will give us some concessions or lift some sanctions," Revolutionary Guard's Navy Commander Alireza Tangsiri told reporters this week.
"This is pure fantasy. The Supreme Leader has emphasized the need for revenge and the Revolutionary Guard's top commander has said that revenge is inevitable and that we will choose the time and place for it."
Not surprisingly, the Biden administration has so far refused to comment on this latest insult from the world's leading sponsor of terror.
Don't let Joe Biden destroy peace in the Middle East!
Let's recap ...
Iran refuses to abide by nuclear production limits already imposed.

Iran refuses to rein in its terrorist Revolutionary Guard paramilitary force.

Iran refuses to drop its "vengeance killing" plans against U.S. government officials involved in the capture and killing of its top terror operative, Quds Force Commander Qassem Soleimani.

And Iran continues with its insistence that it will one day wipe both Israel and America off the face of the earth.
Repeatedly, Iran has steadfastly refused to accept any condition that might limit its ability to commit atrocities against Israel and the world. But instead of taking a hard line against the ayatollah, the Biden administration continues to capitulate to the demands of the "Supreme Leader."
WE MUST STOP THE IRAN DEAL BEFORE IT IS USED TO DESTROY ISRAEL!
Election season is upon us, so senators are paying more attention to constituents than usual. As friends of Israel, we have a limited time to capture the Senate's attention and focus it on the disastrous Iran Deal.
STOP BIDEN'S NUCLEAR TRAIN WRECK! Take a moment right now to sign our petition and fax Congress demanding senators STOP THE IRAN DEAL before it is too late.
Please also prayerfully consider making a recurring monthly gift to support our work defending Israel in Washington, D.C., and around the world.

Mat Staver
Chairman
Christians in Defense of Israel



---
Sources:
Baker, Trent. "Netanyahu: Biden Trying to Re-Enter Iran Nuclear Deal 'a Catastrophic Development.'" Breitbart. March 20, 2022. www.breitbart.com/clips/2022/03/20/netanyahu-biden-trying-to-re-enter-iran-nuclear-deal-a-catastrophic-development/.

‌Nagel, Jacob. "West Is on Verge of Signing 'Surrender Pact' with Iran." Israel Hayom, February 18, 2022. Israelhayom.com/2022/02/18/west-is-on-verge-of-siging-surrender-pact-with-iran/.

"Iran Refuses to Abandon Avenging Soleimani despite U.S. Offers." Reuters, April 21, 2022. www.reuters.com/world/middle-east/iran-has-rejected-us-offers-lift-sanctions-exchange-tehran-abandoning-soleimani-2022-04-21/.

"Qasem Soleimani." Wikipedia, January 21, 2022. https://en.wikipedia.org/wiki/Qasem_Soleimani#Assassination.