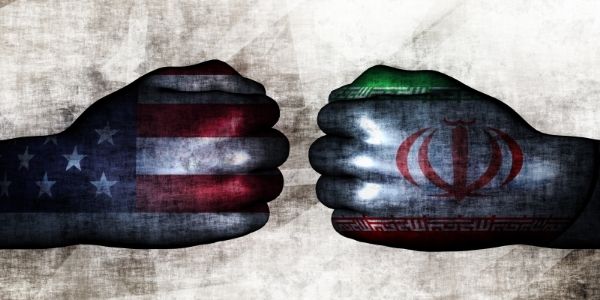 Biden Team Appeases Iran, Insults Israel
Amazingly, Joe Biden's Israel-endangering administration continues to appease the ayatollah even as Iran makes progress in building a nuclear weapon.
The U.S. Senate must STOP JOE BIDEN NOW before a mushroom cloud forms over the Holy Land! Fax the Senate NOW, then read on for the unsettling news. — Mat
Sign our petition and fax the Senate now! Tell Congress to PROTECT ISRAEL—STOP BIDEN'S IRAN PLANS! Select here or the button below to send your fax now!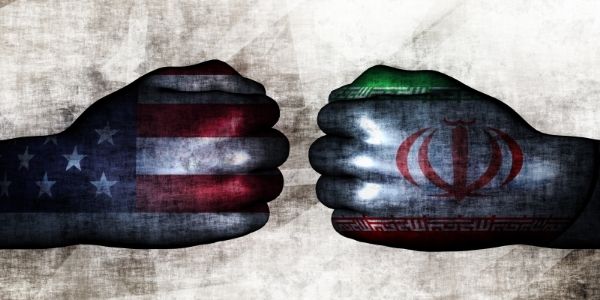 The U.S. is heading back to the "negotiating table" for yet more indirect talks with Iran—a nation that proclaims "Death to Israel!" and "Death to the U.S.!"
Leading talks on the U.S. side is Robert Malley, a man with "a long track record of sympathy for the Iranian regime and animus towards Israel," according to Sen. Tom Cotton.
Malley has already conceded defeat, admitting in November that the Biden team is preparing for "a world where Iran doesn't have constraints on its nuclear program ... even as we hope that we can get back to the deal."
Malley continues to beg Tehran for a deal, telling the mullahs: "We are prepared to remove all of the sanctions that were imposed by the Trump administration." Sadly, that is effectively underway already, thanks to Biden's lax enforcement of existing sanctions!
Biden is throttling the U.S. oil industry, but turning a blind eye as nations like China, Russia and Syria buy up illegal Iranian crude oil. Thanks to Biden's refusal to enforce sanctions, Iran's hard currency reserves are up dramatically, soaring from 4 billion dollars at the end of 2020 to some 31 billion dollars by the end of 2021.
Even as the talks stretch out, Iran is using the delay to spin its centrifuges and stockpile the enriched uranium it needs for nuclear weapons. The first of those weapons will, of course, be aimed straight at Israel.
We must DEMAND the Senate put a stop to Biden's cataclysmic Iran policies NOW, before Iran gets even one step closer to a nuclear bomb.
As our Israeli friends have continually warned, time is VERY short. That is why you and I MUST demand that Congress step in now to STOP Biden from committing an even more costly and catastrophic Middle East disaster than he caused in Afghanistan.
Please, take a moment to fax the Senate RIGHT NOW. There is NO TIME TO WASTE!
Please also consider supporting CIDI by making a recurring monthly donation. Joe Biden's pro-Palestinian, pro-Iranian, anti-Israel cabinet members work overtime to empower Israel's enemies. Consequently, our staff is working harder than ever to counter the anti-Israel sentiments and policies coming out of the Biden administration.
WE NEED YOUR HELP! Make your gift to defend Israel today!

Finally, please continue to pray earnestly for Israel and her people as the Bible admonishes.
Mat Staver
Chairman
Christians in Defense of Israel


P.S. Your generosity enables Christians in Defense of Israel to make a pro-Israel difference in the halls of power in Washington, D.C., the Middle East and throughout the world. Please stand with us to bless Israel by giving generously.
P.P.S. Joe Biden is putting Israel at risk in the world's most dangerous neighborhood. And he continues to add anti-Israel bureaucrats to his administration, which is a good reason why you and I must speak up immediately. Please send your faxes TODAY!
Prefer a petition over a fax? Select here.

Sources:
"Iran's Cash Reserves Soar under Biden." 2021. Washington Free Beacon. November 9, 2021. freebeacon.com/biden-administration/irans-cash-reserves-soar-under-biden/.
"U.S. Iran Envoy: Biden Admin Preparing for 'World Where Iran Doesn't Have Constraints on Its Nuclear Program.'" 2021. Washington Free Beacon. October 13, 2021. freebeacon.com/national-security/u-s-iran-envoy-biden-admin-preparing-for-world-where-iran-doesnt-have-constraints-on-its-nuclear-program/.