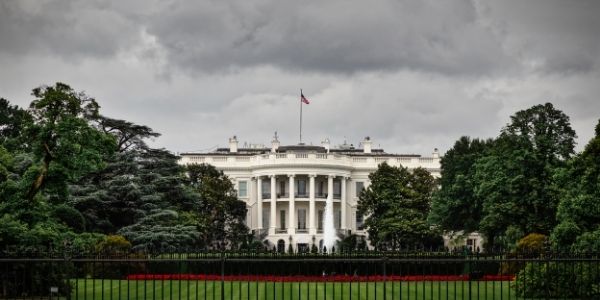 Biden Stood There and Smirked
Joe Biden's abandonment of Americans in Afghanistan is a prelude to what will happen to Israel if we do not stop his Middle East policy fiasco soon. And make no mistake, once Iran is done with Israel, they WILL come for America next.
Tell the Senate to PROTECT ISRAEL—STOP BIDEN'S IRAN PLANS! Select here or the button below to send your fax now!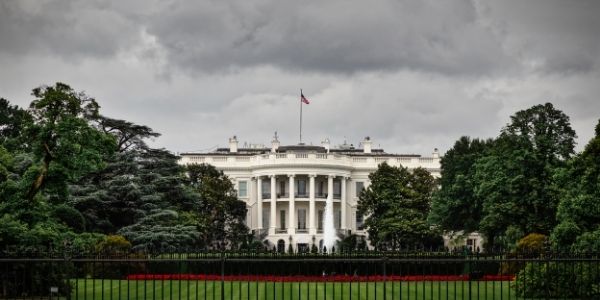 Joe Biden's "performance" in Afghanistan is the greatest military and geopolitical disgrace in U.S. history, a colossal blunder that humiliated and weakened America on the world stage. This mushrooming debacle emboldens terrorists everywhere and puts Israel at greater risk ... and it's all because of Biden's feckless Middle East policies.
"We're leaving thousands of Afghan allies behind who fought bravely with us," charged Sen. Lindsey Graham just before Biden waved the white flag and abandoned his post. "We're going to leave hundreds of American citizens behind. The chance of another 9/11 just went through the roof."
What makes all this even more outrageous is Biden's bizarre behavior. He was on vacation and largely silent for six days while the Taliban swept across Afghanistan.
When an NBC reporter asked Biden what he would do if Americans were left trapped in Afghanistan after the August 31 deadline to withdraw, Biden SMIRKED!
While the Taliban was going door to door, executing people for any reason they wanted and Americans scrambled to find a way out, Biden wore a silly grin and sarcastically replied, "You'll be the first person I call."
In the end, Biden cut and ran, forcing American citizens to fend for themselves.
WE MUST STOP THE COMING IRANIAN NUCLEAR WAR!
Tell the Senate to PROTECT ISRAEL—STOP THE IRAN DEAL!
Last week, Biden was silent as the Israel-hating "AOC" and her "squad" of antisemitic, pro-Palestinian congressional cohorts nearly succeeded in defunding Israel's Iron Dome.
Thank God, the public outcry was great enough to compel some members of Congress to override the Squad and restore the $1 billion in critical defense dollars necessary for Israel to replenish its defenses after Hamas' recent rocket campaigns.
We need to raise an even LOUDER outcry now in the face of Biden's planned abandonment of our ally Israel to the death-dealing ayatollah of Iran's tender mercies.
Joe Biden's pro-Palestinian, pro-Iranian, anti-Israel cabinet members are working overtime to empower Israel's enemies. Please consider supporting our ministry by making a recurring monthly donation.
Our staff is working harder than ever to counter the anti-Israel sentiments and policies coming out of the feckless Biden administration.
YOU CAN HELP! Make your gift to defend Israel today!
And please continue to pray for CIDI's staff in Washington, D.C. We know our Lord is Israel's strong defender. Please keep standing with God's chosen people as the Lord leads!
Mat Staver
Chairman
Christians in Defense of Israel



P.S. Your generosity enables Christians in Defense of Israel to make a pro-Israel difference in the halls of power in Washington, D.C., the Middle East and throughout the world. Please stand with us to bless Israel by giving generously.
P.P.S. Joe Biden is putting Israel at risk in the world's most dangerous neighborhood. And he continues to add anti-Israel bureaucrats to his administration, which is a good reason you and I must speak up immediately. Please send your faxes TODAY!
Prefer a petition over a fax? Select here.


---
SOURCES:
"House Passes $1B Iron Dome Funding after 'Squad' Got It Cut from Spending Bill." New York Post. September 23, 2021. https://nypost.com/2021/09/23/house-passes-1b-iron-dome-funding-after-squad-got-it-spiked-from-spending-bill/.
"Israel Hits Hamas Targets as Gaza Militants Fire Rockets." ABC News. Accessed September 16, 2021. https://abcnews.go.com/International/wireStory/israel-hits-hamas-targets-gaza-response-rocket-fire-79985362.