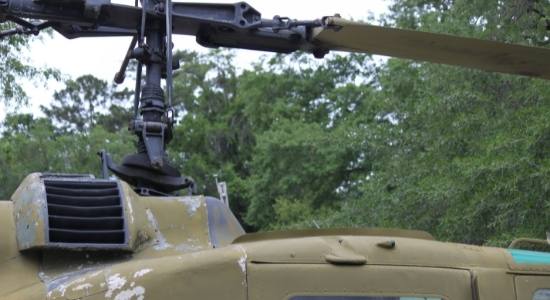 Arming Our Enemies
The Jewish high holidays are underway. But as Israel celebrates the Jewish New Year of 5782, Joe Biden appears to be working overtime against the beleaguered country.
We must now demand the U.S. Senate take a strong stand FOR Israel by refusing to approve Biden's new Iran Deal. Send your fax now, then read on for the news. —Mat
Tell the Senate to PROTECT ISRAEL—STOP THE IRAN DEAL! Select here or the button below to send your fax now!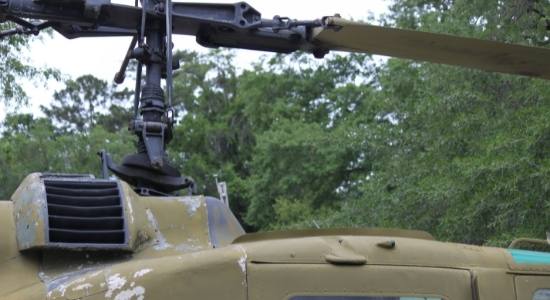 The list of insults Joe Biden has made against the Jewish state grows ever longer as he continues his mad quest to empower Iran.
As you may recall, Biden not only abandoned Americans, our Afghan allies and reportedly even his own former translator, but he also left behind all the high-tech, state-of-the-art U.S. military war equipment given to the Afghan military.
Arial video surfaced last week showing members of the Taliban loading U.S. tanks, armored personnel carriers and more, then transporting them to ... you guessed it ... Iran!
That's right, Joe Biden just effectively gave Iran all the war equipment the U.S. military had provided to Afghanistan.
And we know exactly how Iran intends to use such equipment because the ayatollahs have told us for years. Iran will not be satisfied until they wipe both Israel and America from the map.
Tell the Senate to PROTECT ISRAEL—STOP THE IRAN DEAL!
Select here to send your fax now!
ENOUGH IS ENOUGH!
Now is the time to intercede for the Jewish state. With Israel observing the Jewish High Holy Days—they commenced with Rosh Hashanah (the Jewish New Year) on September 6-8 and then move to Yom Kippur (the Day of Atonement) on September 15-16—Christians who love Israel need to pray for the peace of Jerusalem.
Together, let's ask God to defeat the Jewish state's lethal enemies in Tehran and to raise up true champions for Israel in Washington!
But that's not all we can do together. We must also make our voices heard in Washington by telling senators, as often as necessary, to firmly reject any Biden step to relax sanctions on Iran, or to renew the failed nuclear arms deal with the twisted mullahs in Tehran.
We cannot let up on the pressure on the Senate.
Biden cannot enact a new Iran Deal without the express consent of the United States Senate, and that's where you and I can WIN FOR ISRAEL. Please, take a moment right now to send a fax to every U.S. Senator. DEMAND THEY STOP BIDEN'S NEW IRAN DEAL!

Please also consider supporting our ministry by making a recurring monthly donation. Biden's pro-Palestinian, pro-Iranian, anti-Israel cabinet members work overtime to empower Israel's enemies.
Our CIDI staff is working harder than ever to counter ALL the anti-Israel sentiments and policies coming out of the Biden administration. YOU CAN HELP! Make your gift to defend Israel today!

And please continue to pray for CIDI's staff in Washington, D.C. We know our Lord is Israel's strong defender. Please keep standing with God's chosen people as the Lord leads!
Mat Staver
Chairman
Christians in Defense of Israel


P.S. Your generosity enables Christians in Defense of Israel to make a pro-Israel difference in the halls of power in Washington, D.C., the Middle East and throughout the world. Please stand with us to bless Israel by giving generously.
P.P.S. Joe Biden is putting Israel at risk in the world's most dangerous neighborhood. And he continues to add anti-Israel bureaucrats to his administration, which is a good reason why you and I must speak up immediately. Please send your faxes TODAY!
Prefer a petition over a fax? Select here.


---
Sources:
Geller Report News. 2021. "Taliban Gives US Tanks, Military Equipment to Iran Terror Regime - Geller Report News," September 1, 2021. gellerreport.com/2021/09/taliban-gives-us-tanks-military-equipment-to-iran.html/.