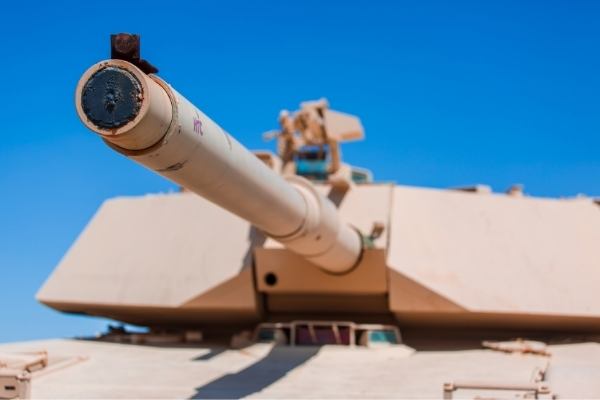 Getting Close to the Bomb and Now They Have Our Tanks
Rogue terror state Iran is now just a few short weeks away from having a nuclear bomb, but Joe Biden is still begging "the Iranian Hitler" for a deal. Meanwhile, the Taliban is busy delivering much of their haul of the U.S. tanks and other equipment Joe Biden abandoned in Afghanistan to the mullahs in Tehran!
The U.S. Senate MUST step in and stop Biden's insane, treacherous foreign policy!
Demand the U.S. Senate take a strong stand FOR Israel by refusing to approve Joe Biden's awful Iran Deal. Send your fax now, then read on for the news. —Mat
Tell the Senate to STOP THE IRAN DEAL! Select here or the button below to send your fax now!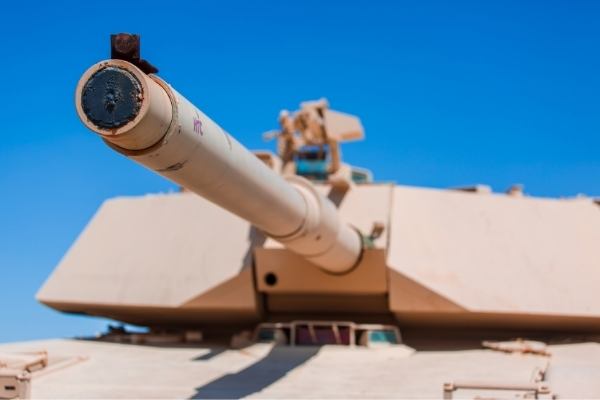 Social media exploded late last week with the news that the Taliban has started using the U.S. military equipment that Joe Biden left behind in Afghanistan.
Shocking images surfaced of Taliban members stringing up prisoners with a noose, tying it to a U.S. helicopter and flying the hapless victims over the city for all to see.
As stomach turning as those and similar images may be, new pictures have emerged that should send a chill to all the world: Taliban members are driving our abandoned tanks, humvees, armored personnel carriers and assorted military equipment to Iran.
Joe Biden's treacherous incompetence just armed Iran.
Iran is the head of the snake—it's the foremost state sponsor of terror on the planet. And its new president, Ebrahim Raisi, has the blood of thousands on his hands. Former Iranian political prisoners consistently compare him to mass murderer Adolf Hitler.
Raisi sat on a four-man "Death Committee" in the 1980s that pronounced death sentences on political prisoners without any hint of a trial. Estimates of the total number killed went as high as 30,000.
"Raisi was a KILLER," one former Iranian political prisoner told Israel's Kan News. "He talked to me, and he said that they don't want to have any more political prisoners. He said that we want to solve the 'problem.'"
What makes this all the worse is that Raisi, 61, is now seen by many as a likely successor to Iran's "supreme leader," Ayatollah Khamenei, who is 82.
On Aug. 4, 2021, Israeli Defense Minister Benny Gantz revealed that Iran was just 10 weeks from having a nuclear bomb. That was four weeks ago, meaning Iran's little Hitler is now just a little over a month from having a nuclear weapon.
STOP THIS MADNESS! Joe Biden cannot enact a new Iran Deal without the express consent of the United States Senate, and that's where you and I can WIN FOR ISRAEL. Please, take a moment right now to send a fax to every U.S. senator. DEMAND THEY STOP THE IRAN DEAL!
Tell the Senate to STOP THE IRAN DEAL!
Select here or the button below to send your fax now!

Please also consider supporting our ministry by making a recurring monthly donation. Joe Biden's pro-Palestinian, pro-Iranian, anti-Israel cabinet members work overtime to empower Israel's enemies.
Our staff is working harder than ever to counter ALL the anti-Israel sentiments and policies coming out of the Biden administration. YOU CAN HELP! Make your gift to defend Israel today!

At this crucial moment for the Middle East, in this holy season for the Jewish people, please join me in calling on God for His mercy and divine protection for the Jewish people.
Please keep standing with God's chosen people as the Lord leads!
Mat Staver
Chairman
Christians in Defense of Israel


P.S. Your generosity enables Christians in Defense of Israel to make a pro-Israel difference in the halls of power in Washington, D.C., the Middle East and throughout the world. Please stand with us to bless Israel by giving generously.
P.P.S. DON'T FORGET! Demand the U.S. Senate protect Israel! Please send your faxes TODAY!
Prefer a petition over a fax? Select here.


---
Sources:
Berman, Lazar. "Gantz: Iran 10 Weeks Away from Amassing Enough Weapons-Grade Material for Nuke." The Times of Israel, August 4, 2021. timesofisrael.com/gantz-iran-10-weeks-away-from-amassing-enough-material-for-nuke/.
Sanger, David E., and Helene Cooper. 2021. "Taliban Sweep in Afghanistan Follows Years of U.S. Miscalculations." The New York Times, August 14, 2021, sec. U.S. nytimes.com/2021/08/14/us/politics/afghanistan-biden.html.