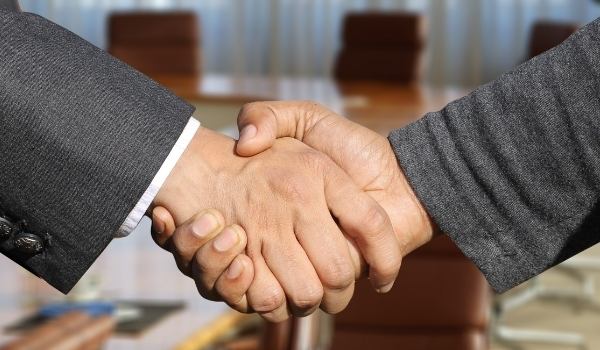 Israeli PM Meets With "Cut and Run" Joe
Israeli Prime Minister Naphtali Bennett met with Joe Biden Friday, in hopes of preventing a nuclear war in the Middle East. But Biden continues to release jihadi prisoners, enable Taliban terrorists and appease the ayatollah. Israel is in grave danger.
We must now demand the U.S. Senate take a strong stand FOR Israel by refusing to approve Joe Biden's awful Iran Deal. Send your fax now, then read on for the news. —Mat
Tell the Senate to STOP THE IRAN DEAL! Select here or the button below to send your fax now!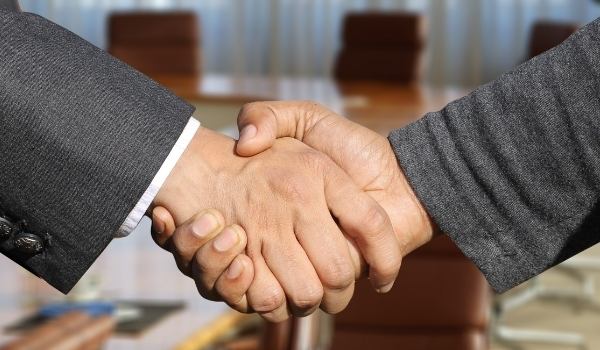 Despite Israeli Prime Minister Naftali Bennett's visit with Joe Biden last week, and perhaps because of it, tensions between Israel and Iran are soaring.
The world watched this weekend as the Biden administration abandoned the Americans and allies he stranded in Kabul. Now it appears Biden will also abandon Israel to appease the Iranian regime.
Bennett tried to warn Biden that his "new Iran Deal" is no longer relevant, but nothing seems to have swayed Joe Biden's insane pursuit of a deal with the ayatollah.
Under Iran's new president, Ebrahim Raisi—aka the "Butcher of Tehran"—Iran is testing Israel and the West. The rogue regime has attacked Gulf shipping and used its wholly owned terror army, Hezbollah, to hit Israel with barrages of deadly rockets fired from Lebanon.
After Iranian drones exploded on an Israeli-managed tanker in the Gulf, killing two on board, Israel's Defense Minister Benny Gantz warned that Iran is headed toward war: "I'm telling the world, pay attention. It's coming."
And when asked if Israel is ready to strike Tehran, Gantz said yes—calling Iran a threat to Israel, the Middle East and the world. Iran, he said at the time, is JUST 10 WEEKS AWAY from a nuclear bomb.
"It is time to act," says Gantz. "The world must apply economic sanctions and take operative action against the Iranian Revolutionary Guard Corps" for its attacks on shipping.
Biden abandoned Americans and allies trying to flee the Taliban after Biden abruptly pulled out of the region. The man in charge of the Taliban operation now controlling Kabul is a terrorist that Biden and Obama let out of Guantanamo Bay, despite being warned the terrorist was a permanent danger to society. And now Biden wants to empower the ayatollah!
BUT WE CAN STOP THIS MADNESS! Joe Biden cannot enact a new Iran Deal without the express consent of the United States Senate, and that's where you and I can WIN FOR ISRAEL. Please, take a moment right now to send a fax to every U.S. senator. DEMAND THEY STOP THE IRAN DEAL!
Tell the Senate to STOP THE IRAN DEAL!
Select here or the button below to send your fax now!

Please also consider supporting our ministry by making a recurring monthly donation. Joe Biden's pro-Palestinian, pro-Iranian, anti-Israel cabinet members work overtime to empower Israel's enemies.
Our staff is working harder than ever to counter ALL the anti-Israel sentiments and policies coming out of the Biden administration. YOU CAN HELP! Make your gift to defend Israel today!

And please continue to pray for CIDI's staff in Washington, D.C. We know our Lord is Israel's strong defender. Please keep standing with God's chosen people as the Lord leads!
Mat Staver
Chairman
Christians in Defense of Israel


P.S. Your generosity enables Christians in Defense of Israel to make a pro-Israel difference in the halls of power in Washington, D.C., the Middle East and throughout the world. Please stand with us to bless Israel by giving generously.
P.P.S. DON'T FORGET! Demand the U.S. Senate protect Israel! Please send your faxes TODAY!
Prefer a petition over a fax? Select here.


---
Sources:
Berman, Lazar. n.d. "Gantz: Iran 10 Weeks Away from Amassing Enough Weapons-Grade Material for Nuke." Www.timesofisrael.com. Accessed August 23, 2021. timesofisrael.com/gantz-iran-10-weeks-away-from-amassing-enough-material-for-nuke/.
"Gantz: Israel Is Ready to Strike Iran's Nuclear Program." n.d. The Jerusalem Post | JPost.com. Accessed August 30, 2021. jpost.com/israel-news/israel-is-ready-to-strike-iran-gantz-675897.
Spiro, Amy. n.d. "Ahead of US Visit, Bennett Says He'll Tell Biden Iran Deal 'No Longer Relevant.'" Www.timesofisrael.com. Accessed August 23, 2021. timesofisrael.com/ahead-of-us-jaunt-bennett-says-hell-tell-biden-iran-deal-no-longer-relevant/.