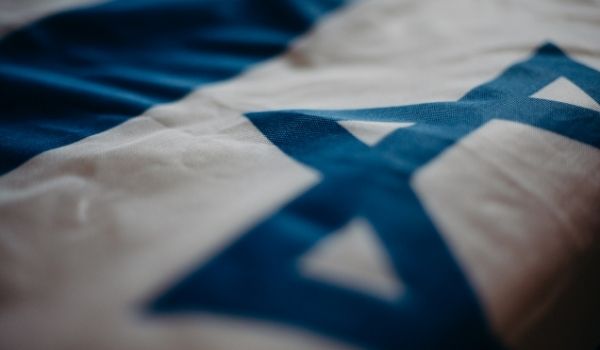 They're Lying About Israel Again
Ilhan Omar, Rashida Tlaib and their anti-Israel cohorts on Capitol Hill are pushing Joe Biden to be even harsher against Israel as they seek to empower Hamas via a new Iran Deal.
Don't let Joe Biden sign another dangerous Iran Deal! Fax the Senate NOW then read on for the news. - Mat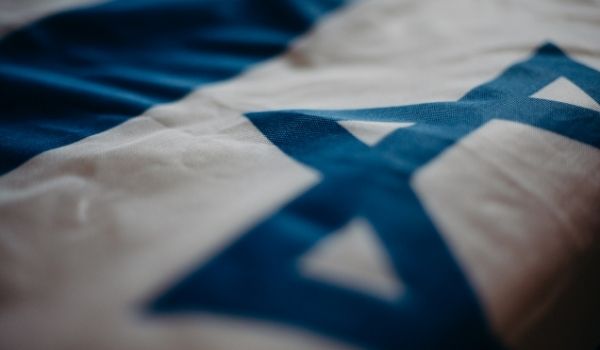 Social media's favorite anti-Semite Rep. Alexandria Ocasio-Cortez (AOC) is pushing Joe Biden HARD to ink a new Iran Deal. So much so that she and her anti-Israel congressional cronies have taken to spreading outright lies about Israel and its people.
As the Biden administration fumbled to find neutral-sounding pleasantries during Hamas' mass bombing campaign on Israeli citizens last month, AOC fumed that Biden was not harsh enough on Israel.
"It takes a side," she declared, "the side of occupation."
Fellow anti-Israel Rep. Ilhan Omar falsely claimed Israel is "killing civilians in Gaza ... an act of terrorism."
And Rep. Rashida Tlaib slandered Israel with a gross lie: "American taxpayer money is being used to commit human rights violations. Congress must condition the aid we send to Israel and end it altogether if those conditions are not followed."
These statements are outright LIES that conveniently overlook the fact that it was HAMAS that hurled 4,000 shrapnel-filled rockets at Israeli civilians for 11 straight days in May. We must demand our senators stand against Biden's new Iran Deal.
STOP EMPOWERING IRAN & HAMAS! NO NEW IRAN DEAL

Despite Democrat smears, Israel does more to avoid civilian casualties than any nation on earth. Because Hamas uses "human shields" by embedding itself in Palestinian neighborhoods, Israel exercises extreme care.
Before Israeli Defense Forces strikes a target, it notifies people in harm's way, using phone calls, text messages and even "roof knocker" devices that make loud noises but do not destroy—all to give people time to evacuate.
You can be sure Hamas does not do that for the Israeli civilians it targets for death. But to Democrats who despise Israel, facts don't matter.
And they're not alone.
Thousands protested Israel across the Middle East and Europe—many chanting vile, anti-Semitic threats.
That despicable anti-Semitism is rearing its ugly head here in America as well. In May, 25 Jewish houses were vandalized in Palm Beach, Florida. The Jewish families woke to find blood-red swastikas and anti-Jewish slurs spray- painted on their houses.
In its recent offensive, Hamas shot 4,000 rockets into Israel. These rockets were provided by Iran. A new Iran Deal would equip Iran to obtain a nuclear weapon. Iran would surely use it to wipe out Jews in Israel.
Joe Biden's pro-Palestine, pro-Iran approach to Middle East policy is helping propagate this rise in overt, violent anti-Semitism.
But Biden cannot enter into a new Iran Deal without the express approval of the United States Senate.
It's time to make an unmistakably clear demand of the U.S. Senate to shut down this administration's Iranian appeasement plans! Fax the Senate NOW and tell them to STOP THE IRAN DEAL!

Please also prayerfully consider supporting CIDI's vital mission today. Joe Biden's disastrous Middle East policy is making our work on Capitol Hill and around the world even more crucial than ever. Select here or the button below to make a generous contribution today.
Your gift now is critically important because our pro-Israel voice needs to be heard on Capitol Hill. Your generosity mobilizes support for Israel across America. That's why your donation now—at this point of crisis for the Jewish state—is so greatly needed.

Finally, please keep praying for Israel and her people. Those prayers and your financial support are critically important at this time of crisis.
"The nation is like a mighty lion; When it is sleeping, no one dares wake it. Whoever blesses Israel will be blessed, And whoever curses Israel will be cursed" (Numbers 24:9).
Sincerely,

Mat Staver
Chairman
Christians in Defense of Israel
P.S. Your generosity enables Christians in Defense of Israel to make a pro-Israel difference in the halls of power in Washington, D.C., the Middle East and throughout the world. Please stand with us to bless Israel by giving generously.
P.P.S. Do not forget to fax Congress! No New Iran Deal! Select here.
Prefer a petition over a fax? Select here.