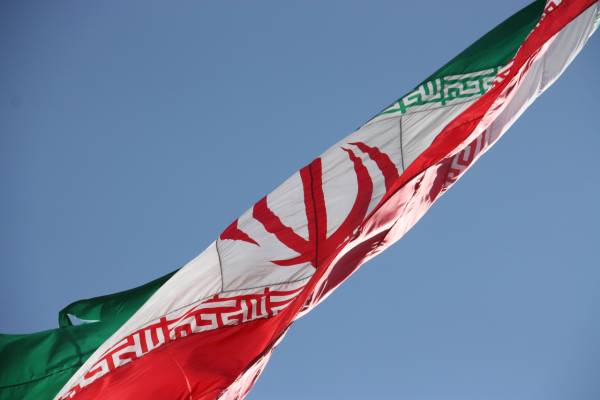 Iran Caught with Key Part of Nuclear Bomb
Joe Biden took office and Iran now feels encouraged to produce uranium metal – the key ingredient for a nuclear warhead. Read on to learn what we must do now to help stop the annihilation of Israel. – Mat
Christians in Defense of Israel is ONLY able to keep fighting for Israel because of YOUR generosity. Please support our mission TODAY.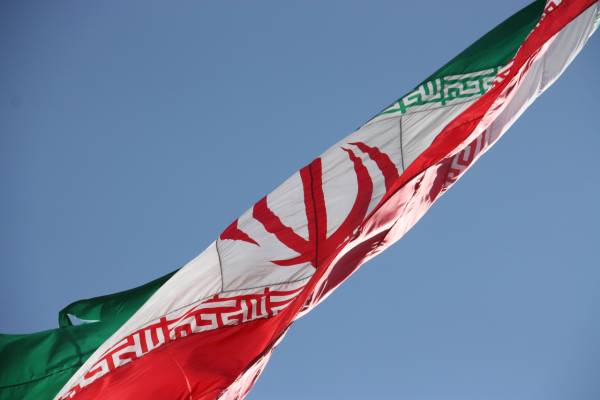 The last time Joe Biden "dealt" with the Iranians, he and then-President Barack Obama handed the radical mullahs in Tehran 4 billion dollars in cash, which the Iranians then used to go on a nuclear shopping spree. Iran defied nearly every convention of the Obama-Biden "Iran Deal," forbade U.N. inspections and kept right on producing nuclear material.
Now, Biden wants to enable the terrorist nation again with a "new" Iran Deal that everyone knows (and history shows) Iran will violate again. In fact, they already have…
NO NEW IRAN DEAL! Fax the Senate NOW!


As you know, former President Donald Trump pulled out of the Iran Deal when it became clear that Iran would never abide by the agreement. Instead, former President Trump instituted strict sanctions against the rogue nation… and Iran's nuclear program was greatly hindered.
But throughout his presidential campaign, Joe Biden promised that he would "make nice" with the Iranians once again by re-entering the failed Iran Deal. In return, Iran has grown increasingly arrogant, stepping up efforts to destabilize the Middle East and defying any nuclear limitations placed upon them.
Last week, United Nations inspectors discovered Iran has produced enriched uranium metal – a key component for nuclear warheads.
On Wednesday, the International Atomic Energy Agency (IAEA) Director General informed member states about "recent developments regarding Iran's R&D activities on uranium metal production as part of its stated aim to produce fuel for the Tehran Research Reactor."
On Monday, February 8, the agency verified it had found uranium metal at Iran's Fuel Plate Fabrication Plant in Isfahan.
Only Joe Biden could ignore such obvious signs…
The United Kingdom, France and Germany remained in the original 2015 "Iran Deal." On January 16, 2021, the countries issued a joint warning responding to Iran's announcement that they were beginning to pursue production of uranium metal.
"We, the governments of France, Germany and the United Kingdom, are deeply concerned by Iran's announcement that it is preparing to produce uranium metal.
Iran has no credible civilian use for uranium metal. The production of uranium metal has potentially grave military implications. Under the Joint Comprehensive Plan of Action (JCPOA), Iran committed to not engaging in the production of uranium metal or conducting research and development on uranium metallurgy for 15 years.
We strongly urge Iran to halt this activity and return to compliance with its JCPOA commitments without further delay if it is serious about preserving the deal."
Saudi Arabia and Israel have warned that Biden's intent to return to the Iran Deal will only empower the murderous mullahs and quite possibly send the Middle East into war.
But Joe Biden seemingly doesn't care. He has refused to call Israeli Prime Minister Benjamin Netanyahu, he has ignored the Saudis' pleas, and the warning from the U.K., France and Germany is falling on deaf ears.
And less than one month later, Iran has been caught red-handed producing material to be used in a nuclear bomb.
Joe Biden may not be willing to listen, but I believe the Senate WILL. I will not speculate on what is driving Biden to destabilize the Middle East. But I do know that many senators, who will have to vote on any new Iran deal or old deal re-entry, can be pressured to vote correctly and STOP the deal. But I need your help to build the pressure.
TELL THE SENATE - NO NEW IRAN DEAL! Select here or the button below.



We have seen the power of our petitions change senators' minds. The U.S. Congress, including the senators, cannot turn off their fax machines. So, they cannot ignore you! Let's flood their offices with demands to STOP any return to the failed Iran Deal.
And please, prayerfully consider making a special gift today to help fund our work. Christians in Defense of Israel works hard in the halls of Congress, in the Holy Land and across the world to defend Israel. ONLY the support of friends like you makes this possible. Please, give generously today.

Finally, please pray for Israel. The entire Middle East is in great upheaval right now. America must be on the right side of God and history! Please pray God's blessing and protection upon Israel and all who defend her.
"When you go out to battle against your enemies, and see horses and chariots and people more numerous than you, do not be afraid of them; for the Lord your God is with you, who brought you up from the land of Egypt" (Deuteronomy 20:1).
In defense of Israel,
Mat Staver, Chairman
Christians in Defense of Israel
P.S. Your generosity enables Christians in Defense of Israel to make a pro-Israel difference in the halls of power in Washington, DC, the Middle East and throughout the world. Please stand with us to bless Israel by giving generously.
Make a gift to defend Israel in 2021! Select here.
P.P.S. Prefer a petition over a fax? Select here.