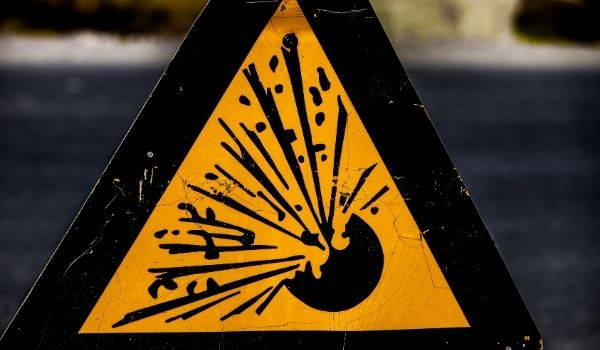 Iran's Singular Goal: The Bomb...
Joe Biden is putting the Middle East on a path to war. He is distancing the U.S. from Israel while pursuing a renewed nuclear deal with Iran—a move that will give the world's foremost terror state the nuclear arsenal it seeks in order to "wipe Israel off the map."

STOP THE IRAN DEAL—Send your fax NOW! Select here or the button below.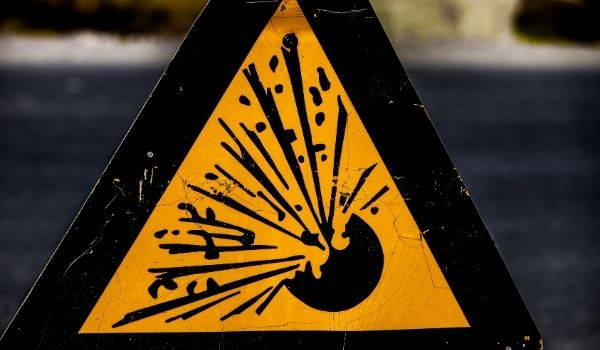 Joe Biden is clearly distancing America from Israel. He is staffing his administration with anti-Israel officials and personally giving the Jewish state the cold shoulder.
After Biden's inauguration, it took four full weeks for him to speak with Prime Minister Benjamin Netanyahu by phone. And that long-delayed conversation took place after an administration spokeswoman refused, when asked, to say Israel was an "important ally" of the U.S.
Biden's foolhardy decision to re-enter the disastrous Iran nuclear deal is emboldening Iran's radical Islamic rulers. It is also forcing Israel to lay plans to act alone to eliminate Iran's nuclear program, which is now accelerating, thanks to American weakness.
That is why it is crucial you and I call on key members of the U.S. Senate now to stop the Biden administration's catastrophic and misguided Iran policy. If not stopped, Joe Biden's efforts will, inevitably, lead to a nuclear Iran … and a massive Israeli military assault to stop Iran and safeguard the Jewish state.
Send your fax now, DEMAND THE SENATE STOP THE IRAN DEAL! Select here or the button below.


The mullahs are adding centrifuges, ramping up nuclear enrichment to 20% (a small step away from weapons-grade material), blocking U.N. nuclear inspectors, even developing uranium metal—a key component for nuclear weapons—all in open violation of the deal Biden helped forge in 2015. And all with one aim in mind: The bomb.
Israel is sending Biden and his team strong warnings. When the Biden administration indicated in February its plan to restart talks with Iran, Prime Minister Netanyahu's office declared that "going back to the old agreement will pave Iran's path to a nuclear arsenal."
Joe Biden doesn't care what Israel wants; he intends to appease Iran. Biden intends to release his latest Iran plan this week, according to multiple sources.
BUT WE CAN STOP HIM!
The Senate must stop a disastrous new Iran deal. Tell senators they must stop any mullah-appeasing, Israel-destroying Iran deal.
Send YOUR fax NOW—STOP THE IRAN DEAL! Select here or the button below.


The fight for Israel is growing hotter and our work in Washington, D.C., and across the globe is growing more intense. Please, help us bless Israel by supporting our important work. Make your gift to defend Israel today.


Thank you for your love for Israel, prayers and thoughtful support!
Mat Staver, Chairman
Christians in Defense of Israel
P.S. Your generosity enables Christians in Defense of Israel to make a pro-Israel difference in the halls of power in Washington, D.C., the Middle East and throughout the world. Please stand with us to bless Israel by giving generously.
P.P.S. Joe Biden is putting Israel at risk in the world's most dangerous neighborhood. And he continues to add anti-Israel bureaucrats to his administration, which is why you and I must speak up immediately. Please send your faxes TODAY!
Prefer a petition over a fax? Select here.