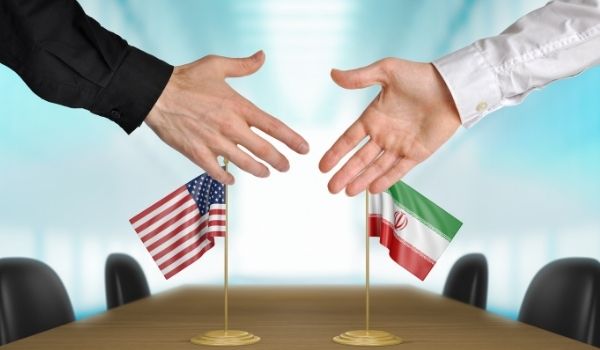 Biden to Announce Iran Deal As Soon as This Week
The White House has leaked plans for an Iran Deal announcement as early as this week. See why 120 members of the House of Representatives sent an emergency letter to Joe Biden.
But first, take a moment to fax Congress right now! Tell them NO NEW IRAN DEAL! Select here or the button below.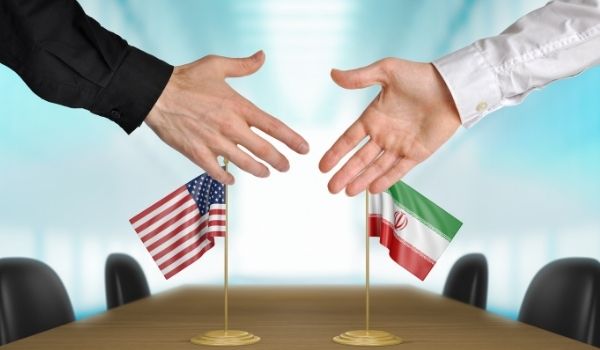 Joe Biden intends to announce his "new" Iran Deal plans this week, according to sources familiar with the plans.
The proposal "asks" Iran to halt some of its nuclear activities in exchange for some relief from U.S. economic sanctions, according to sources familiar with the project. In other words, Biden's new deal is much like his old one—appease Iran and hope they don't bomb the world.
But there is hope!
In February, 120 Republican representatives issued a letter to Biden rejecting any new Iran Deal.
The letter calls a return to the Iran Deal a "strategic U.S. foreign policy blunder exponentially more dangerous than the consequences of the original misguided approach."
The letter goes on to state that "this deal is not a pathway to prevent Iran from acquiring a nuclear weapon." Instead, according to the congressional letter, Biden's new deal is "a blueprint for exactly how Iran can secure massive sums of money and obtain a nuclear weapon in short order."
The letter also cites Iran's clear, present and continuing danger not only to Israel and the Middle East, but to the entire world.
"Compounding the threat, this [Biden's] approach turns a blind eye to Iran's non-nuclear destabilizing activities throughout the world, such as its support for international terrorism and continued development of its ballistic missile arsenal."
Biden Administration officials continue to insist that returning to the original, failed 2015 Iran Deal must be the "starting point for further negotiations." But even the director general of the International Atomic Energy Agency (IAEA), Rafael Grossi, says such a starting point is impossible.
Iran willfully ignored and violated so many provisions within the original agreement that going back to square one is impossible at this point, says Grossi, "because square one is no longer there."
Iran's refusal to abide by the terms of Biden's 2015 deal, even after receiving billions of dollars in American taxpayer dollars, is the primary reason former President Trump wisely withdrew from the agreement.
Israel and Saudi Arabia also are crying foul on Biden's latest Iran plan. Despite the fact that these two countries are at the highest risk, Biden has not included either Israel or the Saudis in the Iran talks—just like in 2015.
THE NEW IRAN DEAL MUST BE STOPPED.
Please, make YOUR voice heard in Congress today. Tell them No New Iran Deal! Simply select here or the button below.
And please make a much-needed, generous gift to take our pro-Israel mission forward. We exist to protect and defend the Jewish state by mobilizing the American public on its behalf.
God promised to bless those who bless Israel. We firmly believe that and want America to know God's blessing, not His curse.
You and I are standing at a crucial moment for Israel. Joe Biden is determined to erase nearly every pro-Israel move made by President Donald Trump.
The fight for Israel is growing hotter, and our work in Washington, D.C., and across the globe is becoming more intense. Please help us bless Israel by supporting our important work. Make your gift to defend Israel today.

Thank you for your love for Israel, prayers and thoughtful support!
In His service,
Mat Staver
Chairman
Christians in Defense of Israel


P.S. Your generosity enables Christians in Defense of Israel to make a pro-Israel difference in the halls of power in Washington, D.C., the Middle East and throughout the world. Please stand with us to bless Israel by giving generously.
Make a gift to defend Israel! Select here.
P.P.S. Joe Biden is putting Israel at risk in the world's most dangerous neighborhood. We must STOP THE IRAN DEAL! Please, send your faxes TODAY!
Prefer a petition over a fax? Select here.