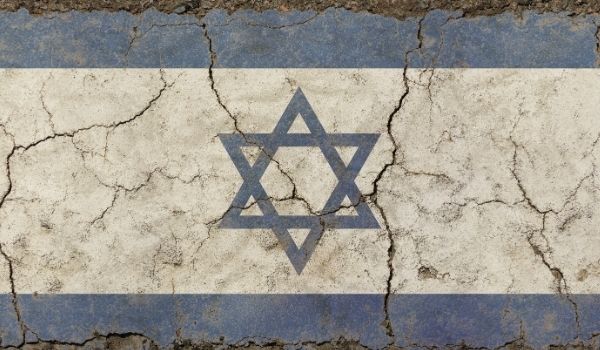 Biden Puts US-Israel Relations on Ice
Pro-Israel Christians are crucial to continued U.S. support for Israel. America's Bible belt has been called Israel's security belt. But right now, our voice needs to be heard. The new Biden administration is turning back the clock on U.S.-Israel relations while empowering Israel's enemies.
The U.S. Senate CAN stop Biden's folly, but time is short, and we must act now. Please, take a moment to SEND YOUR FAX NOW, demanding the Senate STOP BIDEN'S IRAN DEAL! Simply select here or the button below to send your fax now. Then read on to learn the latest on the Middle East. —Mat
Tell the Senate NO NEW IRAN DEAL! Simply select here or the button below to send your fax NOW and keep reading to catch up on Biden's deal.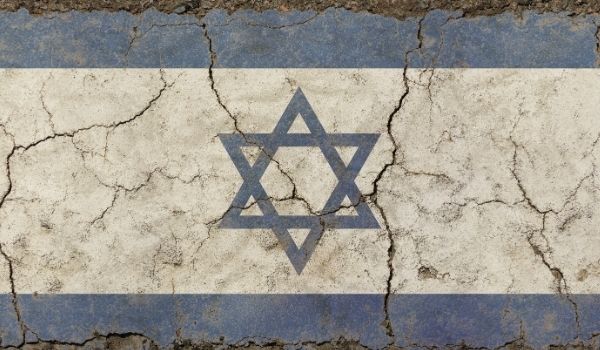 A deep chill is entering the U.S.-Israel friendship—and putting Israel at risk. The reason? Joe Biden.
He is openly snubbing our nation's closest ally, Israel—all while he's "cozying up to enemies like Iran," as former U.S. Ambassador to the United Nations Nikki Haley has rightly charged.
That is why our voice needs to be heard immediately in Washington. Let me tell you why it's so important ...
Just four years ago, President Donald Trump called Israeli Prime Minister Benjamin Netanyahu a mere two days into his presidency—and then Trump hosted the Israeli leader at the White House just three weeks later.
In contrast, Joe Biden waited more than a month after taking office to contact Israel Prime Minister Netanyahu. No U.S. president has ever taken so long to call America's closest ally in the Middle East ... until Biden.
Yet even before Biden took office, his incoming administration reportedly held quiet talks with Iran about returning the U.S. to the disastrous Iran nuclear deal. And Biden just did Iran a big favor by withdrawing American support in the war against the Iranian-backed Houthis in Yemen. Iran wants the Houthis to become Yemen's Hezbollah—and one more missile-wielding threat to Israel.
All this signals a return to the frigid days of the U.S.-Israel relationship under former President Barack Obama, which is why I'm asking you to make your voice heard now by faxing the United States Senate.
Tell the Senate—No New Iran Deal! Select here or the button below.

Let me tell you what else Biden is doing to stiff-arm Israel and tilt America toward Iran, which seeks Israel's destruction. Biden also wants to:
Restore millions in U.S. funding to the Palestinians, who fund terror attacks against Israelis and are also determined to eliminate Israel.

Shower U.S. taxpayer dollars once more on the failed U.N. refugee agency, the U.N. Relief and Works Agency (UNRWA), which incites Palestinian students to hate Israel.

Reopen the PLO office in Washington, D.C.

Achieve Israel-Palestinian "peace" by forcing Israel, once more, to give up its God-given land for a paper promise from Palestinians who have pledged to root out Israel "from the river to the sea."
We cannot risk war in the Holy Land. Please, take a moment RIGHT NOW to fax the Senate. There is no time to waste.
Tell the senators—NO NEW IRAN DEAL!
Please also consider donating to support Christians in Defense of Israel's vital mission. Your generosity equips Christians in Defense of Israel to do even more to safeguard and protect the Jewish state. When you give to CIDI:
You bless and defend Israel.

You help recruit and mobilize more pro-Israel Christian Americans.

You help us fight back against Biden's wrongheaded, anti-Israel moves and press for pro-Israel legislation in Congress.
Please make your best possible gift TODAY!

Thank you for your love for Israel, your prayers and thoughtful support!
In His service,
Mat Staver
Chairman
Christians in Defense of Israel


P.S. Your generosity enables Christians in Defense of Israel to make a pro-Israel difference in the halls of power in Washington, D.C., the Middle East and throughout the world. Please stand with us to bless Israel by giving generously.
Make a gift to defend Israel! Select here.
P.P.S. Joe Biden is putting Israel at risk in the world's most dangerous neighborhood. And he continues to add anti-Israel bureaucrats to his administration, which is why you and I must speak up immediately. Please, send your faxes TODAY!

Prefer a petition over a fax? Select here.