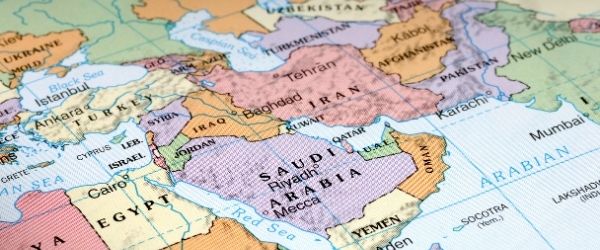 Biden's Middle East Folly...
Despite recent Iran-backed attacks on U.S. soldiers, Joe Biden continues with his foolish appeasement policy. Biden's folly is putting the Middle East on the brink of WAR. We MUST compel the Senate to STOP Biden's folly. Please join me in faxing the U.S. Senate, then read on for the latest news out of Israel. —Mat
STOP BIDEN'S FOLLY—NO NEW IRAN NUCLEAR DEAL! Simply select here or the button below.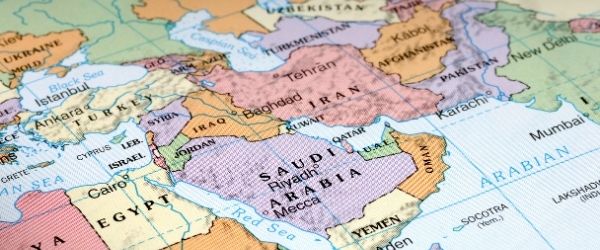 Joe Biden's weakness is putting Israel in extreme jeopardy and undermining U.S. security. President Donald Trump pulled the U.S. out of the Iran deal in 2018. He slapped crippling sanctions on the Islamic regime. And he ordered the killing of Iran's chief terrorist, Qasem Soleimani.
But Biden's is offering appeasement in the face of Iranian provocations. Last month, Iran-backed forces fired missiles at two U.S. air bases in Iraq and the U.S. embassy in Baghdad. One strike killed a U.S. military contractor and injured several American service members.
STOP APPEASING IRAN! NO NEW NUCLEAR DEAL! Select here or the button below.

Despite the attack, a State Department spokesman promised that the U.S. will not "lash out and risk an escalation." And just days after Iran-backed forces struck Americans, Biden announced he was "prepared to reengage in negotiations ... on Iran's nuclear program."

Biden did order a limited strike against Iran-backed militants in Syria. But the fact that Iranian-controlled forces are attacking the American military isn't a deal-breaker for him.
Instead, Biden is coming, hat in hand, seeking an agreement. And Iran is the one making demands—stipulating that the U.S. must first lift sanctions before it will sit down for talks!
Biden refuses—at least publicly—to do that. But he is weighing options to "ease Iran's financial pain," Bloomberg reports. One idea is U.S. backing for International Monetary Fund loans that would, one observer said, "give Iran tangible relief."
Desperate for a deal, Biden may be willing to finance it with U.S. taxpayer money—just like the Obama-Biden administration did in 2015 when they airlifted $400 million in cash on pallets to the anti-American and Israel-hating regime.
Again, Biden's Iran policy boils down to just one thing: APPEASEMENT. Which is why you and I—and every friend of Israel—must speak out now. Join me in demanding that the Senate thwart this nightmare deal that will—if not stopped—force Israel into direct military confrontation with Iran!
STOP BIDEN'S FOLLY—NO NEW IRAN NUCLEAR DEAL! Simply select here or the button below.

Please also consider donating to support Christians in Defense of Israel's vital mission. Your generosity equips Christians in Defense of Israel to do even more to safeguard and protect the Jewish state. When you give to CIDI:
You bless and defend Israel.

You help recruit and mobilize more pro-Israel Christian Americans.

You help us fight back against Biden's wrongheaded, anti-Israel moves and press for pro-Israel legislation in Congress.
Please make your best possible gift TODAY!

Thank you for your love for Israel, your prayers and thoughtful support!
In His service,
Mat Staver
Chairman
Christians in Defense of Israel
P.S. Your generosity enables Christians in Defense of Israel to make a pro-Israel difference in the halls of power in Washington, D.C., the Middle East and throughout the world. Please stand with us to bless Israel by giving generously.
Make a gift to defend Israel! Select here.
P.P.S. A revived Iran nuclear deal will give the terrorist nation a pathway to the Bomb. STOP BIDEN'S FOLLY—fax the Senate to demand NO NEW IRAN NUCLEAR DEAL! Please, send your faxes TODAY!
Prefer a petition over a fax? Select here.