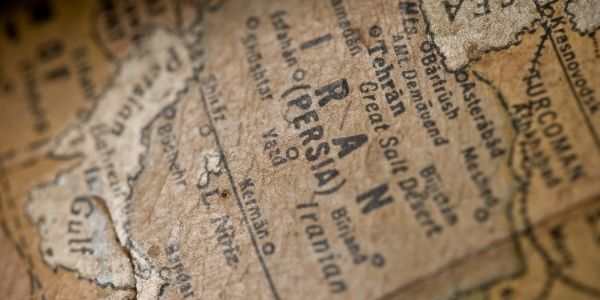 Iran Outfoxes Biden on Nukes
Iran just got busted with radioactive nuclear material, indicating the Iranians have moved past atomic energy and are focused on a nuclear bomb. But Joe Biden still wants to play nice with the genocidal mullahs of Iran. Read on to learn the latest. -Mat
And don't forget, Christians in Defense of Israel is ONLY able to keep fighting for Israel because of YOUR generosity. Please support our mission TODAY.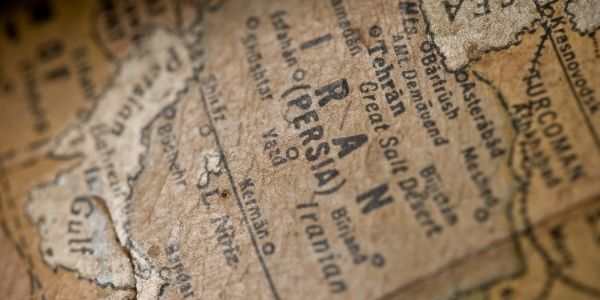 Former President Donald Trump rightly withdrew from the Iran Deal when it became clear that Iran never had any intentions of complying... even after Barack Obama and Joe Biden gave the Iranians $4 billion in cold, hard American cash.
Trump placed heavy sanctions on the murderous Iranian regime and refused to budge one inch when Iran continued to misbehave.
But Biden has insisted he will return to the Iran Deal… whether our Middle East allies – including Israel and Saudi Arabia – like it or not... and apparently whether Iran chooses to comply or not.
Sunday, Iran proved once again why they cannot be trusted.
NO NEW IRAN DEAL! Fax the Senate NOW! Select here or the button below.

NEW IRANIAN NUCLEAR ACTIVITY.
One of the key issues throughout Obama-Biden's Iran Deal was Iran's refusal to allow many sites to be inspected. Now we know why…
Inspectors from the United Nations found new evidence of "undeclared nuclear activity" in recent reviews, including traces of radioactive materials indicating that the Iranians have likely moved from producing atomic energy to making nuclear weapons.
It has long been presumed that the Iranians would bar inspectors from a facility long enough to move materials to other sites hidden from inspectors. The trace materials found by the latest UN inspections would appear to substantiate those suspicions.
Meanwhile, Sunday morning, Iran's Ayatollah Ali Khamenei posted a chilling message to Twitter saying, "The post-U.S. era has started."
Noted Israel365 journalist David Sidman says the tweet indicates that Iran perceives a "weakening of America under Biden's leadership," and he's right.
The Senate CAN and MUST STOP THE IRAN DEAL! Select here to SEND YOUR FAX NOW!
Further evidence of weakness is demonstrated by Biden's refusal so far to call Israeli Prime Minister Bibi Netanyahu. As our greatest ally in the Middle East, the Israeli Prime Minister should be one of the first calls.
But Biden hasn't called Bibi. Instead, he is spinning his wheels trying to orchestrate yet another gift for the murderous nation that continues to insist it will wipe both Israel and America off the face of the earth.
Christians in Defense of Israel has spent years defending the Holy Land through our work in Washington, DC, and across the world. Based on that experience, I can tell you that the ONLY thing the Iranians respect is STRENGTH.
If Biden's weak-kneed new "deal" passes, Iran will know they have won – and they will rapidly pursue the destruction of Israel and America.
WE CANNOT LET BIDEN INVENT A NEW IRAL DEAL!

What an honor it is to advance causes important to Israel and the Jewish people! And I am deeply honored to know you stand with us in this God-given mission. Our work is ONLY possible because of generous donors like YOU. Please, prayerfully consider sending a gift to support our work today.

Finally, please pray fervently for Israel. The entire Middle East is in great upheaval right now. America must be on the right side of God and history! Please pray God's blessing and protection upon Israel and all who defend her.
"When you go out to battle against your enemies, and see horses and chariots and people more numerous than you, do not be afraid of them; for the Lord your God is with you, who brought you up from the land of Egypt" (Deuteronomy 20:1).
In defense of Israel and freedom for all,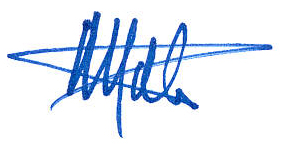 Mat Staver
Chairman
Christians in Defense of Israel


P.S. Your generosity enables Christians in Defense of Israel to make a pro-Israel difference in the halls of power in Washington, DC, the Middle East and throughout the world. Please stand with us to bless Israel by giving generously.
Make a gift to defend Israel in 2021! Select here.
P.P.S. Prefer a petition over a fax? Select here.