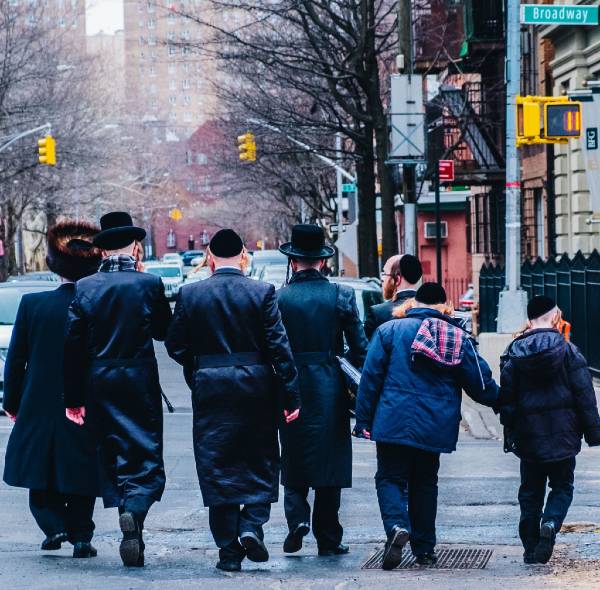 Gov. Cuomo: Ignore SCOTUS, Shut Down the Synagogues!
NY Governor Cuomo recently announced that he feels the Supreme Court ruling barring him from closing churches and synagogues is "irrelevant." Meanwhile, NYC Mayor de Blasio has also doubled down, attempting to shut down more houses of worship. Read on to learn the latest in the spiritual battle threatening to rob Americans of religious freedom, and why we must pray more than ever. -Mat
Select here or the button below to Defend Israel!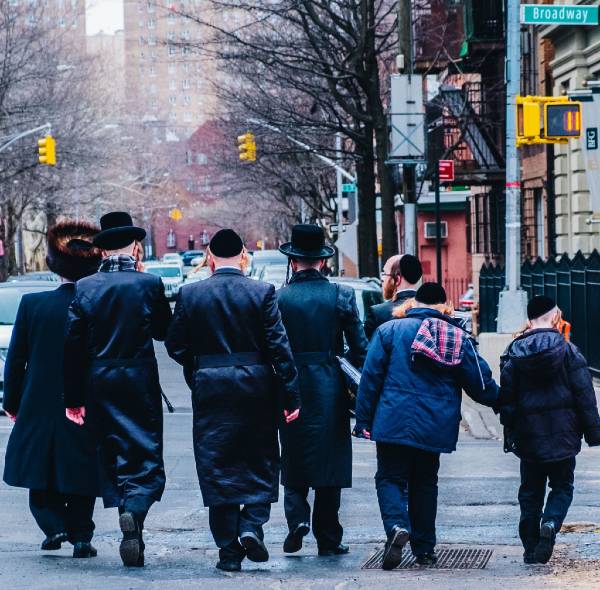 On November 25, the U.S. Supreme Court issued a clear and unmistakable warning to NY Gov. Andrew Cuomo – discriminatory restrictions against houses of worship are unconstitutional. Therefore, the Court issued an injunction against the governor, preventing Cuomo or any state or local official from implementing further shutdown or restriction orders against churches in New York.
As I have written before, both Gov. Andrew Cuomo and NYC Mayor Bill de Blasio have, in dictatorial fashion, repeatedly and specifically blamed Jews for the spread of COVID in NY.
Cuomo implemented harsh restrictions against synagogues, limited indoor religious gatherings, and repeatedly threatened (along with NYC Mayor Bill de Blasio) to permanently shut down synagogues that refuse to obey the governor's unconstitutional orders.
Now, Mayor de Blasio HAS DELCARED THE SUPREME COURT RULING TO BE "IRRELEVANT" – and stated he WILL permanently shut down one of the country's largest and best-known synagogues... simply because he thinks he can.
Sign our urgent prayer letter to the president — Select here or the button below.

In a call with reporters held last week -- a full two weeks after the Supreme Court ruled against synagogue closures – de Blasio made no bones about his intention to completely disregard the U.S. Supreme Court's injunction and order against him.
"If we see another confirmed situation in which an inappropriate event is happening in that same building, then we're going to have to move to shut down the building once and for all," de Blasio said, in reference to a Jewish funeral rite that had taken place the day before.
Prior to the religious service (but after the Supreme Court ruling), NYC officials "asked" the synagogue to change their procedures. The synagogue courteously refused, according to media reports. Given the Supreme Court ruling, the synagogues felt they could disregard the city's request.
Several high-ranking police officers were at the scene of the funeral, some of whom handed out masks. However, no arrests were made. When questioned by the press about the lack of enforcement of de Blasio's orders, one officer, Captain Michael Sambriski responded, "There was actually just a Supreme Court case, and there's no restrictions."
Thank God someone in New York still listens to the Supreme Court!
Unfortunately, that person is not NYC Mayor Bill de Blasio... or NY Gov. Andrew Cuomo.
These latest actions against America's religious faithful shine light on the very serious discrimination against churches and synagogues taking place in our nation and throughout the world. And, again, I am reminded of the recent dream I had in which it was clear that God is calling us to pray for President Trump for both America's and Israel's sake.
I hope you will take a moment today to sign our letter of prayer and encouragement to President Trump. And I hope that instead of simply signing the letter and moving on, that you will continue to pray for the president.
Please also make a tax-deductible year-end donation to Christians in Defense of Israel. Your generosity empowers CIDI to keep our staff on Capitol Hill aggressively defending Israel and undertaking many other vital pro-Israel activities and outreaches.
Without you, a generous supporter of this God-given mission, our impactful work would go undone. Please answer the call today and make your best possible gift of support to Christians in Defense of Israel.
Thank you for your ongoing commitment to bless Israel!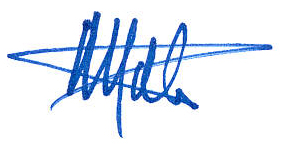 Mathew Staver
Chairman


P.S. Christians in Defense of Israel works hard in the halls of power in Washington, DC, the Middle East and throughout the nation to defend the nation of Israel. Please be a part of our blessing to Israel today by giving generously. Simply select here.
Select here or the button below to Defend Israel!