Sign the Letter of Encouragement to President Trump
The window of opportunity to sign this letter of encouragement has closed.

Click here to return to CIDI's homepage.
President Donald J. Trump
1600 Pennsylvania Avenue NW
Washington, DC 20500-0003


Dear Mr. President,


We are praying for you, Mr. President. We see the intense level of attack surrounding you, America, and Israel, and we recognize the sacrifices you and your family have already made throughout these last four years.


You have urged us to pray and Scripture also directs us to pray for our leaders. Your devotion to the American people and our Judeo-Christian values have been the hallmark of your presidency to date and we sincerely thank you.


Additionally, your steadfast support of Israel has not only been historic, it is helping to usher real peace into the Middle East. You have honored your promises, moving the American embassy to Jerusalem and supporting Israeli sovereignty over the Golan Heights, Judea and Samaria. The historic Abraham Accords are already establishing the foundations of genuine peace in the Middle East.


For these and many other reasons, the American people are standing with you, Mr. President!


Genesis 12:3 tells us that those who bless Israel will be blessed.


Mr. President, we are praying earnestly and regularly that the Lord would bring comfort and strength to you and your family as we traverse this dangerous time. Stand strong, Mr. President! The American People are with you in spirit and prayer!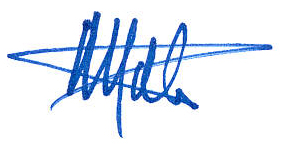 Mathew D. Staver, Chairman
Christians in Defense of Israel
---
Joining me in this letter of encouragement and prayer are the following patriotic Americans who support Christians in Defense of Israel

.