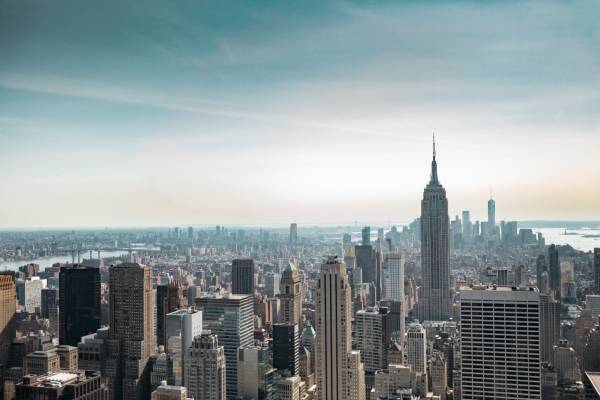 NY-Generated Anti-Semitism Spreads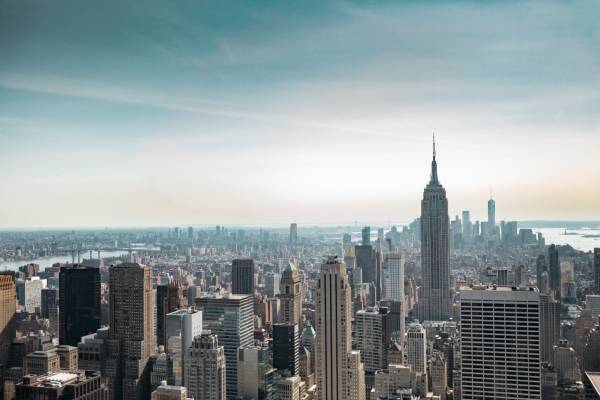 America is home to more Jews than anywhere in the world outside of Israel. Nearly 40% of the entire world's Jewish population - 5.7 million Jewish people - call the U.S. home. A little over a million American Jews reside in New York City. In fact, New York City has the highest concentration of Jewish people in the world outside of Israel.
One would think the mayor of such a city, or the governor of such a state, would treat the Jewish population with respect and care. Sadly, such has not been the case with New York City Mayor Bill de Blasio and NY Governor Andrew Cuomo.
Case in point: Since the COVID crisis began, the feckless New York politicians have relentlessly targeted Jews.
Recorded history shows us that de Blasio's and Cuomo's actions are nothing new under the sun. Throughout history, whenever there has been a health or financial crisis, rulers have sought someone to blame. And time after time, from the Black Death that decimated medieval Europe, to the economic crisis that brought down the Weimar Republic in Germany, Jews have been unjustly blamed.
In modern America, NY political officials desperate to hide their mistakes and poor judgment in handling the COVID crisis found a convenient scapegoat in the Jewish population.
By enflaming anti-Semitic sentiments, New York's elected officials turned attention away from their own poor choices. And as the historic pattern unfolded, Jews were targeted first with singular attacks, then with widespread violence. Mayor de Blasio and Governor Cuomo are making history repeat itself.
Tell Cuomo & de Blasio to STOP INCITING HATE against Jews! - Select here

Early in the COVD crisis, de Blasio and Cuomo made the devastatingly bad decision to place COVID-infected patients in nursing homes. The result was a gut-wrenching rise in New York's COVID deaths.
But rather than take ownership of their mistakes, an ownership that would have saved lives, de Blasio and Cuomo took another route – they blamed the Jews living in their jurisdictions.
Sadly, New York officials repeatedly blamed Jews for the spread of COVID, both in news conferences and on social media. Mayor de Blasio even personally drove crosstown to break up an Orthodox Jewish funeral, and then bragged about his actions on social media.
Since then, de Blasio and Cuomo have sent police to raid a Jewish home for having Shabbat supper, rounded up Jews as they celebrated the annual Sukkot holiday, arrested Rabbis and deployed other overtly anti-Semitic policies and tactics.
If you think any of these actions were for "public safety" or to stop the spread of COVID, think again. When the BLM riots began in New York this summer, both de Blasio and Cuomo encouraged and condoned the rioters who wound up smashing and looting their way through Manhattan, Rochester and many more New York communities. And ugly Jew hate has been displayed in the riots.
Once again, the violence turned on the Jews.
A parade of Jews rallying for the election was mercilessly attacked on the streets as they made their way to a pro-Trump political rally. Eggs were pelted at Jewish cars, rocks hurled from overpass bridges onto windshields below...
Anti-Semites pounded on car windows, and even pepper-sprayed a family of six, which included four young children and their elderly grandmother, as they tried to make their way through the streets. The family's father, who exited the vehicle to protect his family, was chased for blocks and attacked in the street.
Tell Cuomo & de Blasio to STOP INCITING HATE against Jews! - Select here

Yet, Mayor de Blasio and Governor Cuomo are sticking to their scapegoating game, now threatening to permanently close New York's synagogues. Such an action is illegal, unconstitutional and nothing short of outrageous racial and religious discrimination. Yet de Blasio and Cuomo just won't stop.
It's time Americans raise our voices as one and resoundingly CONDEMN de Blasio and Cuomo's blatant anti-Semitic actions. Please, join me right now in demanding Mayor de Blasio and Governor Cuomo STOP TARGETING JEWS! Select here or the button below.

The world still follows America's lead. If we allow rampant and unrestrained anti-Semitism to thrive in the actions of our elected leaders, the world will follow.
And Jewish people will find themselves, once again, under widespread worldwide attack. In fact, it's already happening, as terrorists went on a shooting rampage outside a Vienna synagogue just days ago.
We cannot allow de Blasio and Cuomo's abject anti-Semitism to continue. Please, fax them NOW.
Tell Cuomo & de Blasio to STOP INCITING HATE against Jews! - Select here

God bless you for taking a stand!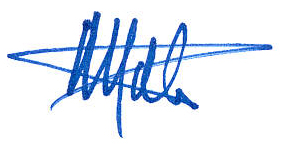 Mat Staver
Chairman


P.S. With your help, Christians in Defense of Israel fights back against attempts to demonize the Jewish state and Jewish people. But we can't do it without you. Will you make a generous and much-needed donation today? Thank you, and may God bless you for standing with Israel!
P.P.S. Prefer a petition? Select here.