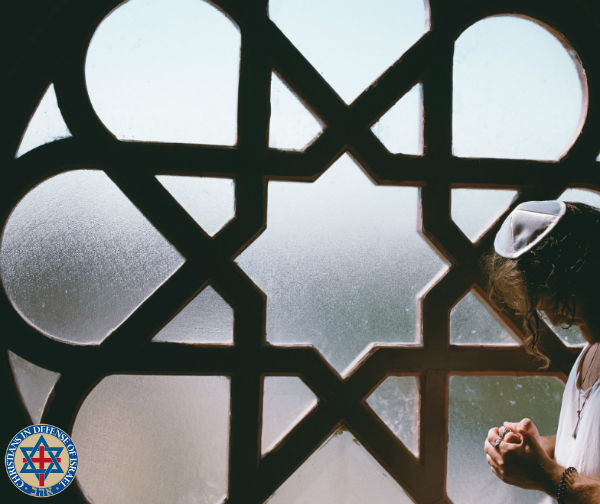 Pogroms for NYC Jews?
NYC Police raided an Orthodox Jewish home this week because the officers felt there were "too many people inside." NYC is beginning to resemble Tsarist Russia during the anti-Jewish pogroms. Read on to learn about this disturbing turn of events. -Mat
Tell Cuomo & de Blasio to Quit Harassing Jews! - Select here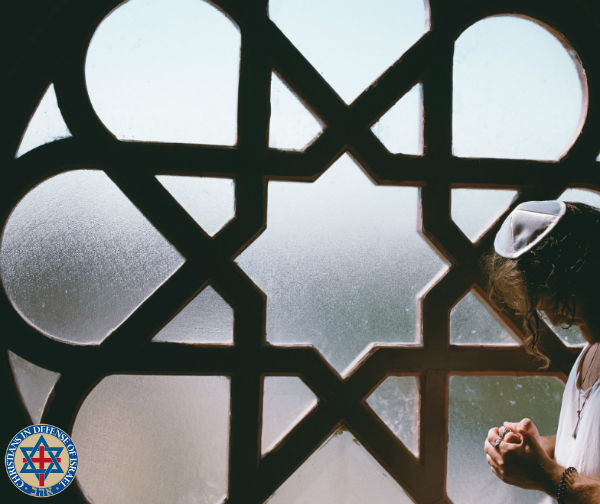 A deeply concerning video surfaced on social media last weekend showing armed police officers demanding entrance to a New York City Orthodox Jewish home.
Police stated they had been investigating a complaint about vehicle parking when they "looked up and saw over 10 people" in the house, prompting the police to demand entrance to the private home.
"So what?!" the homeowner told the officer, explaining there was no party, no loud music and no disturbance to the neighborhood. "What is the issue that you can come into MY house and tell ME what to do?"
While the now-viral video does not show the results of the police "visit," the incident itself is indication of the further progression of what are effectively becoming anti-Jewish pogroms in New York.
New York Governor Andrew Cuomo, as well as NYC Mayor Bill de Blasio, have followed the ancient and long-recognized formula employed by anti-Semitic bigots throughout history: Blame Jews for infractions, whether true or not... and then eliminate their human rights though the process.
It happened in Europe during the plagues of the middle ages. It happened in Russia during the Tsar's declining rule. It happened in Germany during the fall of the Weimar Republic. And now it is happening in New York City, USA!
Tell New York to STOP PERSECUTING JEWS! - NO SYNAGOGUE BANS! - Select here or the button below

Cuomo and de Blasio have threatened to illegally and unconstitutionally close Jewish Synagogues!
"I have to say to the Orthodox community tomorrow, 'If you're not willing to live with these rules, then I'm going to close the synagogues.'" - NY Gov. Andrew Cuomo's unconstitutional threats to Orthodox New York Jews, Monday, October 5, 2020.
Gov. Cuomo, the duly elected leader of the state with our country's highest population of Jewish citizens, has apparently decided he is "the new Moses" when it comes to rabbinical law.
On Monday, October 5, as New York Jews celebrated Sukkot (the Feast of Tabernacles), Cuomo demanded NY Jews follow HIS rules, not the rules laid down by God, Moses or generations of Jewish Rabbis. He decided that he, and only he, is the ultimate arbiter of Jewish daily life... and right now, that includes severe limitations on worship and religious freedom.
The governor laid out his illegal and unconstitutional restrictions, then specifically targeted Orthodox Jews, making his threatening announcement apply directly to synagogues.

Gov. Cuomo seems to be just as confused about the U.S. Constitution and legal precedents as NYC Mayor Bill de Blasio, who this year already personally drove to break up a Jewish funeral, sent police to stop Jewish religious rites, and who has also threatened to permanently close synagogues that refuse to comply with his illegal orders.
BOTH politicians are as confused about constitutional law as they are about rabbinical law and Jewish tradition. GOD, not government, dictates religious practices. Our Constitution declares that government can neither create a religion, nor can it impede Americans' ability to participate in a religion.
And if that's not enough, the landmark 1947 Supreme Court ruling in Everson vs. Board of Education makes government's role in religion unequivocally clear – governments MAY NOT force a person to stay away from church – or synagogue - against their will.
The governor of New York and the mayor of New York City, who "serve" the largest population of Jewish believers in the United States, have chosen to slander, malign and threaten the very population which has been persecuted throughout the world for all the ages.
Gov. Cuomo and Mayor de Blasio need to hear from you TODAY. Tell them to STOP PERSECUTING JEWS AND SYNAGOGUES! Select here.
This year has proven how critically important it is to have faithful Americans defending Israel. Please consider supporting CIDI's important work by selecting here.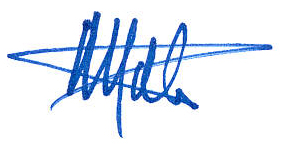 Mat Staver
Chairman


P.S. Prefer a petition? Select here.

P.P.S. With your help, Christians in Defense of Israel fights back against attempts to demonize the Jewish state. But we can't do it without you. Will you make a generous and much-needed donation today?