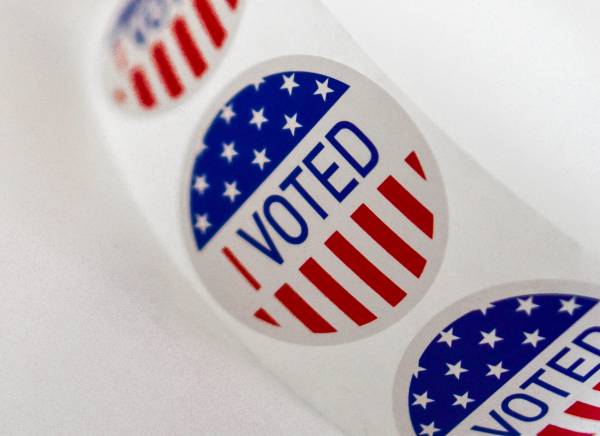 Why America MUST "Vote Israel"
Only two nations in the history of the world have been founded on the Word of God – Israel and America. How we vote in November may well decide whether we witness further progress in achieving peace in the middle east or see the devouring of Israel by her enemies. Will you vow to vote pro-Israel this year? -Mat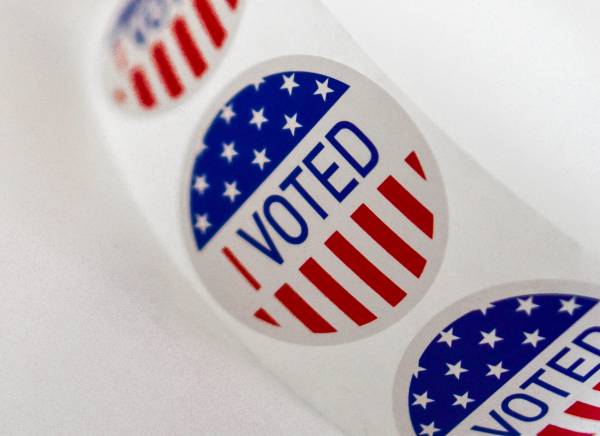 More than 80 years ago, Arab nations and radical Islamic mullahs conspired with Adolf Hitler and his Nazis to exterminate Jews. The collaboration was so well developed that the Nazis recruited Muslims from Palestine to Bosnia to serve in the 13th Waffen Mountain Division of the dreaded SS.
Six million Jews died in the WWII era with tens of thousands of those deaths happening at the hands of Muslims.
What a miracle it is that this week top diplomats from the United Arab Emirates and Israel visited Germany's Holocaust Museum together to deliver messages of peace and hope.
"I salute the souls of those who fell victim to Holocaust" was the message UAE Foreign Minister Sheikh Abdullah bin Zayed Al Nahyan hand- wrote in the Holocaust center guest book. The Sheikh also wrote a traditional Jewish prayer for the dead, in his native Arabic, saying "May their souls be bound up in the binds of life."
"Never again," the Sheikh's note concluded, in both Arabic and Hebrew.
Israel's Foreign Minister Gabi Ashkenazi, who had shared his own immediate family's holocaust story with the Sheikh, added his name and comments to the museum guest book as well, stating the meeting "symbolizes the beginning of a new era. An era of peace between peoples. Our joint signature in the book of remembrance is like a shared cry and oath: to remember and not to forget, to be strong and to promise never again."
This momentous historical occasion was only possible because America elected a decidedly PRO-ISRAEL president in 2016.

Since taking office, President Donald J. Trump has accomplished more for our ally Israel than any other president in history. He...
Declared Jerusalem the capital of Israel and moved the U.S. embassy to the Holy City.

Visited Jerusalem's Western Wall and prayed, a first for any sitting U.S. president.

Signed the Taylor Force Act, prohibiting aid to the Palestinian Authority if it funds terrorism.

Cut $225 million from the Palestinian Authority.

Delivered the first F-35 stealth jets to Israel.

Withdrew from The United Nations Educational, Scientific and Cultural Organization (UNESCO), citing the agency's "anti-Israel bias."

Cut $300 million in aid to Pakistan.

Cut all U.S. funding for UNRWA, the U.N. agency serving Palestinian refugees—

declaring that

it's a politicized and pro-Palestinian organization, which perpetuates the refugee issue.

Withdrew from the anti-Israel U.N. Human Rights Council

.

Appointed pro-Israel Nikki Haley to serve as U.S. Ambassador at the United Nations, who has assumed a more assertive role and negotiated a $285 million cut in the U.N. budget.

Withdrew America from the Iran deal, imposed tough sanctions and pledged to stop Iran from obtaining nuclear weapons.

Closed the Palestinian Liberation Organization (PLO) office in Washington, D.C.

Approved a 10-year military aid package for Israel, providing $3.8 billion annually to secure Israel's defense.

Delivered the historic Abraham Accords, bringing peace between Israel, Bahrain, the UAE, Kosovo and Bosnia.
The pro-Israel accomplishments of the last few years are undeniable PROOF of what can be accomplished when people VOTE ISRAEL.
In this tumultuous 2020 election season, in which mayors have broken up Jewish funerals and Sukkot celebrations, governors have shuttered synagogues, and Israel-haters around the world continue to seek destruction of the Holy Land, it is more important than ever that we who love Israel vote for PRO-ISRAEL candidates on every level of the elections...
Genesis 12 states that those who bless Abraham's seed will be blessed, and those who curse will be cursed. Every nation or dynasty through history that opposed Israel is no more; yet Israel and the Jewish people exist and thrive. America must stand with Israel at every elected level.
AND when you pledge to vote a pro-Israel ticket, I'll send you a FREE digital copy of our "Silence Is Not an Option" video – normally $35 – for FREE.
Because the TRUTH is, churches and synagogues legally CAN and SHOULD get involved in choosing their leaders. And this election demands the attention of people of faith and supporters of Israel like none other before!
For the future of Israel and America, please... commit to "Vote Israel" in 2020! Select here or the button below.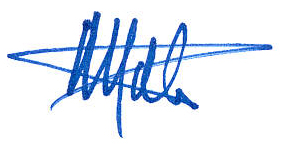 Mat Staver
Chairman


P.S. With your help, Christians in Defense of Israel fights back against attempts to demonize the Jewish state. But we can't do it without you. Will you make a generous and much-needed donation today?