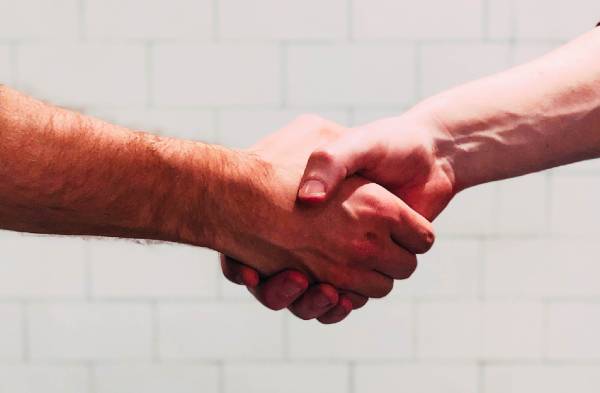 Anything for a Buck - Including Helping Nazis
In 1993, Nazi collaborator George Soros told CBS' 60 Minutes he "had no sense of guilt" about helping Nazi's rob fellow Jews. Now this conscienceless billionaire is once again attacking Jews – this time by destabilizing Israel.
Sign our letter asking President Trump to Deport NAZI Collaborator George Soros - select here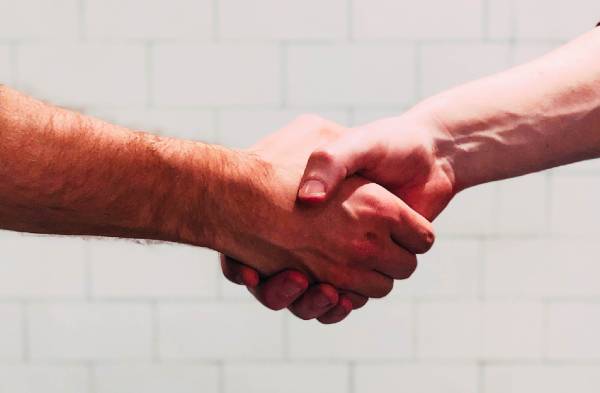 "There was no sense that I shouldn't be there" Soros told CBS. "In a funny way, just like in markets, that if I weren't there... somebody else would be taking it away anyway. …so I had no sense of guilt."
That's what Nazi collaborator George Soros told CBS' 60 Minutes in a shocking 1993 interview regarding his collaboration with Hitler's regime during World War II. Soros had been a Hungarian secular Jew in the 1940s, who posed as a prominent Hungarian Nazi's godson in order to assist them with searching out and stealing Jewish valuables, money and assets. Soros further detailed his scheme in a 1993 PBS interview in which he admits to taking "possession of large Jewish estates."
Sign our letter asking President Trump to Deport Nazi Collaborator George Soros - select here or the button below.

But Soros' moral corruption doesn't simply end with his WWII experiences. His morally bankrupt justification of "if I don't do it, someone else will, so I might as well reap the benefits myself" continues to be a factor in George Soros' personal world domination schemes. And when Soros compared his Nazi collaboration to being "just like the markets," he wasn't kidding.
Over the years and in several interviews, Soros has happily admitted to destabilizing foreign governments and crashing entire countries' monetary systems simply to make a profit. Two cases of such action include Soros' economic attacks on England and Thailand.
On September 16, 1992 – a day now known throughout England as "Black Wednesday" -- Soros manipulated financial markets in order to crash the British Pound, earning over $1 billion in a matter of days through his schemes.
And in 1997, Soros used similar tactics to destabilize not just a single country, but an entire continent. Soros attacked Thailand's currency, the Bhat, throwing the emerging economies of several far east countries into turmoil that lasted for years.
Now George Soros is targeting Israel. Here's why Soros is such a threat to the Holy Land...
According to Soros' own official account, the Nazi collaborator transferred 32 billion of personal funds into his "Open Society Foundations," which in turn funds multiple Soros "charitable initiatives."
While still retaining a nest egg of at least $8 billion for his own personal use, Soros continues to hold direct control over the Open Society's giving, meaning that Soros has over $40 billion under his control. Through his personal, family and foundation resources, this radical activist has more monetary power under his control that many countries!
Sign our letter asking President Trump to Deport NAZI Collaborator George Soros - select here or the button below.

By his own admission and actions, George Soros will stop at nothing, no matter the human cost, to achieve his twisted dreams of making more money and having more control.
And now Soros is using his deviously gained fortune to destabilize and destroy Israel, by pouring hundreds of millions of dollars into anti-Israel organizations around the world. His beneficiaries include Palestinian newspapers which have regularly celebrated terrorists that kill Israeli Rabbis, as well as the Council on American-Islamic Relations (CAIR), which Saudi Arabia long ago officially labeled as a terror organization.
George Soros is funding the destruction of Israel…but we CAN get him out of America.
As I mentioned earlier this week, the Holtzman Amendment prevents Nazi collaborators from living in or becoming citizens of America. Yet George Soros runs his evil empire from New York.
No one yet has dared to try to deport George Soros from America...but that was before America had a fearlessly pro-Israel leader like President Trump.
That is why I'm asking you to join me today in urging President Trump and Attorney General William Barr to deport George Soros. Please sign the enclosed "Deport Nazi Collaborator George Soros Now!" Demand Letter to the president and attorney general.
The law is clear. Nazi collaborators are "inadmissible." Soros has not only admitted to his WWII crime, his 'investments' continue to be a threat to the people of Israel.
Please, sign our letter to President Trump and Attorney General Barr now, requesting they immediately move to deport Nazi collaborator George Soros, as the federal law known as the Holtzman Amendment requires.
This amendment to immigration law states, "Any alien… under the direction of, or in association with... (II) any government in any area occupied by the military forces of the Nazi government of Germany, (III) any government established with the assistance or cooperation of the Nazi government of Germany, or (IV) any government which was an ally of the Nazi government of Germany, ordered, incited, assisted, or otherwise participated in the persecution of any person because of race, religion, national origin, or political opinion is inadmissible."
It is time to take action against George Soros.

In Christ,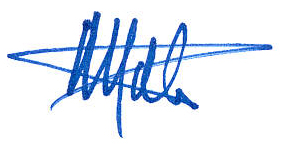 Mat Staver
Chairman

P.S. Christians in Defense of Israel is YOUR voice on Capitol Hill and the Holy Land defending the people of Israel. George Soros has billions at his disposal, but we have friends like you who pray and give to help us fight for the Jewish state and the Jewish people. That's why I'm asking you to stand with CIDI now.
Your support makes our voice louder on Capitol Hill, helps recruit more friends of Israel and gives young leaders life-changing visits to Israel that make them friends and champions of the Israeli people. Select here to give generously today!