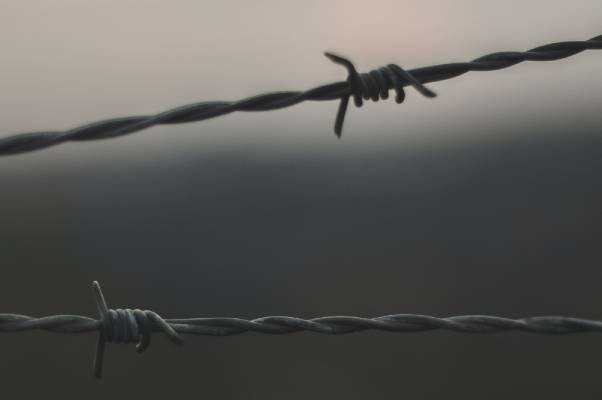 NY Nazi Collaborator Attacks Israel
In 1993, mega-billionaire George Soros called his time stealing Jewish property for the Nazis as "the happiest year of his life." Now this New York atheist Jew-in-name-only is deploying his vast financial resources to attack Israel. It is long past time to throw the last NAZI collaborator living in America out of the country!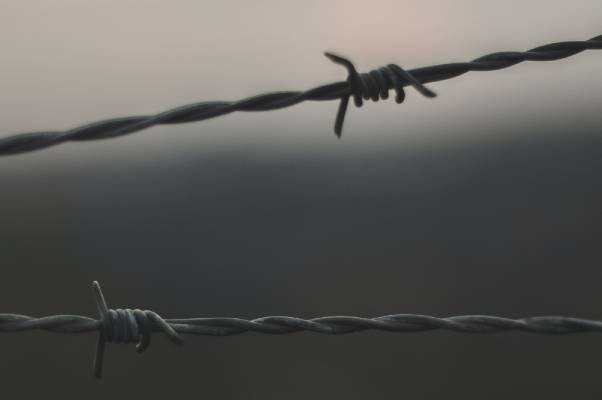 In a 1993 CBS 60 Minutes interview, George Soros made a stunning confession: He had been an active and "happy" collaborator with the German Nazis while living in Hungary during the 1940s.
Sign our letter asking President Trump to Deport NAZI collaborator George Soros - Select here or the button below

Soros, who was born to non-practicing Jewish parents in 1930, managed to escape WWII death camps by posing as a powerful "Christian" man's godson. With that "godson" cover story in place, Soros began working for the Nazis to search out, catalogue and assist in the official German theft of Jewish property throughout occupied land.
When asked in a 1993 interview if he had any guilt over his collaborations with the Nazis, Soros told CBS 60 Minutes:
"It was actually probably the happiest year of my life that year of German occupation. For me it was a very positive experience." Soros continued, "It was a very happy, exhilarating experience."
George Soros may well be the only Jewish man on earth to have referred to the Holocaust as a "happy experience."
Soros, who made billions manipulating financial markets, now uses his money – an estimated $40 billion dollars in combined personal funds and family foundation dollars - to manipulate entire political systems.
And that's what makes Soros so very dangerous to Israel – because, though Soros is of Jewish descent, he is once again profiteering off fellow Jews…and leaving a trail of dead bodies behind him by actively funding organizations intent upon destroying Israel.
Don't let Nazi collaborator George Soros use America as a launching pad for anti-Israel activity - Sign our letter asking President Trump to deport Soros now - select here or the button below

Since at least 2009, according to documents leaked from Soros' $38 billion "Open Society Foundations," Soros has deployed his considerable resources to... attack and malign the Jewish state, fund groups that slander Israel, support the boycott Israel movement, fund links to known terror organizations like Hamas and CAIR and support groups that spout rabid anti-Semitism, including:
$100 million to Human Rights Watch, a bitter and constant critic of Israel,

$1.4 million in repeat donations to the Palestinian News Agency Wattan, which has celebrated the terrorists who have butchered Rabbis, and denied the Holocaust,

And major financial contributions to violent Muslim groups such as the National Iranian American Council and the Hamas linked Council on American-Islamic Relations - a group middle east countries have deemed a terrorist organization.
"I am very critical of Israel," admits Soros, who once compared the Jewish state to the very same Nazis that Soros helped to fleece Jews before they were sent to the gas chambers.
George Soros immigrated to the United States in 1956 and makes his home in New York. While there is some evidence that, like many other Nazi collaborators, Soros falsified his emigration documents in order to receive a visa and later citizenship, there is one important thing Soros apparently overlooked -- or at least avoided -- a U.S. law known as the "Holtzman Amendment."
The Holtzman Amendment was created to prevent Nazi collaborators from living in, or becoming citizens of, the United States of America. The text of the law reads, in part:
"Any alien… under the direction of, or in association with... (II) any government in any area occupied by the military forces of the Nazi government of Germany, (III) any government established with the assistance or cooperation of the Nazi government of Germany, or (IV) any government which was an ally of the Nazi government of Germany, ordered, incited, assisted, or otherwise participated in the persecution of any person because of race, religion, national origin, or political opinion is inadmissible."
George Soros has, since emigrating to the U.S. in 1956, used and abused the American system of government to first enrich himself, then use those significant funds to subvert his new country and destroy the Jewish homeland, Israel.
It is long past time for America to remove George Soros' much-abused privileges and deport this NAZI collaborator from American shores.
And there's one man tough enough to do that job...President Donald J. Trump.
That is why I'm asking you to join me today in urging President Trump and Attorney General William Barr to deport George Soros. Please sign our "Deport Nazi Collaborator George Soros Now!" letter to the President and Attorney General Barr.
The law is clear. Nazi collaborators are "inadmissible." And Soros' own words leave no doubt. He helped seize the property of Jews headed to death.
Sign our letter asking President Trump to enact the Holtzman Amendment and Deport NAZI collaborator George Soros now! - select here or the button below.

In Christ,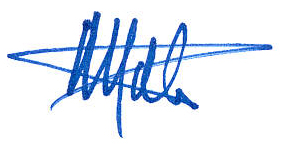 Mat Staver
Chairman

P.S. Your generosity is crucial. Without kind friends like you, CIDI won't be there to defend Israel on Capitol Hill and across America. But with your support, CIDI will take on the enemies of Israel like George Soros and many others.
George Soros has billions at his disposal, but we have friends like you who pray and give to help us fight for the Jewish state and the Jewish people. That's why I'm asking you to stand with CIDI now.
Your support makes our voice louder on Capitol Hill, helps recruit more friends of Israel and gives young leaders life-changing visits to Israel that make them friends and champions of the Israeli people. Select here to give generously today!