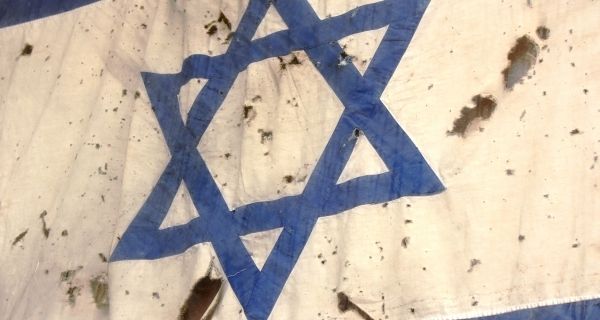 Why is Joe undermining Israel?
Why does the world hate Israel so much? We'll address that subject in today's email and discuss what Joe Biden is doing to encourage ongoing antisemitic attacks. Read on. — Mat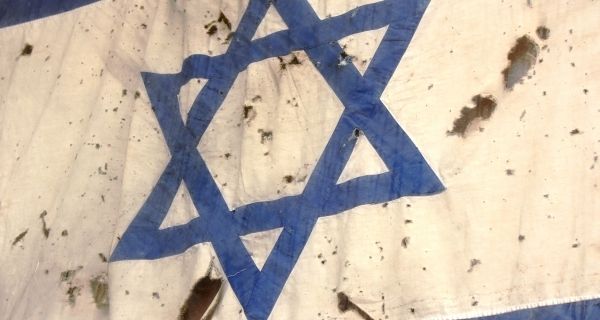 No other nation attracts the scrutiny, undeserved vilification, and negative media attention as does Israel. Taken at face value, there is no logical reason for the world's fury that is inflicted on Israel. After all, it is a tiny nation with a population of just over 9 million people on the eastern edge of the Mediterranean.
Why does the world endlessly persecute Israel?
The reason, of course, is spiritual. The global obsession with Israel is rooted in the fact that the Israelis are God's chosen people, and the Jewish nation is located on land God gave to them.
And that inflames the hatred of "the prince of the power of the air, the spirit that is now at work in the sons of disobedience" (Eph. 2:2). That spiritual reality is behind the evil of antisemitism and the world's irrational hatred for the nation of Israel.

These days, Joe Biden is leading the attacks on Israel …
Most recently, Team Biden has overtly signaled opposition to Israeli Prime Minister Benjamin Netanyahu's judicial reform plan.
After some 30 years of unchecked judicial activism, the Israeli people's elected representatives are acting to impose checks on a power-drunk, self-selected Supreme Court — a body that asserts supreme, unlimited, and arbitrary authority over the Knesset (Israel's parliament) and the Israeli government as a whole.
Instead of letting Israel resolve this matter by itself, the Biden administration has weighed in publicly. For instance, in Jerusalem in January, U.S. Secretary of State Antony Blinken announced that "building consensus for new proposals" was needed — as if five elections in less than four years was not enough.
And he went out of his way to endorse the role of Israel's president — a former leader of Israel's Left-wing Labor Party and a Netanyahu adversary —in helping to craft a "consensus on the question of judicial reform."
This constant U.S. meddling in Israeli affairs must STOP! CIDI is working hard to bring this travesty to the attention of Congress and the American people. We're fighting the administration's outrageous anti-Israel policies on both political and spiritual battlegrounds!

Finally, please join us in prayer for peace in the Holy Land! May God bless you for standing with Israel!
Mat Staver
Chairman
Christians in Defense of Israel

P.S. I ask for your generous and much-needed gift to defend Israel in 2023. Your gift now will help us fight the Biden administration's attacks on Israel — including its outrageous decision to INVESTIGATE Israel using the FBI. Please, give generously today!
"Chaos in Knesset Committee: 14 MKs Ejected during Debate on Judicial Reform." Israel National News, February 13, 2023. Israelnationalnews.com/news/367374.
"Former Israeli PM Olmert Calls for 'War' to Stop Judicial Reform." JNS, February 14, 2023. Jns.org/former-prime-minister-olmert-calls-on-anti-government-protesters-to-launch-war/.
"Former Senior Air Force Officer Hints at Murdering Prime Minister." Israel National News, February 4, 2023. Israelnationalnews.com/news/366942.
‌Gabbay, Joseph. "When US Supreme Court Judges Warned against Israel's Courts." Israel National News, February 9, 2023. Israelnationalnews.com/news/367198.
"Iran Shows off Ballistic Missile Bearing Hebrew Words 'Death to Israel.'" JNS, February 8, 2023. Jns.org/iran-shows-off-ballistic-missile-bearing-hebrew-words-death-to-israel/.
‌"MK Rothman Calls to Jail Former AG Mandelblit for 'Incitement' over Interview." The Times of Israel, February 10, 2023. Timesofisrael.com/mk-rothman-calls-to-jail-former-ag-mendelblit-for-incitement-over-interview/.
Rosenberg, David. "President Herzog: 'Israel Is on the Verge of a Constitutional and Social Collapse.'" Israel National News, February 12, 2023. Israelnationalnews.com/news/367341.
"Senior Lawyer Questioned for Inciting against Government." Israel National News, February 5, 2023. Israelnationalnews.com/flashes/599077.
Sharon, Jeremy. "Knesset Law Committee to Begin Votes on Judicial Overhaul Legislation in Coming Days." The Times of Israel, February 7, 2023. Timesofisrael.com/knesset-law-committee-to-begin-votes-on-judicial-overhaul-legislation-in-coming-days/.
"Tires Burned as Hundreds Protest Outside PM's Residence." Israel National News, February 9, 2023. Israelnationalnews.com/news/367219.