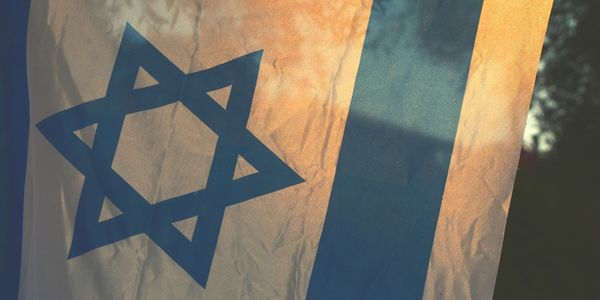 What Was Israel's Great "Sin"?
"For First Time in 6 Years, US Allows UN Security Council to Denounce Israeli Settlements," screamed the 37-point headline in an anti-Israel newspaper that seeks to "punish" Israel for the "sin" of living in their own land.
Though their antisemitic leanings are clear, the paper is correct about one thing — the attacks on Israel are a direct result of the Biden administration's abandonment of our great ally. Please take a moment NOW to fax Congress our powerful petition demanding they STOP JOE BIDEN'S ANTI-ISRAEL ACTIONS! Then read on for the news. — Mat
Please fax our DEFEND DEMOCRACY! petition to Congress NOW. Demand they take action to stop Joe Biden's outrageous anti-Israel meddling.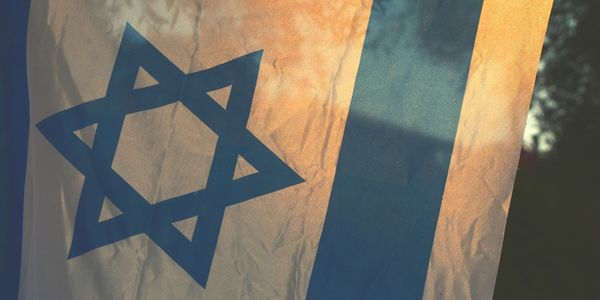 What "crime" provoked the Biden administration to assist the U.N. Security Council in condemning Israel in late February? Just this: The Jewish state authorized new Israeli housing.
Housing? Yes, that triggered international outrage because this housing will be built in Judea and Samaria — Israel's God-given biblical heartland. That's where prophets proclaimed, where Jesus preached and healed, and where Jews have lived for some 3,000 years.
It's also terrain that BELONGS to Israel as a matter of international law. The victorious Allied powers — Britain, France, Italy, and Japan — GAVE Judea and Samaria, as well as all biblical Israel, to the Jewish people after World War I.
But Palestinians claim it for themselves — without any basis in history and law. They, along with much of the world, call this land "Israeli-occupied territory" and the "West Bank."
That's the reason the U.N. Security Council — with U.S. support — issued its public condemnation of Israel. The Security Council, by the way, has NEVER condemned the Palestinians for their "Pay-to-Slay" program, which funnels hundreds of millions of dollars annually to terrorists who cripple and kill Israelis.
Furious at this overt U.N. attack, Israeli Prime Minister Benjamin Netanyahu pulled no punches in response. He said the undeserved U.N. rebuke:
…denies the rights of Jews to live in our historic homeland, fails to mention the Palestinian terror attacks in Jerusalem in which 10 Israeli civilians were murdered, ignores the Palestinian Authority's grotesque pay-for-slay policy, which subsidizes the murder of Jews, and belittles the evil of antisemitism, which has resulted in the slaughter of millions.

Netanyahu pointedly added: "The statement should never have been made and the United States should never have joined it."

Your help is needed because Joe Biden heads the most hostile-to-Israel administration in American history. And he has assembled the most anti-Israel State Department in history. Plus, Democrats in Congress WELCOME Israel-haters like Ilhan Omar, Rashida Tlaib, and more into their midst.
But with your kind and gracious support, CIDI fights for Israel, both in Washington, D.C., and via our nationwide online campaigns. Add to that Covenant Journey, which offers college-age students a life-changing immersive experience in Israel. Please be as generous as you can to help us do even more!

Finally, please pray for peace in the Holy Land! May God bless you for standing with Israel!
Mat Staver
Chairman
Christians in Defense of Israel
P.S. I ask for your generous and much-needed gift to defend Israel in 2023. Your gift now will help us fight the Biden administration's attacks on Israel — including its outrageous decision to INVESTIGATE Israel using the FBI. Please, give generously today!
"IAEA Finds Uranium Enriched to 84% in Iran, near Bomb-Grade." The Jerusalem Post, February 19, 2023. Jpost.com/breaking-news/article-732083.

Stancil, Kenny. "For First Time in 6 Years, US Allows UN Security Council to Denounce Israeli Settlements." Common Dreams, February 21, 2023. Commondreams.org/news/us-allows-un-security-council-denounce-israeli-settlements.