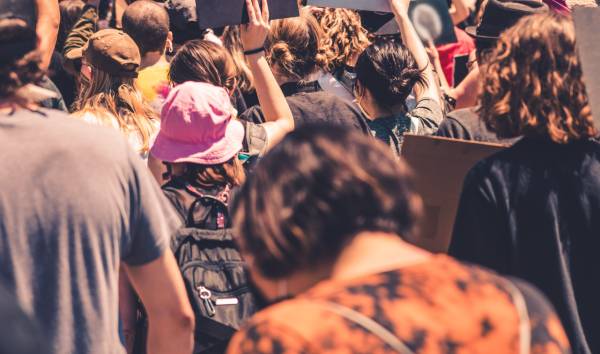 De Blasio Says Protests, Not Synagogues, Have "Profound Meaning"
The mayor of the largest Jewish population center in the country is defending his strong restrictions on synagogues and churches but is giving a pass to the often-violent New York City BLM protests. He says the protests are permissible without COVID restrictions because they have "profound meaning."
Don't let religious liberty die on our watch - select here or the button below.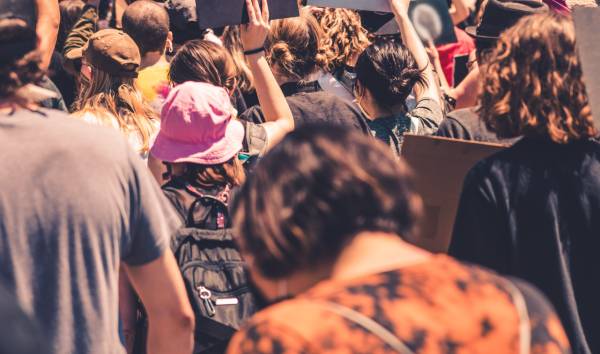 Even after a federal court found that New York City Mayor Bill de Blasio and New York Governor Andrew Cuomo violated the religious freedom of New Yorkers by unconstitutionally restricting their right to worship, De Blasio is apparently unrepentant. The court opinion stated the politicians "openly discouraged religious gatherings and threatened religious worshippers...[yet] sent a clear message that mass protests are deserving of preferential treatment."
Yet in a CNN interview broadcast on July 1, De Blasio said the protests and the churches were really "apples and oranges" because the protests have such "profound meaning."
This statement is particularly noteworthy as it reveals that the mayor does not believe synagogues, churches and houses of worship have "profound meaning."
This is not surprising coming from a mayor who personally broke up an Orthodox Jewish funeral and who later padlocked the playgrounds in the city's largest Jewish neighborhoods. All this while De Blasio welcomed BLM and Antifa rioters to use their First Amendment rights to fill the streets, scream obscenities, and harass Jews and police officers alike.
In Bill de Blasio's town, only one group of people have First Amendment rights... and it is not the city's religious faithful.
Don't let religious liberty die on our watch - select here or the button below.

CIDI needs your help right now as never before. Anti-Semitism around the world is rising, and few places is the rise more shocking than right here in America. The people of the world look to our country as THE LAST BASTION OF RELIGIOUS FREEDOM. We CANNOT let America's light of religious liberty go dark!
Please, stand with CIDI TODAY. Our staff works tirelessly in Washington, DC, in Israel, and all points in between to stand as faithful guardians of religious liberty for Jewish people everywhere. We cannot accomplish this great work without YOU, the faithful CIDI donor.
Please, take a moment RIGHT NOW and fax all 50 governors and the radical congressional Democrats trying to silence our synagogues and close our churches. Select here or the button below.

Eighty years ago, too many remained silent when the first "restrictions" were implemented against German Jews. Religious liberty was eventually shattered along with the lives of at least 6 million Jews. Could this happen again if restrictions are allowed to stand in our generation? God forbid!
TOGETHER we can save America's religious liberty and stop the growing wave of anti-Semitism. It starts with protecting America's synagogues from the anti-Semitic and anti-Christian haters trying to crush America's faithful. Please, take a moment TODAY to make your best possible donation so that our children, grandchildren and all future generations will be able to experience true religious freedom!
In Christ,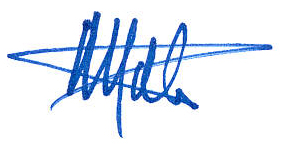 Mat Staver
Chairman


P.S. Christians in Defense of Israel works hard in the halls of power in Washington, DC, the Middle East and throughout the world to defend the Holy Land. Please be a part of our blessing to Israel today by giving generously. Simply select here.