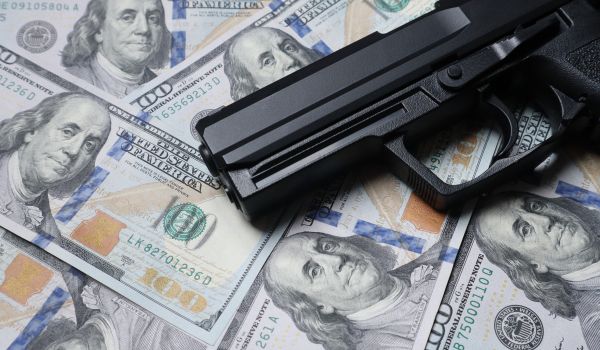 Joe's Too Busy Paying Terrorists to Pay Attention
The Biden administration is pointedly ignoring a growing terror problem right here on America's shores. It's too busy making concessions to the tyrants of Tehran, suppressing free speech on Facebook, investigating parents who protest woke public schools, and prosecuting the former president of the United States — all while handing billions of dollars to the terrorists in Tehran.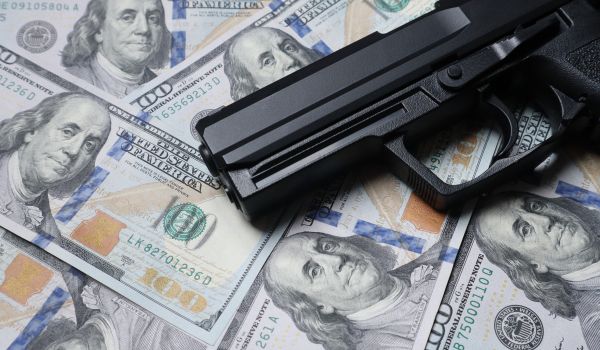 Iran is extending its murderous tentacles, training up a new generation of jihadists right here on American soil. Here are just three of the many mosques that need immediate investigation:
ISLAMIC HOUSE OF WISDOM/Dearborn Heights, Michigan ...
Mohamed Ali Elahi, the imam leading this mosque, was head of "political ideology" for Iran's navy in the 1980s. Reportedly appointed to that post by Ayatollah Khomeini, his job was to instill hate for the U.S., and to purge pro-American sentiment from the Navy.
Elahi has deep ties to senior Iranian leadership. He knows three former Iranian presidents and praised a Hezbollah spiritual adviser who endorsed suicide bombings. Now he's leading a mosque in Michigan!
ISLAMIC EDUCATION CENTER/Potomac, Maryland ...
This mosque's original funding was secured by a man "acknowledged by all as the most prominent supporter in this country of Khomeini," according to a 1980 Washington Post article.
The funding itself came from the Alavi Foundation, an alleged Iranian front group controlled by Iran's Supreme Leader. The investigations chief for Manhattan's district attorney left little doubt: "We found evidence that the government of Iran really controlled everything about the foundation."
MANASSAS MOSQUE/Manassas, Virginia ...
A recent picture shows children at the mosque on a stage with a shrine honoring the Islamic Republic of Iran's founder, Ayatollah Ruhollah Khomeini.
This mosque, like its counterpart in Maryland, has taken funding from the Iran-tied Alavi Foundation — some 200,000 dollars, according to a report from Focus on Western Islamism. An exhibition at the mosque honored fighters from Iran's Islamic Revolutionary Guard Corps — a U.S.-designated terrorist organization — and featured a life-sized cutout of Khomeini.
This is a clear and present danger, but Team Biden isn't paying attention.
You and I must act now to protect the Holy Land AND America!
Please take a moment to fax Congress and sign our petition demanding Congress INVESTIGATE IRAN'S MALIGN INFLUENCE IN AMERICA! Help light a fire under Congress!
Thank you for your love for Israel. May the Lord bless you as you bless God's chosen people!

Mat Staver
Chairman
Christians in Defense of Israel

P.S. I ask for your generous and much-needed gift to defend Israel against an anti-Israel White House. Your gift now will help us fight the Biden administration's attacks on the world's only Jewish state. Please, give generously today!
P.P.S. Don't forget to fax Congress. Investigate Joe Biden's Iran Giveaways!
You can also help Israel by visiting the Holy Land with us in April 2024! Our Covenant Journey program takes Christians on a once-in-a-lifetime guided educational tour of Israel. Our October 2023 trip sold out fast. Don't miss YOUR chance for a seat on our April 2024 trip.
Springtime in the Holy Land is beautiful beyond compare. Enjoy God's grandeur with us! Learn more at CJTravel.org.


---

Sources:
"Report: Columbia and Rutgers Funded by Iran-Controlled Group." Haaretz, November 30, 2009. Haaretz.com/2009-11-23/ty-article/report-columbia-and-rutgers-funded-by-iran-controlled-group/0000017f-f654-d044-adff-f7fdab8e0000.
Rossomando, John. "Iranian Regime-Linked Cleric Protests Soleimani Killing with CAIR and NIAC." IPT News. The Investigative Project on Terrorism, January 15, 2020. Investigativeproject.org/8263/iranian-regime-linked-cleric-protests-soleimani.
Weinthal, Benjamin. "GOP reps raise alarm bells over Iran's influence in 'American religious institutions.'" Fox News, August 1, 2023.‌ Foxnews.com/world/gop-reps-raise-alarm-bells-irans-influence-american-religious-institutions.