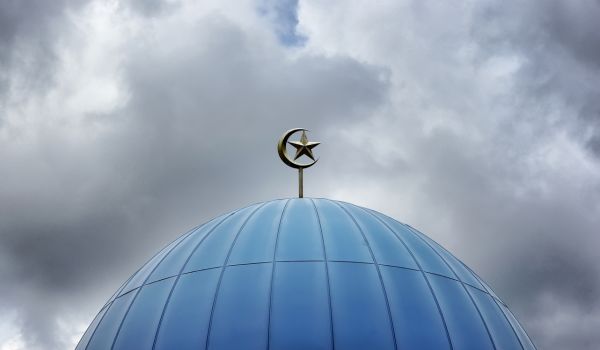 America's Terrorist Mosques
Iran is training future terrorists right here on U.S. soil, using mosques as a cover to teach children not only to hate Israel, Jews, and Americans, but also to be "martyrs" in the name of Iran's Supreme Leader!


Demand Congress investigate this outrage immediately, before terror trainees can put their training into action. Congress MUST investigate now. Please fax Congress, then read on. — Mat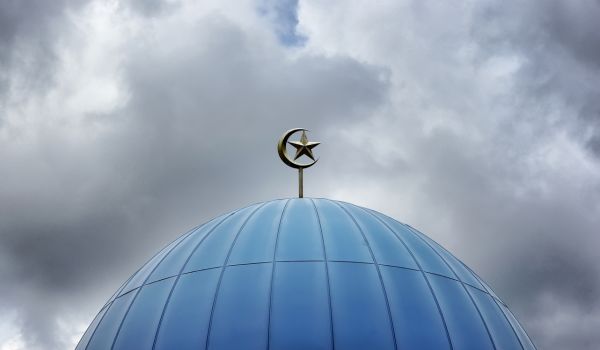 In Houston, Texas, the Iran-tied Islamic Education Center (IEC) foments white-hot hate for Israel and slavish devotion to Iran's murderous dictator, Ayatollah Ali Khamenei.
The Houston IEC's imam — appointed to that post by Khamenei himself — demonized the Jewish state in 2014 with these vile words:
"Today, one of the worst Hitlers in this world is Netanyahu ... Israel is causing a holocaust."

"Down with Israel! Down with Israel! Believe me, this is not a slogan. We believe that this regime is going to be washed from the map ... the Zionist regime will not be existing in this world."
And in a blatant and brazen display of allegiance to Iran, the Islamic Education Center Mosque in Houston celebrated the 40th anniversary of the Iranian Revolution in 2019.
The festivities featured an anthem the mosque's boys' choir sang to Khamenei — the tyrant who leads a regime that guns down protesters on its streets and exports terrorism around the world. The song's lyrics include these words:
"We are your followers, you are our Leader… We are your soldiers."
A children's choir sang Khamenei's praises again last year. Young girls in white head coverings and black robes, along with little boys in white shirts and red headbands, sang this dreadful pledge to die for Iran's Supreme Leader Ali Khamenei:
"[Khamenei] is calling on his children, his soldiers... In spite of my age, I will be your army's commander... May my father and mother be sacrificed for you, I will sacrifice everything for you... I make an oath to be your martyr, Ali."
You and I must act now to protect the Holy Land AND America!
Please take a moment to fax Congress and sign our petition demanding Congress INVESTIGATE IRAN'S MALIGN INFLUENCE IN AMERICA! Help light a fire under Congress!
Thank you for your love for Israel. May the Lord bless you as you bless Israel!

Mat Staver
Chairman
Christians in Defense of Israel

P.S. I ask for your generous and much-needed gift to defend Israel against an anti-Israel White House. Your gift now will help us fight the Biden administration's attacks on the world's only Jewish state. Please, give generously today!
P.P.S. Don't forget to fax Congress. Investigate Joe Biden's Iran Giveaways!
You can also help Israel by visiting the Holy Land with us in April 2024! Our Covenant Journey program takes Christians on a once-in-a-lifetime guided educational tour of Israel. Our October 2023 trip sold out fast. Don't miss YOUR chance for a seat on our April 2024 trip.
Springtime in the Holy Land is beautiful beyond compare. Enjoy God's grandeur with us! Learn more at CJTravel.org.