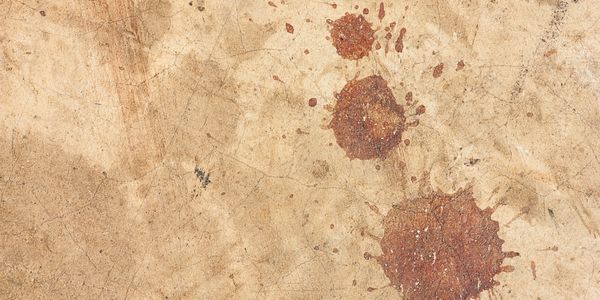 Ignoring Murder And Allowing Genocide
The Biden administration has ignored the murder of innocent civilian children, even as it allowed Iran to continue building its genocidal nuclear war program.


Please take a moment NOW to fax Congress our powerful petition demanding they STOP JOE BIDEN'S ANTI-ISRAEL ACTIONS! Then read on for the news. — Mat


Just weeks ago, the United Nations chose to ignore new warnings from the International Atomic Energy Agency (IAEA) announcing that Iran now has nearly enough nuclear material to wipe Israel off the map.
The very next day — not even 24 hours later — the United Nations condemned not Iran, but Israel, for daring to allow citizens to live on their own land!
For the first time in six years, Israel's oldest modern friend and strongest ally refused to stand in the way of the U.N.'s condemnation. Joe Biden sided with the United Nations … even as Iran continues to finish its bomb.
Not only did the U.S. and the rest of the Security Council ignore Iran's sprint to the bomb, but they also ignored the mounting body count of dead Israelis, some 14 innocent victims killed so far this year by Palestinian terrorists.
Yet in that same Security Council meeting, Israel's ambassador to the U.N., Gilad Erdan, held up a picture of two Israeli boys, 6-year-old Yaakov Paley and his brother, 8-year-old Asher Paley. These two innocent and cherubic boys were mercilessly killed just days before when a Palestinian terrorist plowed his car into a Jerusalem bus stop filled with people.
"These two beautiful children were murdered just for being Jews," Erdan said. "I will not let the victims be forgotten." And then he stood, along with the Israeli delegation with him, for a moment of silence in remembrance of these children and "all the other victims of Palestinian terror."
But no one at the Security Council stood with the Israelis — not even the United States. But you and I can make our pro-Israel voice heard LOUD AND CLEAR in defense of Israel by faxing Congress today!
With your kind and gracious support, CIDI fights for Israel, both in Washington, D.C., and via our nationwide online campaigns. Add to that Covenant Journey, which offers college-age students a life-changing immersive experience in Israel. Please be as generous as you can to help us do even more!
Finally, please pray for peace in the Holy Land! May God bless you for standing with Israel!
Mat Staver
Chairman
Christians in Defense of Israel


---

Sources:
"IAEA Finds Uranium Enriched to 84% in Iran, near Bomb-Grade." The Jerusalem Post, February 19, 2023. Jpost.com/breaking-news/article-732083.
Stancil, Kenny. "For First Time in 6 Years, US Allows UN Security Council to Denounce Israeli Settlements." Common Dreams, February 21, 2023. Commondreams.org/news/us-allows-un-security-council-denounce-israeli-settlements.