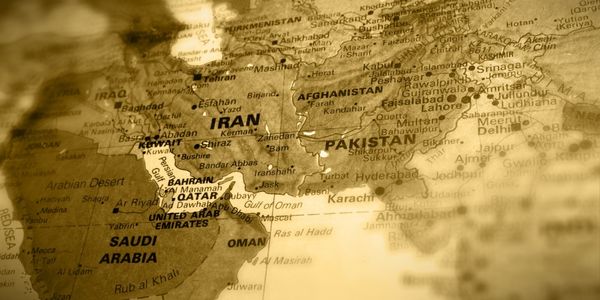 Maniacal, Shocking, and Ominous
Shocking and ominous. That's the best way to describe news out of Iran and the United Nations — and this disastrous news centers around Joseph R. Biden. Help Christians in Defense of Israel put a stop to Joe Biden's anti-Israel actions by signing our powerful demand letter to Congress. Then read on for the news. — Mat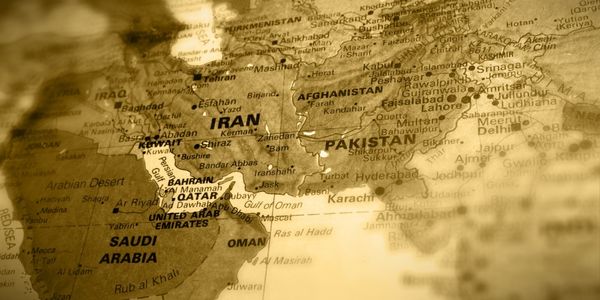 The maniacal terror state — a radical Islamic regime obsessed with incinerating Israel in a nuclear blast — has now enriched uranium to 84%.
It's the highest ever achieved by Iran, and a short step below the 90% needed for weapons-grade fissile material ... and an atomic bomb.
It is a stunning development and it happened on Joe Biden's watch.
One day after the news broke that the U.N. Security Council met to unanimously condemn the rogue nation that has so troubled the Middle East, the region erupted with emotional reactions.
But, no, the Council did not condemn Iran. Instead, the U.N. Security Council — with the FULL SUPPORT OF THE BIDEN ADMINISTRATION — hauled tiny Israel, the Middle East's lone democracy, and a lighthouse of freedom, before the 15-member body for a public denunciation.
An American attack like this on our close friend and indispensable ally would have been unthinkable under President Donald Trump. But Team Biden joined Israel's enemies and critics to blast the Jewish state.
You and I need to make our pro-Israel voice heard LOUD AND CLEAR in defense of Israel. Will you help Christians in Defense of Israel do that with a generous gift today of 35, 50 or 75 dollars?
Your help is needed because Joe Biden heads the most hostile-to-Israel administration in American history. He has assembled the most anti-Israel State Department imaginable. And Democrats in Congress WELCOME Israel-haters like Ilhan Omar, Rashida Tlaib, and more into their midst.
But with your kind and gracious support, CIDI fights for Israel, both in Washington, D.C., and via our nationwide online campaigns. Add to that Covenant Journey, which offers college-age students a life-changing immersive experience in Israel and seeds the rising generation with informed, pro-Israel advocates. Please be as generous as you can to help us do even more!
Finally, please pray for peace in the Holy Land! May God bless you for standing with Israel!
Mat Staver
Chairman
Christians in Defense of Israel


---

Sources:
"IAEA Finds Uranium Enriched to 84% in Iran, near Bomb-Grade." The Jerusalem Post, February 19, 2023. Jpost.com/breaking-news/article-732083.
Stancil, Kenny. "For First Time in 6 Years, US Allows UN Security Council to Denounce Israeli Settlements." Common Dreams, February 21, 2023. Commondreams.org/news/us-allows-un-security-council-denounce-israeli-settlements.