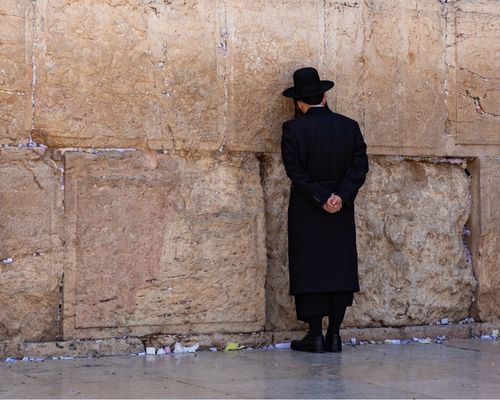 Synagogue Massacre Shocks Israel
A deadly massacre has rocked the Holy Land. Seven were killed, at least three were injured, and a terrorist's family is eagerly anticipating new riches as a reward for killing Jews. Read on to learn more about the synagogue attack, and how YOUR money is fueling terror attacks.
The Republican House, as keepers of the U.S. federal government purse, can stop funding terrorists with our hard-earned tax dollars. Fax Congress now and demand they STOP funding Palestinian terror. Read on. —Mat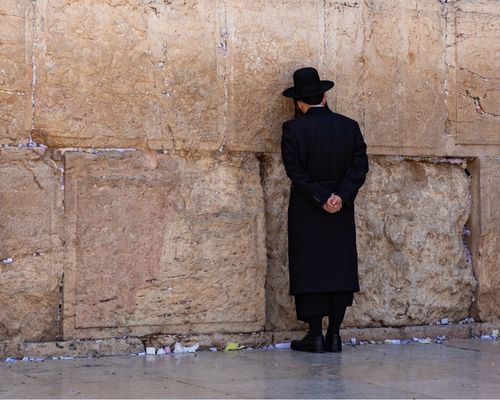 Just weeks ago on Holocaust Remembrance Day, worshippers were just leaving Shabbat services at Ateret Avraham Synagogue in the East Jerusalem neighborhood of Neve Ya'akov when gunfire broke out.
Palestinian Alkam Khairi, 21, approached the synagogue killing four people and a motorcyclist, before turning the gun on people exiting the synagogue. By the time he was done, seven Jews were dead and at least three were injured — the deadliest attack of its kind to rock Israel in years.
Israeli police commissioner Kobi Shabtai said the incident was "one of the worst attacks we have encountered in recent years."
But as Jewish families wailed in mourning, the attacker's family was filled with sickening glee! As is usual of Palestinian terror attacks, Palestinian neighborhoods lit up with fireworks, dancing and celebrations over the prospect of murdered Jews. And the Palestinian Authority (PA), through its "pay-to-slay" program, was preparing to make the terrorist's family filthy rich by Palestinian standards.
The terrorist's father told Arab media that he was "happy" his son murdered seven Jews in this act of terror. Comparing his joy to what one would feel at a "wedding," the father said he was "proud" of his son for wreaking havoc on Jewish civilians. He noted that his son "believes in Allah and died a martyr's death by his own will or by God's will."
The Palestinian Authority is giving Khairi's family even more to be happy about. Thanks to the PA's "pay-to-slay" program, the terrorist's family will now receive up to 3,500 dollars per month for life because their son successfully killed so many Jews.
U.S. law forbids the use of taxpayer dollars to fund terrorist programs. But that has not stopped Joe Biden, who is ignoring the law and shoveling our hard-earned money over to the PA, which, in turn, uses our money to pay terrorists and their families.
But the new Republican House of Representatives has the power of the purse and can cut off Biden's terror funding. Will you join me in calling on House GOP leaders to eliminate all aid to the Palestinian Authority?
Fighting the blatantly anti-Israel Biden administration is growing more challenging with every year. Your much-needed support today will help CIDI make a strong and compelling case to Congress, Washington, D.C., and the world for why America should stand with Israel.
And you will bring comfort to Zion — showing Israelis that Christians stand with them. Please, send a gift of support today.
May God bless you for standing with Israel!
Mat Staver
Chairman
Christians in Defense of Israel



TAKE ACTION

NOT ONE MORE DIME for PALESTINIAN TERRORISTS! Send faxes to Congress.

You can also add your name to our petition.



---
Sources:

"Israel prepares to demolish home of Palestinian gunman who killed 7 in East Jerusalem". PBS NewsHour, 29 January 2023. Archived from the original on 30 January 2023. Retrieved 30 January 2023.
Now 14 (in Hebrew). 28 January 2023. Archived from the original on 2 February 2023. Retrieved 29 January 2023.
N12 (in Hebrew). 28 January 2023. Archived from the original on 29 January 2023. Retrieved 29 January 2023.
Zaig, Gadi, and Yonah Jeremy Bob. "Seven Killed, Three Injured in Jerusalem Synagogue Massacre." The Jerusalem Post | JPost.com, January 27, 2023. www.jpost.com/breaking-news/article-729860.