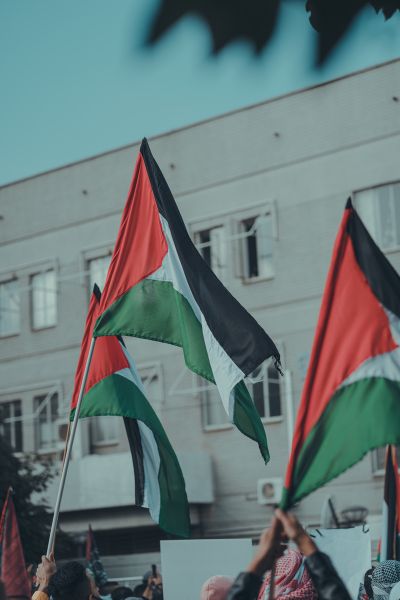 Biden's Devious Plan for "Palestine"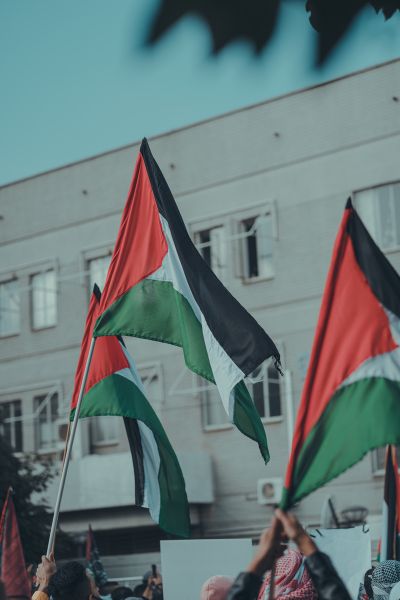 Joe Biden took the unprecedented step last November of creating a new office focused entirely on destroying U.S. relations with our longstanding ally, Israel. As you might expect, Biden installed a pro-Palestine Muslim enemy of Israel to fill this newly invented role. But the Republican-led House of Representatives holds the purse strings to funds Biden must have to pay for this outrageous new position. You and I CAN stop this travesty by demanding Congress defund Biden's devious "Palestine envoy." Send your faxes now and then read on for the news. – Mat
Joe Biden has elevated the Palestinian cause and created a strange new parity between Israel and "Palestine" — the bogus new state Biden wants to establish on land God promised to the descendants of Abraham, Isaac and Jacob.
Biden's pick to fill the post is a pro-Palestine enemy of Israel — a man with a long history of sharp, biting criticism of the Jewish state — but never a discouraging word for unhinged Palestinians who celebrate carnage against Israeli Jews and aim for Israel's elimination.
Hady Amr — who once said he was "inspired by the Palestinian intifada" — is Biden's new "Special Representative for Palestinian Affairs." As I have said many times when it comes to Joe Biden and Israel ... you just can't make this stuff up!
Amr's history of anti-Israel venom includes vicious accusations, charging Israel with:
"brutal attacks against [Palestinian] civilians."

"ethnic cleansing."

"ongoing illegal occupation."
The new position and Biden's choice to fill it represent a major step in his ongoing campaign to strip Israel of its land, shrink it to indefensible borders and give Israel's sworn enemies — the Palestinians — their own independent terror state right next door to Israel.
That is why it is vital that you and I call on the new Republican-led House to STRIP all funding for this dangerous post and to make it clear that U.S. taxpayer dollars will not fund blatant enemies of Israel. Nor will we stand for an administration seemingly hell-bent on destroying the Jewish state.
Please, send your faxes now. Demand Congress DEFUND Joe Biden's anti-Israel activist!
Christians in Defense of Israel is only able to do this important work thanks to the generous assistance of friends like you. Please, prayerfully consider financially supporting our cause with a recurring monthly gift to undergird our fight for Israel.
Your generous support makes all the difference. When you give, you send a message to Washington, D.C., that Americans stand with the Jewish state and staunchly reject attempts to undermine it.
May God bless you for standing with Israel!
Mat Staver
Chairman
Christians in Defense of Israel
P.S. As we begin a new year, I ask for your generous and much-needed gift to defend Israel in 2023. Your gift now will help us fight the Biden administration's attacks on Israel — including its outrageous decision to INVESTIGATE Israel using the FBI. Please, give generously today!
P.P.S. Don't forget to fax Congress now! You can also sign our petition.


---

Source:
Greenfield, Daniel. "The Problem with Hady Amr." JNS, February 4, 2021. Jns.org/opinion/the-problem-with-hady-amr/.