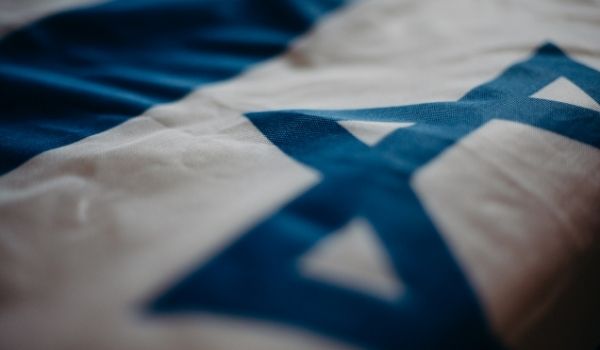 UN Declares Israel's Creation A "Catastrophe"
I have some good news and some bad news for you today. The good news is that CIDI'S faxes from friends like you helped compel the United States delegation to vote against a United Nations measure declaring Israel's very creation to have been a "catastrophe."


The bad news is, Islamic nations outvoted us, voting as a block to ensure that, beginning this spring, the U.N. will officially celebrate a racist, anti-Jewish LIE. I will further explain in today's email. — Mat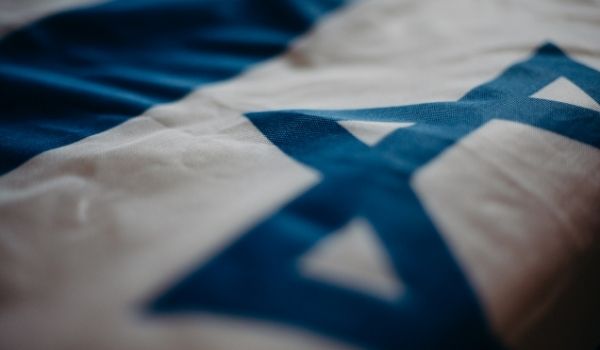 Palestinians mark "Nakba"—Arabic for "catastrophe"—every year on May 15, one day after the anniversary of Israel's modern rebirth on May 14, 1948, to mourn and protest Israel's alleged "war crimes." And to dolefully protest Israel's very existence.
This Palestinian BIG LIE asserts that Israel drove hundreds of thousands of Arabs from their homes in 1948, creating a massive refugee crisis that continues to this day.
But documented records tell a markedly different tale. In truth, it was the armies of the invading Arab nations that pushed more than 750,000 occupants of the "West Bank" out of their homes!
On May 16, 1948, the front page of the New York Times featured the headline "Jews in grave danger in all Moslem lands." Hitler and the Nazis had worked closely with Arab Muslims during World War II. But after Hitler's demise, the Arab nations continued their own brand of "final solution" in the Middle East.
When the United Nations partitioned the Middle East in November 1948, the Jews accepted the U.N.'s terms and territorial assignments. The Arab nations chose to declare war on Israel. With God's miraculous help, the Jews defeated their Arab attackers. But modern Palestinians, ever eager to take Israel for their own, have fostered the Nakba lie ever since.
Last month, the Palestinians scored a huge win—they got the United Nations to buy into their "Nakba Lie." On December 1, 2022, the United Nations voted to hold a massive event on the day after Israel's Independence Day to commemorate "Nakba (aka Catastrophe) Day."
Israel's ambassador to the United Nations expressed outrage. "What would you say if the international community celebrated the establishment of your country as a disaster? What a disgrace," Ambassador Gilad Erdan said.
The very body that created the boundaries of modern Israel is now attacking its own creation, calling the establishment of the Israeli state a "catastrophe." The United States, Canada and most European Union countries voted against the measure.
However, nearly every Arab nation voted for it. The truth is, Islamic nations have largely taken over the U.N., turning it into a massively well-funded anti-Israel hate machine—and OUR tax dollars are paying for it!
The United States is the largest contributor to the United Nations, where OUR tax dollars are being spent to destroy God's chosen people and our great ally Israel.
It must stop NOW!
Please join me in demanding the new Republican-controlled House of Representatives DEFUND the racist, anti-Israel United Nations!
As you do, please also prayerfully consider making a much-needed donation to fund our important work in Washington, D.C., and around the world. Your support today will help CIDI make the strong and compelling case for why America should stand with Israel. You will bring comfort to Zion—showing Israelis that Christians stand with them.
Thank you for the good you do as you stand with, defend and BLESS Israel! May you and your family have a blessed New Year!
Mat Staver
Chairman
Christians in Defense of Israel
P.S. As we begin a new year, I ask for your generous and much-needed gift to defend Israel in 2023. Your gift now will help us fight the Biden administration's attacks on Israel—including its outrageous decision to INVESTIGATE Israel using the FBI (Federal Bureau of Investigation). Please, give generously today!


---

Sources:
Harkov, Lahav. "UN to Mark 'Nakba Day' - Israel's Establishment as Catastrophe." The Jerusalem Post, December 1, 2022. Jpost.com/israel-news/article-723759.
‌Schwammenthal, Daniel. "The Mufti of Berlin." Wall Street Journal, September 24, 2009. Wsj.com/articles/SB10001424052970203440104574400532495168894.