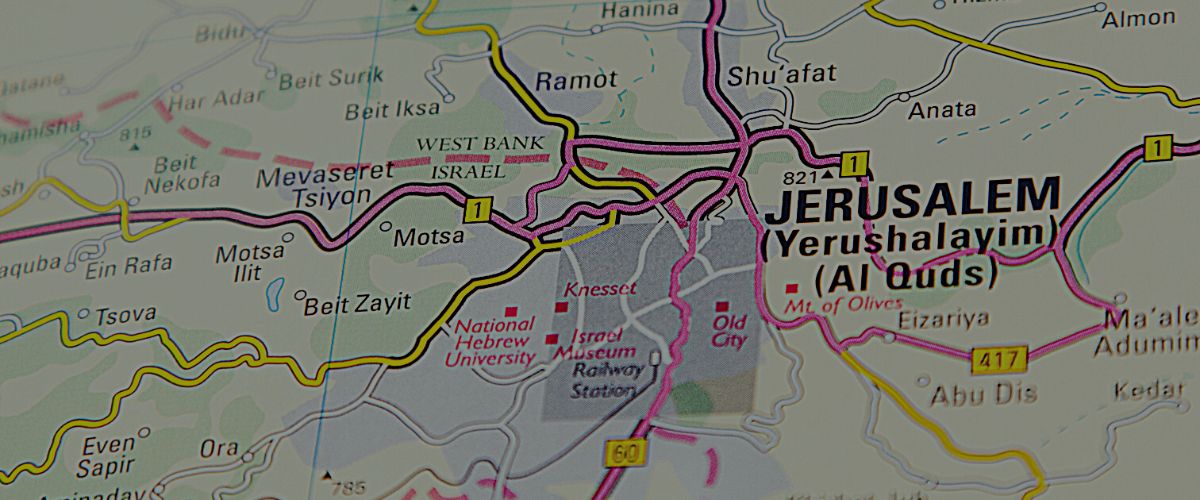 Biden's Brazen Scheme to Divide Jerusalem
Joe Biden is determined to divide Jerusalem—to make it the shared capital of Israel and "Palestine." That's abhorrent to Israelis and would divide the Holy City ... which is why you and I must act. Please take a moment to fax Congress and sign our petition demanding Congress stand for an undivided Jerusalem, then read on for the news. — Mat
Don't let Joe Biden divide Jerusalem!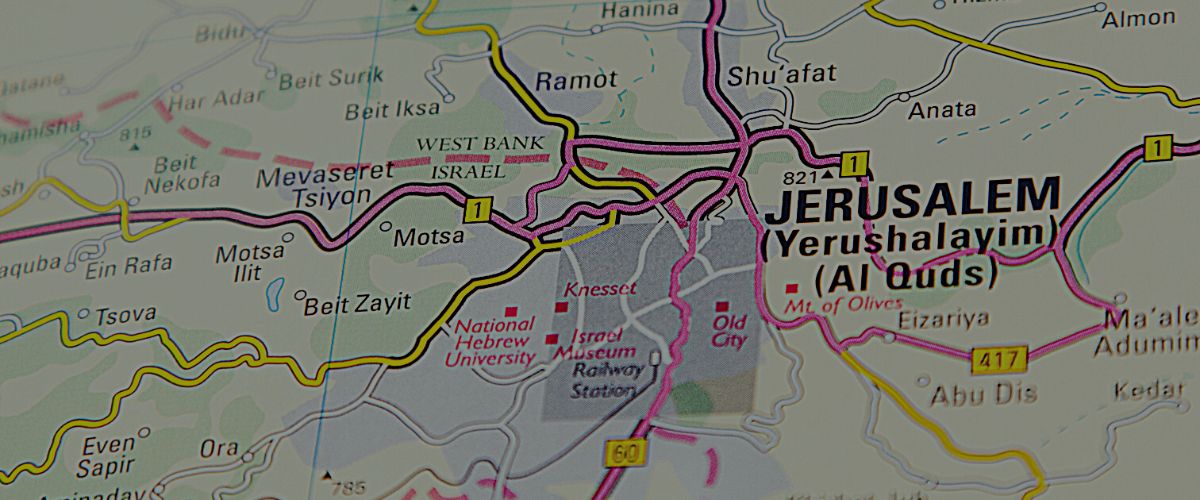 There can be no doubt about what Joe Biden has in mind for our ally, Israel. U.S. Ambassador to Israel Tom Nides spilled the beans in March when he revealed that Biden is "fully and completely supportive of a two-state solution with a divided … capital."
And Hady Amr, Biden's deputy assistant secretary for Israeli-Palestinian affairs, is on record endorsing a divided Jerusalem. Amr is a hostile-to-Israel Palestinian activist who infamously announced in 2002 that he was "inspired by the Palestinian intifada." Amr also once accused Israel of the "brutal murders of innocents [Palestinian children]."
A true enemy of Israel, Amr is now Biden's point man on Israeli-Palestinian relations. He derided President Trump's recognition of Jerusalem as a "mistake." And he added this revealing remark ...
Should we recognize Jerusalem as Israel's capital? Eventually, Yes. Alongside Palestine's capital in Jerusalem too.
That's Biden's plan in a nutshell ... and Team Biden—staffed with anti-Israel appointees like Amr—has a strategy to get there.
The first step, in Biden's words, is to "reopen the U.S. consulate in East Jerusalem"—an office devoted to serving Palestinians, which President Trump wisely closed and merged into the U.S. embassy in 2019.
If reopened, it will become the de facto American embassy to the so-called state of "Palestine." One located on sovereign Israeli soil and right in the heart of Israel's capital city ...
That will be a huge slap in Israel's face and an open assault on Israel's sovereignty. It's also a gift to Palestinians who call for Israel's destruction and spend millions each year on blood money paid to terrorists who murder and maim Israelis.
You and I must speak out NOW! Join me in demanding that House and Senate leaders put Biden on notice and strip all funding for a reopened consulate/embassy to the Palestinian people.
Please take a moment to fax Congress and sign our petition demanding Congress stand for an undivided Jerusalem.
Please also prayerfully consider making a recurring monthly donation to support our vital work defending the Holy Land in America and abroad.
Your support helps Christians in Defense of Israel to recruit more Christian voices on Israel's behalf, promote solid pro-Israel policy in Washington and produce young ambassadors for Israel through our affiliated project, Covenant Journey, which takes college-age men and women with leadership potential to Israel for transformational 10-day visits.
"Pray for the peace of Jerusalem: May they prosper who love you. Peace be within your walls, prosperity within your palaces" (Ps. 122:6-7).
Mat Staver
Chairman
Christians in Defense of Israel
P.S. Your generosity enables Christians in Defense of Israel to make a pro-Israel difference in the halls of power in Washington, D.C., the Middle East and throughout the world. Please stand with us to bless Israel by giving generously.
P.P.S. Don't forget to FAX CONGRESS! You may also sign our petition.


---

Sources:
Greenfield, Daniel. "The Problem with Hady Amr." Jewish News Syndicate, February 4, 2021. Jns.org/opinion/the-problem-with-hady-amr/.
‌Magid, Jacob, and Aaron Boxerman. "In Ramallah, Blinken Announces Plans to Reopen US Consulate in Jerusalem." The Times of Israel, May 25, 2021. Timesofisrael.com/in-ramallah-blinken-announces-plans-to-reopen-us-consulate-in-jerusalem/.
Pollak, Joel B. "Trump: 'I Have Determined That It Is Time to Officially Recognize Jerusalem as the Capital of Israel'." Breitbart, December 6, 2017. Breitbart.com/middle-east/2017/12/06/jerusalem-israel-capital-embassy-trump-white-house/.
"Trump Says US Recognises Jerusalem: The Speech in Full." BBC, December 7, 2017. Bbc.com/news/world-middle-east-42264868.