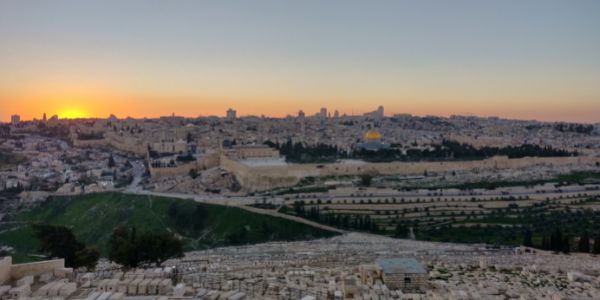 Biden's Stealth Plan to Divide Jerusalem
Joe Biden is determined to make Jerusalem the capital of "Palestine"—a cruel slap in Israel's face and an undeserved gift to Israel's enemies who spend millions on terror to kill Jews. Worse, meet the venomous enemy of Israel who Biden wants to make America's de facto ambassador to the Palestinian people. There is much to tell you. Please take a moment to fax Congress and sign our petition demanding Congress stand for an undivided Jerusalem, then read on for the news. —Mat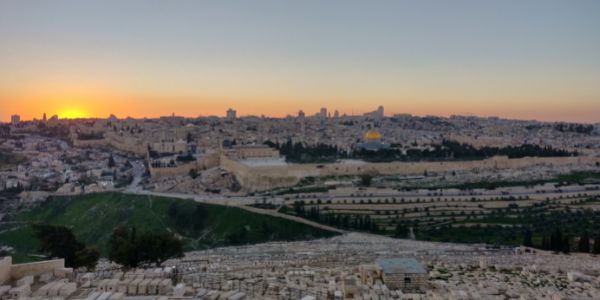 It was a happy and historic moment ... one that attracted global attention ... and worldwide fury.

Flanked by brightly decorated Christmas trees, President Donald Trump stood at a White House lectern to make a long-awaited announcement.

"I have determined that it is time to officially recognize Jerusalem as the capital of Israel," Trump declared—a decision that sent shock waves across the Middle East. In a moment, Trump elated Jews everywhere, outraged the global community and secured his legacy as the most pro-Israel president ever.
Trump called his Dec. 6, 2017, decision "nothing more, or less, than a recognition of reality." "It is the right thing to do," he added, " ... something that has to be done."
Five years later, Joe Biden is trying to undo President Trump's historic achievement. Worse, Joe Biden wants to DIVIDE Jerusalem ... to give Palestinians part of the City of God. And he is already laying the groundwork to make that happen.
Biden is determined to divide Jerusalem—to make it the shared capital of Israel and "Palestine." That's abhorrent to Israelis and something Israel's government utterly rejects. But the Biden regime is hell-bent to divide the Holy City ... which is why you and I must act.
The first step, in Biden's words, is to "reopen the U.S. consulate in East Jerusalem"—an office devoted to serving Palestinians that Trump merged into the U.S. embassy in 2019.
If reopened, it will become the de facto American embassy to the so-called state of "Palestine," one located on sovereign Israeli soil and right in the heart of Israel's capital city.
That will be a huge slap in Israel's face and an open assault on Israel's sovereignty. It's also a gift to Palestinians who call for Israel's destruction and spend millions each year on blood money paid out to terrorists who murder and maim Israelis.
Jerusalem matters to God. It's the place He has chosen for His habitation (Psalm 132:13-14). It's an ancient city at the heart of God's plan for the Jewish people and the world.
You and I must speak out NOW! Join me in demanding that House and Senate leaders put Biden on notice and strip all funding for a reopened consulate/embassy to the Palestinian people.
Please take a moment to fax Congress and sign our petition demanding Congress stand for an undivided Jerusalem.
I am deeply grateful for your heart for Israel and your gracious support to bless and defend God's chosen people!
Mat Staver
Chairman
Christians in Defense of Israel



---
Sources:
The Times of Israel. 2021. "In Ramallah, Blinken Announces Plans to Reopen US Consulate in Jerusalem," May 25, 2021. https://www.timesofisrael.com/in-ramallah-blinken-announces-plans-to-reopen-us-consulate-in-jerusalem/.

Pollak, Joel B. 2017. "Trump: 'I Have Determined That It Is Time to Officially Recognize Jerusalem as the Capital of Israel.'" Breitbart. December 6, 2017. https://www.breitbart.com/middle-east/2017/12/06/jerusalem-israel-capital-embassy-trump-white-house/.
‌
BBC News. 2017. "Trump Says US Recognises Jerusalem: The Speech in Full," December 7, 2017, sec. Middle East. https://www.bbc.co.uk/news/world-middle-east-42264868.