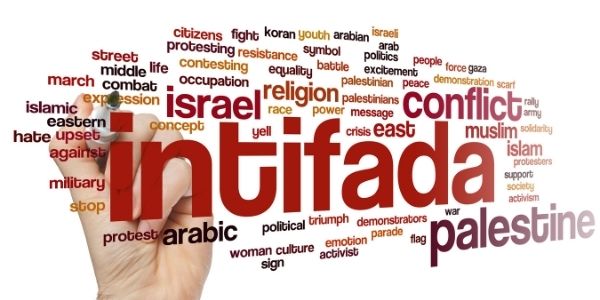 Biden's Intifada
If the staffing of an administration is the best expression of its policies, intifada is Biden's plan for the Holy Land. Today we take a deeper look into yet another anti-Israel Biden appointee working toward a "Two-State Solution" that begins with the division of the Holy City of Jerusalem. Read on to learn what we can do together to stop this outrageous foolishness. — Mat
Defend Israel from Biden's disastrous "Two-State Solution"! Fax Congress now AND sign our petition of support to Israeli Prime Minister Naftali Bennett.
Don't let Biden Divide Jerusalem!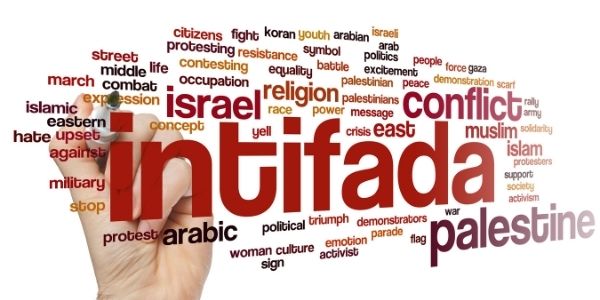 There is an old saying in Washington, D.C., that "staff is policy." Administrations tend to pick staff members who will implement the policies the leadership promotes. If that is true, then the Biden administration is focused on intifada and the destruction of the Jewish state.
Hady Amr is a pro-Palestinian activist "inspired," he once said, "by the Palestinian intifada." That did not stop Joe Biden from naming Amr as "Deputy Assistant Secretary of State for Israeli and Palestinian Affairs." In that role, Amr wrote a March 2021 memo calling for a two-state solution "based on the 1967 lines."
That is a recipe for total disaster. Returning Israel to its indefensible pre-1967 "Auschwitz" borders would shrink the Jewish state to just nine miles wide at its most narrow point. And it opens the door for Israel's destruction.
Save Israel from Biden's disastrous "Two-State Solution" Plan!
Biden is stabbing Israel in the back, which is why some call his administration the third term of Barack Obama—Biden's former (and some say current) boss who is notoriously cold and condescending toward the Jewish state.
For decades, the U.S. had been Israel's best friend—the guarantor of its very existence. But that has changed.
Because of Biden, the U.S. is turning hostile and openly distancing itself from Israel ... while setting the stage for Iran to acquire the Bomb and rain death on the Jewish state.
But Israel will not let that happen. Speaking at the United Nations last fall, Israeli Prime Minister Bennett called his country a "lighthouse in a stormy sea." Facing the prospect of a nuclear-armed Iran, Bennett announced Israel's resolve to act alone, if necessary, to stop Iran's march to a nuclear arsenal:
"We will not tire. We will not allow Iran to acquire a nuclear weapon."
All this shows why Christians in Defense of Israel is so needed now. And why your support matters so much.
CIDI became part of Liberty Counsel Ministries after my wife, Anita, and I met in Jerusalem with Prime Minister Benjamin Netanyahu. Our 2011 meeting came shortly after President Obama stunned the Jewish state by calling for a return to its narrow and indefensible pre-1967 borders.
Anita and I delivered a simple message: The American people strongly support Israel. As we spoke, Prime Minister Netanyahu asked us to help build relationships between Israel and American believers. We eagerly agreed.
More than a decade later, Israel faces another hostile American administration—one determined to reenter the Iran nuclear deal and place Israel in extreme existential peril.
Which is why you and I must stand with Israel now!
May I count on your gift today to defend Israel?
Your support and prayers for God's people make a real difference ... and are greatly appreciated both in Israel and here in America. Thank you!
Mat Staver
Chairman
Christians in Defense of Israel
P.S. Please also prayerfully consider making a recurring monthly gift to support our important work. Your support now enables Christians in Defense of Israel to recruit more Christian voices on Israel's behalf, promote solid pro-Israel policy in Washington and produce young ambassadors for Israel through our affiliated project, Covenant Journey, which takes college-age men and women with leadership potential to Israel for transformational 10-day visits.
P.P.S. You and I must speak up immediately to save Israel from Biden's two-state solution. Please send your faxes and sign the letter to Prime Minister Bennett TODAY!


---

Sources:
Greenfield, Daniel. "The Problem with Hady Amr." Jewish News Syndicate, February 4, 2021. Jns.org/opinion/the-problem-with-hady-amr/.
Harkov, Lahav. "US Offering $1 Million to Report on Israeli Human Rights Violations." The Jerusalem Post, March 24, 2022. Jpost.com/diaspora/antisemitism/article-702100.
Jones, Emily. "'This Is the Deed to Our Land': Israel's Ambassador Takes out Bible at UN to Prove Jewish People's Claim to Israel." CBN News, May 1, 2019. Cbn.com/cbnnews/israel/2019/may/this-is-the-deed-to-our-land-israels-ambassador-takes-out-bible-at-un-to-prove-jewish-peoples-claim-to-israel.
Kasnett, Israel. "US Ambassador to Israel Calls Settlement Growth 'Infuriating,' Backs a Divided Jerusalem." Jewish News Syndicate, March 17, 2022. Jns.org/us-ambassador-to-israel-calls-settlement-growth-infuriating-backs-a-divided-jerusalem/.
Kern, Soeren. "Biden Administration Kills Israel-to-Europe Gas Pipeline." Gatestone Institute, February 15, 2022. Gatestoneinstitute.org/18232/israel-europe-gas-pipeline.
Mitchell, Chris. "In First UN Speech, Bennett Urges World to Act against Iran: 'They All Want to Destroy My Country.'" CBN News, September 28, 2021. Cbn.com/cbnnews/israel/2021/september/in-first-un-speech-bennett-urges-world-to-act-against-iran.