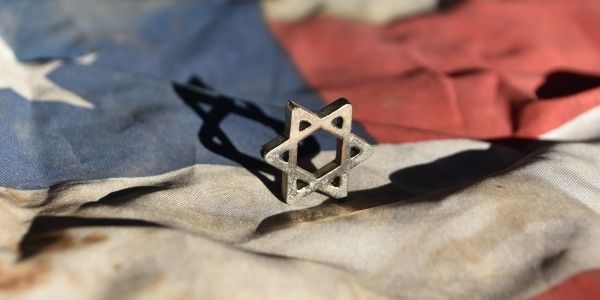 What Kind of "Friend" Does This?
Biden's secretary of state continues to blame the victim for the Palestinians' continued attacks. Now Biden is enacting a plan to DIVIDE the Holy City of Jerusalem. Read on to learn what we can do together to stop him. — Mat
Defend Israel from Biden's disastrous "Two-State Solution"! Fax Congress now AND sign our petition of support to Israeli Prime Minister Naftali Bennett.
Don't let Biden Divide Jerusalem!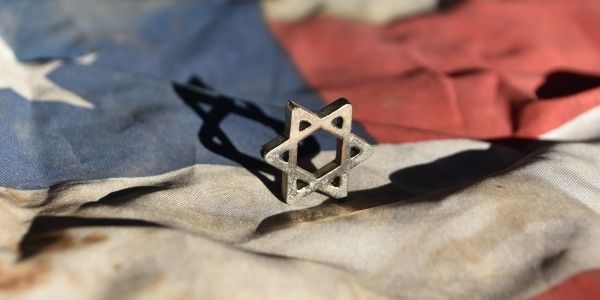 In ways great and small, Biden and his team are acting to undermine, alienate and isolate our nation's best ally and friend. I'll give you a few examples:
The U.S. State Department is now offering nonprofit groups up to $1 million to investigate and report on Israeli human rights violations.
While in Israel last month, Secretary of State Antony Blinken faulted both Jewish "settlement expansion" and Palestinian "payments to individuals convicted of terrorism." Both, he insisted, raise Israeli-Palestinian tensions.
For Blinken, peaceful and productive Jewish communities in Judea and Samaria (aka the "West Bank") are just as blameworthy as the $254 million in "pay to slay" payments the Palestinian Authority lavished last year on bloodstained terrorists who murder and maim Israelis.
Blinken's obscene moral equivalence came just as Palestinian terrorists killed 11 Israelis in just eight days.
Joe Biden killed a planned Israel-to-Europe gas pipeline in February—undermining Israel's economy without even consulting Jerusalem first.
What kind of "friend" does this?
All this shows why you and I must stand in loud defense of the Jewish state now—and why I ask for your generous support.
The prophet Zechariah declared a day will come when "all the nations of the earth will gather against" Jerusalem (Zech. 12:3). You and I see disturbing signs of that at the U.N.—where Israel is under constant attack—and, sadly, in Washington, D.C., too.
But with your help, Christians in Defense of Israel is standing in the gap now for God's people.
Fax Congress NOW, demand they STAND WITH ISRAEL AGAINST Biden's Jerusalem dividing plans!
Please also consider financially supporting our ministry. When you give, you help us recruit and mobilize more pro-Israel Americans, you help us make a strong case for Israel in Washington, and you raise up new ambassadors for Israel through Covenant Journey, which takes promising young Christian leaders to Israel for transformational 10-day visits.
But we can't do any of this without good friends like you. Please make your gift today.
Mat Staver
Chairman
Christians in Defense of Israel
P.S. Please also prayerfully consider making a recurring monthly gift to support our important work.
P.P.S. You and I must speak up immediately to save Israel from Biden's two-state solution. Please send your faxes and sign the letter to Prime Minister Bennett TODAY!


---

Sources:
Harkov, Lahav. "US Offering $1 Million to Report on Israeli Human Rights Violations." The Jerusalem Post, March 24, 2022. Jpost.com/diaspora/antisemitism/article-702100.
Jones, Emily. "'This Is the Deed to Our Land': Israel's Ambassador Takes out Bible at UN to Prove Jewish People's Claim to Israel." CBN News, May 1, 2019. Cbn.com/cbnnews/israel/2019/may/this-is-the-deed-to-our-land-israels-ambassador-takes-out-bible-at-un-to-prove-jewish-peoples-claim-to-israel.
Kasnett, Israel. "US Ambassador to Israel Calls Settlement Growth 'Infuriating,' Backs a Divided Jerusalem." Jewish News Syndicate, March 17, 2022. Jns.org/us-ambassador-to-israel-calls-settlement-growth-infuriating-backs-a-divided-jerusalem/.
Kern, Soeren. "Biden Administration Kills Israel-to-Europe Gas Pipeline." Gatestone Institute, February 15, 2022. Gatestoneinstitute.org/18232/israel-europe-gas-pipeline.