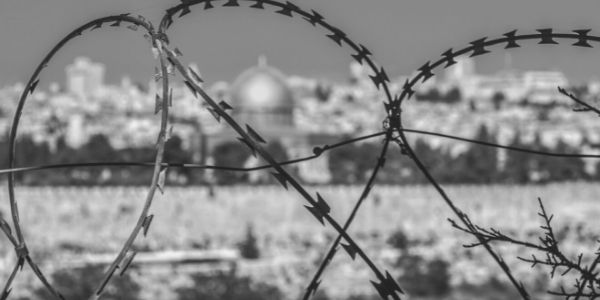 Biden's Middle East "Solution": Divide Jerusalem
Jews danced in the streets of Tel Aviv on May 14, 1948, after Israeli independence was declared. But the celebrations were short-lived. Five Arab nations quickly attacked in an all-out campaign to destroy the infant nation. But in miraculous fashion, Israel prevailed—decisively.
Now, 74 years later, the world's one-and-only Jewish state still faces Islamist forces determined to eliminate Zion and displace it with "Palestine." And Joe Biden is helping them with a new plan to divide Jerusalem—a sure fire way to weaken and eventually eliminate the Jewish state. Please read on. —Mat
Defend Israel from Biden's disastrous "Two-State Solution"! Fax Congress now AND sign our petition of support to Israeli Prime Minister Naftali Bennett.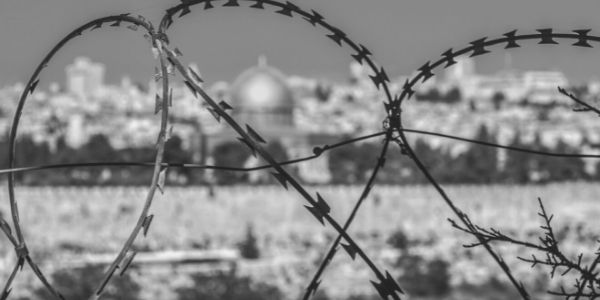 In the Middle East, the passage of time does not heal national wounds. Seventy-four years after Israel's miraculous rebirth, the Jewish nation remains surrounded by enemies that seek its obliteration.
Hamas leader Yahya Sinwar declared last year

that "the full liberation of Palestine from the sea to the river" is "at the heart of Hamas's strategic vision."
A Hamas official recently promised to "

trample with our feet all over the skulls of the Zionists

."
Palestinian schools drill students with this divisive theme: "

Palestine – the entire land is ours, from the [Mediterranean] Sea to the [Jordan] River

."
Iran's dictator, Ayatollah Khamenei, threatens destruction and drives his rogue regime to perfect instruments of mass destruction: nuclear-tipped ballistic missiles

. "The Zionist regime is a deadly, cancerous growth and a detriment to this region … [I]t will undoubtedly be uprooted and destroyed," Khamenei snarled in 2020.
But to all this, Joe Biden's foreign policy team says and does nothing … except promise to send millions in U.S. taxpayer dollars to Islamist regimes in the Middle East and negotiate a nuclear deal that will give Iran weapons of mass destruction to use against Israel, complete with the funds to help pay for them.
Biden and his team also want to impose a so-called two-state "solution" on Israel—a formula for disaster with a perfect record of past failure. And his plan includes dividing Jerusalem, robbing Israel of its sovereign control over its eternal capital.
Defend Israel against Biden's "Two State Solution"!
American support for Israel is crucial. At a time when Democrats' support for the Jewish state is plummeting, the voice of evangelical Christians—the most populous pro-Israel group in America—must be heard!
And that's what you help make happen when you support CIDI and sign the "Land Deed" declaration of support for Israel's historic, legal and God-given right to its land.
We will send your signed land deed and that of other friends of Israel to Israeli Prime Minister Bennett. Please add your signature now!
Sign the letter to Prime Minister Bennett TODAY!
Israel now faces the most hostile American administration in its 74-year history. Biden's policies threaten the Jewish state.
And Democrats are now almost evenly split in support for Israel and the Palestinians—a shocking change for the party of Harry Truman who recognized Israel's independence just minutes after its birth in 1948.
Christians in Defense of Israel offers a way for people like you who believe the promises of God and love the Jewish people to effectively support and defend them ... and right now, to promote their right to the entire city of Jerusalem and all the Promised Land.
That's why the voice of evangelical Christians—America's pro-Israel backbone—must be mobilized to speak out and take action. You make that happen when you support CIDI.
Stand with us now with your much-needed gift at this time of extreme challenge to the Jewish state. Please help us to defend Israel today!

God bless you as you bless His chosen people!
Mat Staver
Chairman
Christians in Defense of Israel


---
Sources:
Channel 9/Qanat TV (Turkey). "Hamas Official Talal Nassar Praises Tel Aviv And Bnei Brak Terror Attacks, Adds: We Will Trample The Skulls Of The Zionists; Israel Will Be Annihilated, Palestine Will Be 'Either Ours Or Ours'." MEMRI. The Middle East Media Research Institute, April 8, 2022. https://www.memri.org/tv/hamas-official-talal-nassar-praises-tlv-bnei-brak-terrorists-trample-skulls-of-zionists.
"Hamas-Sponsored 'Promise Of The Hereafter' Conference For The Phase Following The Liberation Of Palestine And Israel's 'Disappearance': We Must Differentiate Between Jews Who Should And Should Not Be Killed, And Prevent A Jewish 'Brain Drain' From Palestine." MEMRI. The Middle East Media Research Institute, October 4, 2021. https://www.memri.org/reports/hamas-sponsored-promise-hereafter-conference-phase-following-liberation-palestine-and.
Saad, Lydia. "Americans Still Pro-Israel, Though Palestinians Gain Support." Gallup, March 17, 2022. https://news.gallup.com/poll/390737/americans-pro-israel-though-palestinians-gain-support.aspx.
Zilberdik, Nan Jacques. "Pa Min. of Educ. to Kids: There Is No Israel, 'the Entire Land Is Ours, from the Sea to the River.'" PMW. Palestinian Media Watch, November 24, 2021. https://palwatch.org/page/29534.