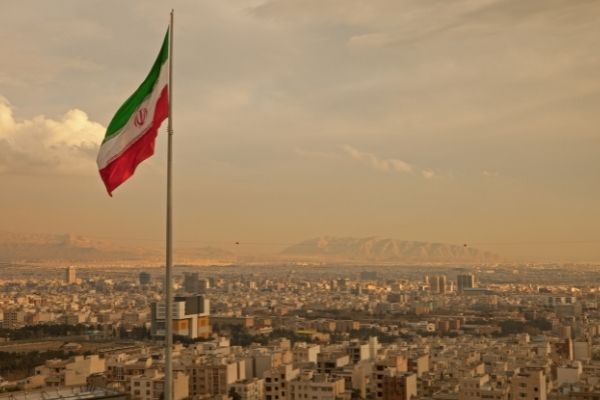 Iran Openly Threatens America with Destruction
Iran is growing bolder due to Joe Biden's anti-Israel appeasement. Now Iran is openly threatening America with its rapidly growing arsenal—an arsenal that will soon include nuclear weapons, unless we stop them. Read on for the shocking details. —Mat
Demand Congress intervene and ENFORCE IRAN SANCTIONS! Sign our petition and/or fax Congress today!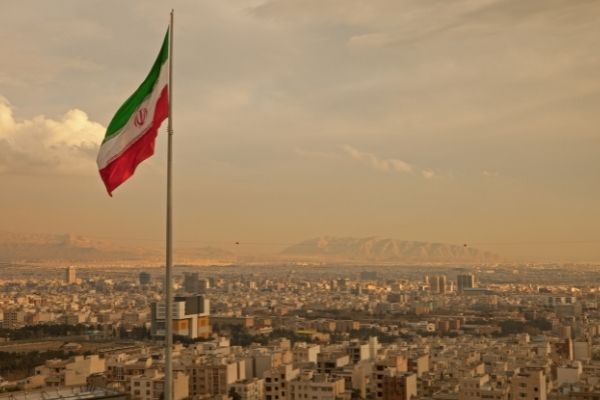 As Joe Biden continues to negotiate with Iran from his administration's anti-Israel perspective, the mullahs in Tehran are doing more than rattling sabers. Iran is enriching nuclear weapons grade uranium at a breathtaking pace and is now openly threatening not just Israel, but America as well.
Last week, the deputy commander in chief of Iran's Islamic Revolutionary Guard Corps, Admiral Ali Fadavi, made clear Iran's disdain for America, indicating that Israel won't be the only target of Iran's attacks.
"This is the status of the Americans, this is the status of the enemies of Allah, and this is the status of those who stand with the axis of Falsehood," Fadavi said. "We do not have the slightest doubt that at the right time, when we strike America—the Great Satan—and its Zionist followers, we will strike them with great force."
ENFORCE IRAN SANCTIONS! Sign our petition and/or fax Congress today!
As Iran races ahead, producing nuclear weapons grade uranium, the implication is clear. Those nuclear weapons under development won't just be aimed at Israel, but America as well.
Yet against all reason, the Biden administration continues down its path of disastrous appeasement, according to State Department spokesman Ned Price, who recently told reporters the administration has no intention to reinstate the Joint Comprehensive Plan of Action sanction against Iran.
Fortunately, neither Biden nor Price have the last word, if we act now. We must DEMAND the Senate put a stop to Biden's cataclysmic Iran policies NOW, before Iran gets any closer to possessing a nuclear bomb! Time is VERY short.
That is why you and I MUST demand Congress step in now to STOP Biden from committing an even more costly and catastrophic Middle East disaster than he did in Afghanistan.
Together, let's stand with Israel! If you haven't already, sign our urgent petition and make your best gift now to defend the Jewish state. Then, take a moment to Send a Fax to DEMAND Congress Enforce the Iran Sanctions!
Please also consider supporting our ministry by making a recurring monthly donation. Joe Biden's pro-Palestinian, pro-Iranian, anti-Israel cabinet members work overtime to empower Israel's enemies. Our staff is working harder than ever to counter the anti-Israel sentiments and policies coming out of the Biden administration.
YOUR HELP IS CRUCIALLY IMPORTANT! Make your gift to defend Israel today.

Finally, please continue to pray earnestly for Israel and her people.
Mat Staver
Chairman
Christians in Defense of Israel


P.S. Prefer a petition over a fax? Select here.


---
Sources:
Spencer, Robert. "Iran: When We Strike America, It Will Be With Great Force." PJ Media, January 10, 2022. https://pjmedia.com/news-and-politics/robert-spencer/2022/01/10/iran-when-we-strike-america-it-will-be-with-great-force-n1548387.
‌ "US Says Reedy to Remove Bans Inconsistent with Iran Nuclear Deal." 2021. Iran Front Page. December 29, 2021. https://ifpnews.com/us-says-reedy-to-remove-bans-inconsistent-with-iran-nuclear-deal.