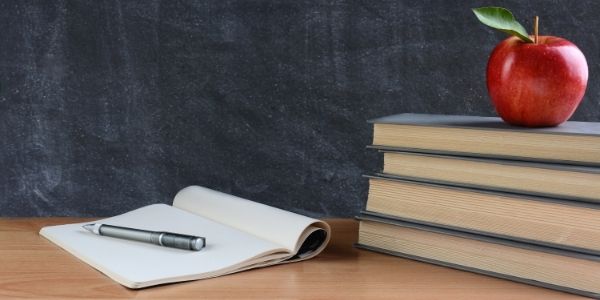 Jihadi Training in Spelling Class?
UNRWA teachers teach hate, then congratulate the parents of terrorists … and thanks to Joe Biden, YOU are paying for it all. Read on to learn what you can do to keep YOUR tax money from fueling jihad. —Mat
Don't let Joe Biden use YOUR tax dollars to fund Palestinian hate and terror! Sign our petition and/or fax Congress today!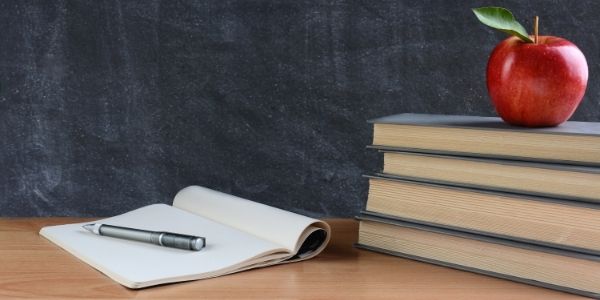 As I have written throughout this past week, UNRWA textbooks and teaching materials flood young hearts with hate. From verb conjugation lessons that declare "jihad is the road to glory" to spelling exercises on Arabic words for "pieces of corpses," UNRWA's education program is both psychotic and destructive.
UNRWA teachers and staff members traffic in malice for Israel, too. UNWatch (a monitor group focused on the U.N.) discovered numerous instances of this on social media:
An UNRWA math teacher posted a video of Hitler to, he wrote, "enlighten your thoughts and minds."

An UNRWA project engineer celebrated the ruthless massacre of 11 Israeli athletes at the 1972 Munich Olympics, saying this heinous act "brought glory that will last forever."

An UNRWA English teacher praised the "bravery" of a Palestine terrorist who murdered an Israeli soldier and used his rifle to kill an Israeli father of 12. "Congratulations to your parents," she posted in praise of the killer.
Because of this blatant incitement to mindless bigotry against Israel, Britain slashed its aid to UNRWA by 50% last year. And the European Parliament has condemned UNRWA hate mongering.
BUT BIDEN IS SENDING MILLIONS!
Congress CAN stop this madness if we act NOW. Will you join me now by signing our "Slash Aid to UNRWA!" Citizen Action Demand? It calls on House and Senate leaders to defund UNRWA unless it STOPS making its schools hothouses for hate.
Don't let Joe Biden use YOUR tax dollars to fund Palestinian hate and terror! Sign our petition and/or fax Congress today!
As we begin this new year, I must ask for your support. The anti-Israel Biden administration, along with rising antisemitism around the world, has made CIDI's job more difficult and more important than ever.
We cannot accomplish this important work without YOUR support. Please stand with us to bless Israel by giving generously today. Make a gift to defend Israel! Select here.

Mat Staver, Chairman
Christians in Defense of Israel



---
Source:
"UN School Students Taught to Kill Jews." 2016. The Australian Jewish News. Accessed January 4, 2022. australianjewishnews.com/un-school-students-taught-kill-jews/.