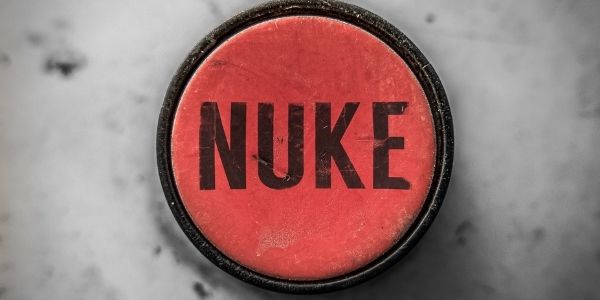 Iran Ramps Up Nuke Production As Talks Begin
Just one day after the latest "Iran talks" began, the mullahs in Tehran thumbed their noses at the world—enriching uranium to a weapons-grade level of 20%! Read on to learn what IAEA (International Atomic Energy Agency) watchdogs have discovered and what you and I must do NOW. — Mat
Sign our petition and fax the Senate now! Tell Congress to Enforce the Iran Sanctions!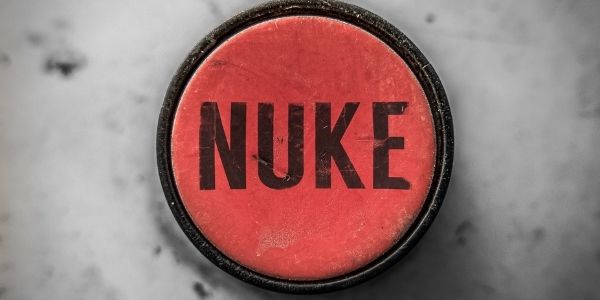 Monday, as Joe Biden's pro-Iran negotiator Robert Malley sat down at the negotiation table in Vienna, the ayatollah's men in Iran were hard at work acquiring the necessary material for making nuclear armaments.
On Tuesday, watchdogs from the IAEA reported that Iran is enriching centrifuges to 20% at the Fordow facility. The IAEA had previously thought that plant was inactive.
Buried in the side of a mountain outside the Iranian city of Qom, the Fordow nuclear enrichment facility also serves as a paramilitary base for the brutal Islamic Revolutionary Guard Corps (IRGC).
The IAEA previously believed the Fordow facility had not been producing enriched uranium since at least 2013. But all that changed with Tuesday's shocking revelations!
Not only is Fordow in full operation, it is producing uranium enriched to 20% and, physicists say, that's enough for an "implosion" type nuclear bomb.
Enforcement of sanctions would starve Iran of the cash they need to continue advancing their deadly nuclear program, but that isn't happening under Biden's lax enforcement policy.
Biden's feckless attempts to appease the Iranians are clearly NOT working. It's time we call on Congress to reign in Biden's Iran policies and enforce the sanctions already in place!
Iran is racing toward the bomb at breakneck speed, making it all the more important that you and I speak up NOW before Iran gets even one step closer to having a nuclear bomb.
Together, let's stand with Israel! Sign our urgent petition and make your best gift now to defend the Jewish state. Then take a moment to Send a Fax to DEMAND Congress Enforce the Iran Sanctions!
Please also consider supporting our ministry by making a recurring monthly donation. Joe Biden's pro-Palestinian, pro-Iranian, anti-Israel cabinet members work overtime to empower Israel's enemies. Our staff is working harder than ever to counter the anti-Israel sentiments and policies coming out of the Biden administration. YOU CAN HELP! Make your gift to defend Israel today!

Finally, please continue to pray earnestly for Israel and her people.
Mat Staver
Chairman
Christians in Defense of Israel
P.S. Your generosity enables Christians in Defense of Israel to make a pro-Israel difference in the halls of power in Washington, D.C., the Middle East and throughout the world. Please stand with us to bless Israel by giving generously.
P.P.S. Joe Biden is putting Israel at risk in the world's most dangerous neighborhood. And he continues to add anti-Israel bureaucrats to his administration, which is a good reason why you and I must speak up immediately. Please send your faxes TODAY!
Prefer a petition over a fax? Select here.

Sources:
CNN, Nicole Gaouette, Kylie Atwood and Jennifer Hansler. n.d. "Iran Nuclear Talks Restart as Participants Draw Their Lines in the Sand." CNN. Accessed November 30, 2021. cnn.com/2021/11/29/politics/iran-nuclear-talks-restart/index.html.
"Enriched Uranium." Wikipedia. Wikimedia Foundation. May 27, 2019. en.wikipedia.org/wiki/Enriched_uranium.
"Fordow Fuel Enrichment Plant." n.d. The Nuclear Threat Initiative. Accessed December 1, 2021. nti.org/education-center/facilities/fordow-fuel-enrichment-plant/.
"Iran Starts Enriching with Advanced Machines at Fordow during Deal Talks." n.d. Www.msn.com. Accessed December 1, 2021. msn.com/en-gb/news/world/iran-starts-enriching-with-advanced-machines-at-fordow-during-deal-talks/ar-AARlDfn.