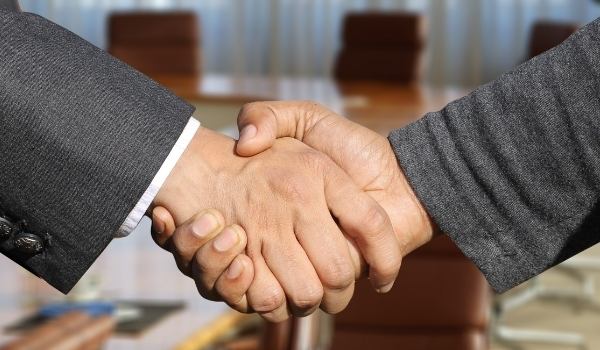 Biden's Envoy Cheerleading for Iran!
Joe Biden's envoy to Iran, Robert Malley, is anything but a tough negotiator. And now his actions are enriching and empowering Iran as never before. Read on. — Mat
Tell the Senate to Enforce the Iran Sanctions! Sign our petition and fax Congress NOW!

Despite Iran's dismal record, its bellicose rhetoric and vile hatred of Israel, Joe Biden's envoy to Iran Robert Malley has announced that the U.S. stands ready to "remove all of the sanctions that were imposed by the Trump administration."
Yes, you read that correctly. But the truth is, sanctions relief is already well underway!
Trump-era sanctions were bringing Iran to its knees by the end of 2020. But Biden's lax enforcement is erasing Trump's gains. Biden, for example, is turning a blind eye as nations like China, Russia and Syria buy up illegal Iranian crude oil—and enrich the radical Islamic regime.
Thanks to Biden's "wink and a nod" approach to policing sanctions, Iran's hard currency reserves are up dramatically, soaring from 4 billion dollars at the end of 2020 to a projected 31 billion dollars by the end of this year.
Tell the Senate to Enforce the Iran Sanctions! Select here to send your fax now!
And the disturbing truth is that Malley, who leads U.S. negotiations with Iran, is no friend of Israel. Sen. Tom Cotton has denounced Malley for his "long track record of sympathy for the Iranian regime & animus towards Israel." Consider these facts ...
Biden's special Iran envoy grew up in a radical home. His father led Egypt's Communist Party,

was a friend of terrorist Yasir Arafat

and a sworn enemy of Israel.

Before signing on with Biden, Malley headed the pro-Palestinian International Crisis Group (ICG), which smears Israel for its "occupation" of so-called Palestinian land.

Under Malley, the ICG blackballed Israel for building Jewish neighborhoods and villages in the so-called "West Bank," calling these communities "illegal settlements." Of course, the West Bank—a label merely dating to the 1950s—is, in fact, Israel's biblical heartland, territory known for centuries as Judea and Samaria.

Even worse, Malley's ICG called "East Jerusalem"—location of the Temple Mount, Judaism's holiest site—part of the "Occupied Territories" to which Israel has no claim

!
Here's the kicker: Radical billionaire George Soros—who vilifies Israel—gives millions to the ICG, which Malley led and where he sits on the board.
The Biden administration's actions are absurd and dangerous. That is why you and I must demand Congress enforce the sanctions against Iran—before the Middle East devolves into war.
Tell the Senate to Enforce the Iran Sanctions! Select here.
I hope you will prayerfully consider financially supporting Christians in Defense of Israel's mission. 2021 has been a deeply challenging year. With Biden's anti-Israel cabinet, and Rep. Ilhan Omar's Israel hating "squad" gaining power in Washington, we have had to fight harder than ever to keep America standing with Israel.
We need your help more than ever! Please, select here or the button below to Defend Israel.

Mat Staver
Chairman