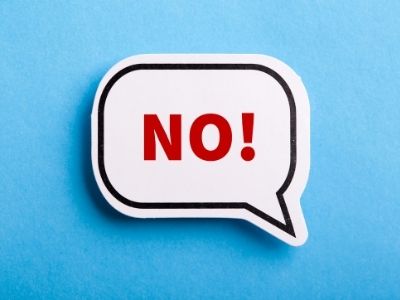 Will the Muslim Brotherhood Dictate Speech in America?
Rep. Ilhan Omar (D-MN) is pushing a Muslim Brotherhood agenda in Congress intended to silence YOU and ME, as well as every other Israel-loving American. Read on for the chilling details. — Mat
Don't let Ilhan Omar silence the TRUTH about Islam! Fax Congress now and sign our petition TODAY!
Silencing critics of Islam is just one facet of the Muslim Brotherhood's multiphase plan to dominate America and the world.
If that sounds hard to believe, consider the words of a Muslim Brotherhood "Supreme Guide," Mohammed Mahdi Akef. The Brotherhood, which operates in some 80 nations, is, he said, dedicated to "the spread of Islam until it rules the world."
And that includes ELIMINATING Israel—what Akef called "the expulsion of the Zionists from the land of Palestine."
Muslim Brotherhood-linked operatives have been active in America for decades. They have already infiltrated the American defense establishment and succeeded in censoring terms like "radical Islam" and "jihad" from U.S. national security documents—forcing America's warriors to officially deny what is blatantly obvious.
But now Ilhan Omar—a leading antisemitic voice in Washington—wants to PURGE legitimate and necessary criticism of Islam from public discourse ... to literally Islamize America by silencing dissent and disagreement with Islam.
Don't let her do it!
Fax Congress now and sign our petition TODAY! We must not allow Omar and her Squad to implement "Muslim hate speech laws" here in America. Please, make your voice heard!

Thank you for your love for Israel ... and for partnering with CIDI to defend the Jewish state and the Jewish people! ONLY your generosity allows CIDI to defend Israel on Capitol Hill and around the world. Please, give generously today so that Americans won't fall victim to Islamic censorship.

Finally, don't stop praying for Israel and its people, as well as for our badly misguided officials who are increasingly making America act as though we are an antisemitic nation.
"Hear, O Israel: The LORD our God, the LORD is one. Love the LORD your God with all your heart and with all your soul and with all your strength" (Deut. 6:4-5).
Mat Staver
Chairman
Christians in Defense of Israel


---
Sources:
‌Holt, Faygie Levy. n.d. "Survey: 4 in 10 US Jews Conceal Identity, See Far-Left as Serious Threat." Accessed November 4, 2021. jewishpress.com/news/jewish-news/survey-4-in-10-us-jews-conceal-identity-see-far-left-as-serious-threat/2021/10/26/.
"Moderate Muslims Speak out on Capitol Hill." n.d. The Investigative Project on Terrorism. Accessed November 4, 2021. investigativeproject.org/2217/moderate-muslim-speak-out-on-capitol-hill.