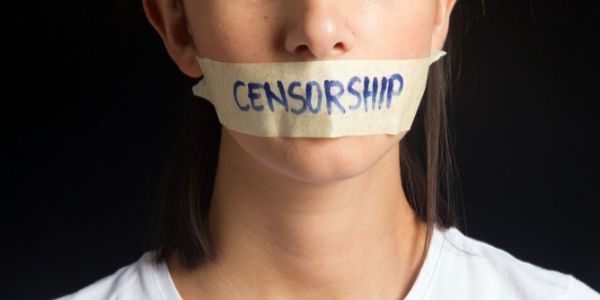 Will Islam Censor Americans?
There's a deadly faction gaining power in Washington, D.C., … and they want to silence YOUR ability to speak the truth about Islam. They want to use American tax dollars to monitor something they call "Islamophobia." Read on. — Mat
Don't let Ilhan Omar implement her Islamic censorship laws.
Don't let Ilhan Omar silence the TRUTH about Islam! Fax Congress now and sign our petition TODAY!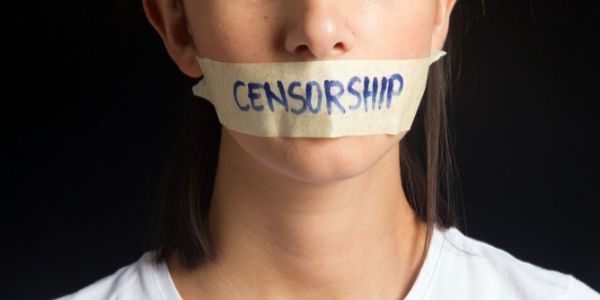 More than at any time since Israel's rebirth in 1948, America, thanks to Joe Biden and his gang of antisemitic bureaucrats, is turning against our closest ally in the Middle East.
But with your help, CIDI is making a pro-Israel voice heard in Washington and putting grassroots pressure on lawmakers to stand with the world's only Jewish state. And the main reason we're able to do so is the generous support of friends like you!
I think you'll be interested to know that the term "Islamophobia" was created "in the bowels of Muslim think tanks for the purpose of BEATING DOWN ISLAM'S CRITICS," as a former imam, Abdur-Rahman Muhammad, has stated.
He was at a meeting of a Muslim Brotherhood front group, the International Institute of Islamic Thought, in the 1990s when his colleagues came up with the term. He now calls it a "thought-terminating cliché."
And "Islamophobia" is a term crafted with the express intent of SILENCING people like you and me who proclaim the simple truth about Islam. Let me give you one example. Rep. Mo Brooks from Alabama asserted in 2019 that:
Muslims, more than most people, have great animosity towards Israel and the Jewish faith. And, as you have more and more Muslims in the United States, as they gain greater and greater influence in elections, particularly within Democratic party primaries, then you're going to see more people like Ilhan Omar, Rashida Tlaib, and company.
Omar's response? She didn't refute what Brooks said. She didn't offer evidence to the contrary. No, instead she just called him a name: "Islamophobe."

And she labeled his words "dangerous rhetoric." But Omar has a problem in defending her position. Congressman Brooks is right! Islam is rabidly antisemitic.

"The Qur'an portrays the Jews as the craftiest, most persistent, and most implacable enemies of the Muslims," insists Islam scholar Robert Spencer.

For that reason, you and I, as friends of freedom and of the Jewish people, must speak out NOW. And that's why I am asking you to send a fax and sign our petition demanding Congress put an immediate stop to Omar's insanity.
Thank you for standing with God's chosen people at this urgent hour! ONLY YOUR SUPPORT allows us to continue to fight for Israel in Washington, D.C.'s halls of power and around the globe. Please, consider giving generously to support our vital shared cause today.

Finally, don't stop praying for Israel and its people!
"Hear, O Israel: The LORD our God, the LORD is one. Love the LORD your God with all your heart and with all your soul and with all your strength" (Deut. 6:4-5).
Mat Staver
Chairman
Christians in Defense of Israel
P.S. CIDI's vital work defending the Holy Land is harder than ever before. That's why I'm asking you to support our mission defending Israel with a special gift today. Increasing antisemitism is manifesting in Washington, D.C., and around the world at an alarming rate. YOUR support enables us to keep fighting for Israel!
P.P.S. Don't let Ilhan Omar pay for Islamic censorship with our tax dollars! Please send your faxes TODAY! Prefer a petition? Click here: Sign our petition.

Sources:
‌‌Holt, Faygie Levy. 2021. "Survey: 4 in 10 US Jews Conceal Identity, See Far-Left as Serious Threat." Accessed November 4, 2021. jewishpress.com/news/jewish-news/survey-4-in-10-us-jews-conceal-identity-see-far-left-as-serious-threat/2021/10/26/.
"Moderate Muslims Speak out on Capitol Hill." 2010. The Investigative Project on Terrorism. Accessed November 4, 2021. investigativeproject.org/2217/moderate-muslim-speak-out-on-capitol-hill.
"Rep. Mo Brooks: 'Growing Influence of the Islamic Religion in the Democratic Party Ranks' Has Changed Conversation about Israel." Www.realclearpolitics.com. Accessed November 9, 2021. realclearpolitics.com/video/2019/08/22/rep_mo_brooks_growing_influence_of_the_islamic_religion_in_the_democratic_party_ranks_has_changed_conversation_about_israel.html.
"Spencer: The Persistence of Islamic Anti-Semitism." 2009. Jihad Watch. December 10, 2009. jihadwatch.org/2009/12/spencer-the-persistence-of-islamic-anti-semitism.