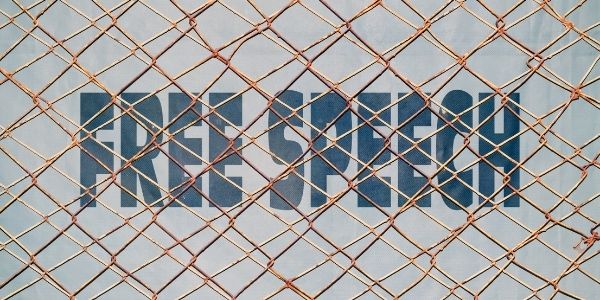 Rep. Omar's "Islamophobia" Commission
One of the most outspoken bigots in Congress, Rep. Ilhan Omar (D-MN), wants to rid the world of "Islamophobia." Unfortunately, she intends to do it by censoring YOUR free speech.
Don't let Ilhan Omar implement censorship and so-called "Islamic speech laws." Select here or the button below. — Mat
Don't let Ilhan Omar silence the TRUTH about Islam! Fax Congress now and sign our petition TODAY!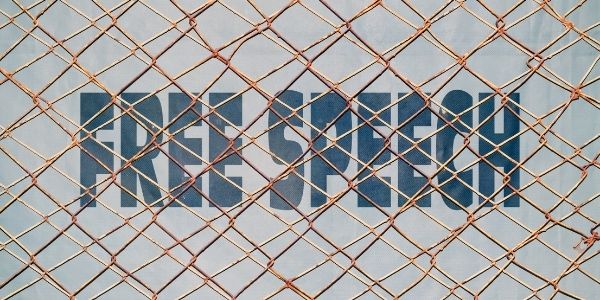 You and I know that Rep. Ilhan Omar is a fierce enemy of Israel. The Muslim has denounced Israel's "evil doings" since the beginning of her political activities in 2012. Since then, she has continually defamed America's closest ally in the Middle East, calling it an "apartheid regime."
A Minnesota Democrat originally from Somalia, Omar considers it laughable to call Israel a democracy, once saying that notion makes her "almost chuckle."
In June, she likened Israel and the U.S. to Hamas and the Taliban, saying all had committed "unthinkable atrocities."
In September, she sided with Hamas when she and other members of the "Squad" in the U.S. House of Representatives disgracefully BLOCKED funding for Israel's Iron Dome. That's the defensive system that knocks lethal Hamas rockets out of the sky, protecting Israeli civilians from injury and death.
Omar traffics in venomous antisemitism. She charged that Jewish money is the reason behind U.S. support for Israel. Or as Omar put it, "It's all about the Benjamins, Baby"—meaning money allegedly used as bribes of American officials by Israeli partisans.
That's an outrageous antisemitic slander—one which displays abject ignorance of our two nations' shared values and security interests.
It's safe to say that Omar is one of America's most prominent and poisonous anti-Semites—someone whose admirers include vile Jew-hater Louis Farrakhan.
But now Omar, an open bigot with a proud track record of ugly antisemitic smears, wants the U.S. to lead the fight against so-called "Islamophobia," which she calls a "genuinely global problem."
Omar, who regularly brands her critics as "Islamophobes," has joined other radical House Democrats in sponsoring legislation to create a special U.S. envoy to monitor "Islamophobia" here at home and around the world.
It's a blatant bid to suppress and gag critics of Islam ... to STEAL your First Amendment right to disagree with, raise objections to and speak out against the so-called "religion of peace."
For that reason, you and I, as friends of freedom and the Jewish people, must speak out NOW. And that's why I am asking you to act immediately by sending a fax and signing our petition demanding Congress put an immediate stop to Omar's insanity.
Don't let Ilhan Omar silence the TRUTH about Islam! Fax Congress now and sign our petition TODAY!
Thank you for standing with God's chosen people at this urgent hour! ONLY YOUR SUPPORT allows us to continue to fight for Israel in Washington, D.C.'s halls of power and around the globe. Please, consider giving generously to support our shared cause today.

Finally, please continue praying for Israel and its people, as well as for the Biden administration's misguided foreign policy in the Middle East.
"Hear, O Israel: The LORD our God, the LORD is one. Love the LORD your God with all your heart and with all your soul and with all your strength" (Deut. 6:4-5).
Mat Staver
Chairman
Christians in Defense of Israel
P.S. CIDI's vital work defending the Holy Land is harder than ever before. That's why I'm asking you to support our mission defending Israel with a special gift today. Increasing antisemitism is manifesting in Washington, D.C., and around the world at an alarming rate. YOUR support enables us to keep fighting for Israel!


Sources:
Holt, Faygie Levy. n.d. "Survey: 4 in 10 US Jews Conceal Identity, See Far-Left as Serious Threat." Accessed November 4, 2021. jewishpress.com/news/jewish-news/survey-4-in-10-us-jews-conceal-identity-see-far-left-as-serious-threat/2021/10/26/.
"Moderate Muslims Speak out on Capitol Hill." n.d. The Investigative Project on Terrorism. Accessed November 4, 2021. investigativeproject.org/2217/moderate-muslim-speak-out-on-capitol-hill.