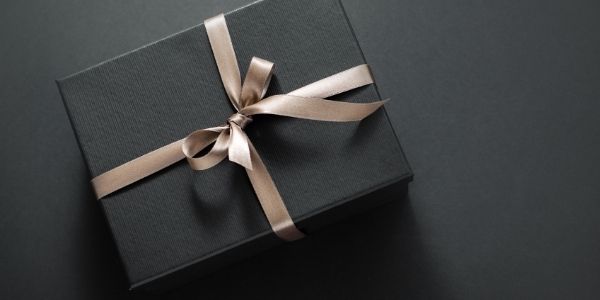 Biden's Gift to Palestinians
Joe Biden is preparing a shocking gift for the Palestinians—one that could light the fuse in the already volatile Middle East. Israel needs your prayer and support as never before to defend their nation from the anti-Israel policies of the badly misguided Biden administration. —Mat
Don't let Joe Biden DIVIDE Israel. Demand Congress intercede NOW!

It's a gift to the Palestinians who spend millions each year on terrorism against Israel in flagrant violation of international law ... a huge slap in Israel's face and an open assault on Israeli sovereignty over Jerusalem.
Which is why Israelis, left, right and center, vigorously oppose—by 73% in one poll—Joe Biden's next foreign policy debacle.
As Israel's Prime Minister Naftali Bennett exclaimed: "Jerusalem is the capital of one country only: Israel." Now, Biden is acting to make it the capital of two nations—one real, Israel, and the other fake, the non-nation called "Palestine."
STOP THE DIVISION OF JERUSALEM! Select here or the button below.
The Palestinians, who claim Jerusalem as THEIR eternal capital, could not be happier. As one Palestinian leader put it, reopening the consulate is "the most important decision taken by the new U.S. administration," one that "sends a clear message that East Jerusalem is part of the territories that Israel has been [occupying] since 1967."
Here's the bottom line: Joe Biden is about to rob Israel of its sovereignty over Jerusalem and divide the Holy City. And that will only spark fresh conflict in this ancient city at the heart of God's plan for the Jewish people and the world.
You and I must act to STOP this outrage, and the time is NOW. Which is why I am asking you to do three simple things today ...
1. Join me in calling on Congress to BLOCK Biden's dangerous and illegal move to reopen a U.S. consulate in Jerusalem. Take a moment RIGHT NOW to fax our "Jerusalem Belongs to Israel!" demand letter to Congress.

2. Tell Israel you support its just, historic and God-given right to Jerusalem as its capital city by signing our "Jerusalem Belongs to Israel!" Declaration that we will send along with many others to Israeli Prime Minister Naftali Bennett. This will be a wonderful gesture of support and affirmation to Israel's government from America's community of believers.

3. Give generously to fight for Israel, both in Washington, D.C. and across the nation. Your support makes CIDI's work possible and is greatly needed as we launch this crucial campaign. We cannot perform the important work of defending the Holy Land without the help of faithful friends like you! Please, give generously today.
Finally, I ask you and your household to commit to pray for Israel on a regular basis. God's chosen people are facing great danger and enormous pressure as America's support for Israel comes into question under the feckless Biden administration.
"Sha'alu shalom Yerushalayim (pray for the peace of Jerusalem); they shall prosper that love thee" (Psalm 122:6).
Mat Staver
Chairman
Christians in Defense of Israel


P.S. Your generosity enables Christians in Defense of Israel to make a pro-Israel difference in the halls of power in Washington, D.C., the Middle East and throughout the world. Please stand with us to bless Israel by giving generously.
P.P.S. Don't let Joe Biden divide the Holy Land. Please send your faxes TODAY! Prefer a petition over a fax? Select here.



---
Source:
"Palestinian Officials Say U.S. Seeks to Reopen Consulate Serving East Jerusalem after Israel Approves Budget." Accessed October 6, 2021. https://www.haaretz.com/middle-east-news/palestinians/.premium-pa-officials-say-u-s-east-jerusalem-consulate-to-reopen-after-israel-passes-budget-1.10260299.